Click here to get this post in PDF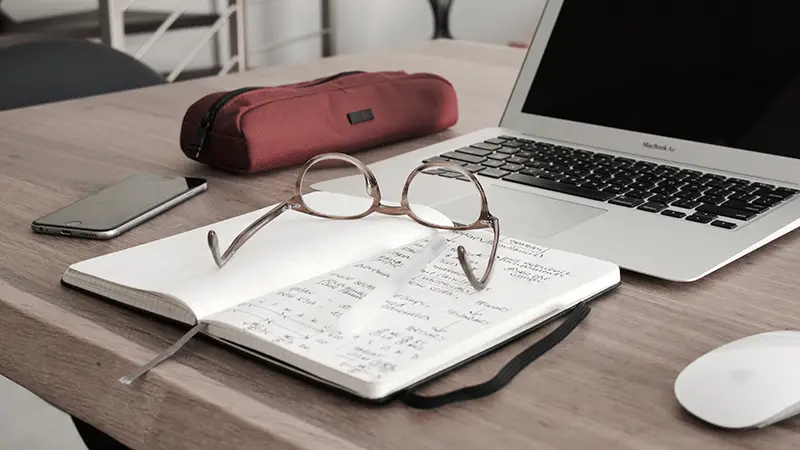 If you are launching your own business right now, it seems fair to assume that you have a lot on your plate. You will almost certainly have spent the last several months wondering if now was the right time to launch, and indeed if there ever was going to be a good time to launch at all. You will have been following the news obsessively, tracking the latest government restrictions and guidelines. You will have been in constant contact with your suppliers, partners and potential employees who will have all been operating under a similar level of stress. You will have been reassuring investors that your business still has what it takes to succeed, as well as keeping your fingers crossed that they would still be in a position to invest when the time came.
But we have finally reached a point where things are looking brighter in the UK. The government made the decision to roll back the vast majority of Coronavirus restrictions, allowing businesses to reopen on their own terms. More and more people are receiving their second doses of vaccines, and every adult has been offered one, allowing us all to feel a little more confident about opening our doors to paying customers. It feels like there can be optimism for people launching their businesses for the first time in a long time.
However, we are all understandably cautious about our budgets. The rising UK case numbers have made us a little wary about the prospect of restrictions returning, and the fiercely competitive marketplace has made us all anxious about taking bold swings that won't pay off. But that old saying about having to spend money to make money is not wrong. There are things that even the thriftiest business owner will need to fork out for if they are to survive and thrive in the months ahead. If you want to make sure that your small business can launch and survive the bumps in the road ahead, here are a few things you should consider paying for.
Pay For Good Digital Marketing
There are a lot of small business owners who think that they can do all their marketing themselves. After all, there is a lot to be said for word of mouth and offering customers and clients high-quality things. But as we mentioned, the marketplace is incredibly competitive right now. The businesses that survived the pandemic are working around the clock to make sure they can keep themselves afloat, and some of your competitors will have a lot more resources out there. They can afford the big expensive blanket campaigns that will swamp social media and appear as banners on websites we check every day.
Digital marketing does not need to be expensive. What it does need is an understanding of the space and of what works. It doesn't matter how good your business is if no one knows that it's there. A good digital marketing specialist or agency will show you how you can make an impact without breaking the bank. They will sit down with you to get to grips with your business and what makes it unique. They will talk to you about the importance of SEO and good content and explain how you can leverage social media to reach new customers. They can help you with your branding and messaging and show you how to avoid the kind of costly mistakes that bigger companies can afford to make. A pay-per-click campaign that goes after a broad audience might seem like a good idea, but if you aren't going after the right people, you won't get your money back. 
Pay For A Good Solicitor
We all hope that we will never have a reason to need a business solicitor. We take the necessary steps to make sure that everything is being done above board and that our customers and clients are happy. However, things are particularly tough out there right now, and the potential for business disputes cannot be ignored. The combined forces of the pandemic and Brexit has created a volatile atmosphere of disruption, and if you are launching your own business right now, you need to make sure that you are covered in the event of a dispute. 
There are many reasons why you could need to bring a commercial litigation solicitor on board. You could find yourself fighting an insurance claim or fighting for one. There could be a contractual dispute between you and one of your suppliers that gets messy. One of your shareholders or investors could decide that you have not held up your side of the arrangement, or vice versa. A breach of contract could come about if your business is taking a hit as a result of the other party not delivering what they promised. You could find yourself in trouble with a local authority or HMRC. 
The important thing to remember is that you should contact a solicitor as soon as you feel that a situation is beginning to escalate. Remember that any conversation or correspondence is evidence, and it is best to have professional advice on these issues before you reach a point of no return. It is also important to note that a good solicitor will always work with you to find a solution that does not entail an expensive court case. They will always prioritise alternative dispute resolution to save time and save you money. Ashwood Solicitors has a wide range of experience across a broad range of legal matters, and they will provide you with a free consultation beforehand. They will discuss the issue with you and give you an assessment, and they will tell you whether they are the firm that is best placed to offer you support. 
Pay For Qualified Accounting
Speaking of jobs that a lot of small business owners think that they can do themselves: you really need to have a proper accountant on your payroll. When you are launching a business there are so many different things on your plate and you are always going to be focused on the next major problem, the next fire to put out. It is so easy for important things to be missed and hiring an accountant will give you the peace of mind that comes from knowing that someone is keeping an eye on your finances. They can take care of those little things like filing the correct paperwork and making sure that taxes are being paid promptly and managing debt repayments and payroll. 
However, it is important to note that an accountant is not just there to make sure that your books are balanced. Right now, with things as uncertain and unstable as they are in the UK market, having someone on board who can offer you proper financial advice is invaluable. They can be that sounding board to talk you through any plans for expansion and discuss options for cutting costs should it come to that. They can also talk to you about plans for saving for the future. Very few of us think about saving for our retirement early enough. They can help you to create a proper plan and identify sensible investments.
You may also like: How to Create your Own Start-up Budget in 3 Easy Steps
Image source: Unsplash.com