Click here to get this post in PDF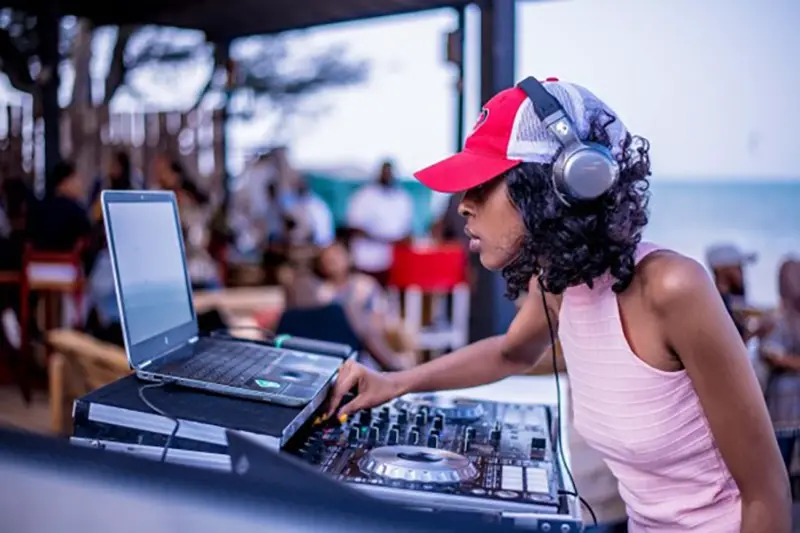 Turning your passion into a business can be daunting, especially when you don't know where to begin. Your talent may be phenomenal, but running a successful business requires more than that. However, you can turn your talent into your livelihood, and this ultimate guide will show you everything you need to start your DJing business.
Set Your Goals
The first step in starting your business is setting goals. Goals help you know what steps you need to take to achieve your dreams. Your goals should be SMART-specific, measurable, attainable, realistic, and time-based.  
To help you set your goals, you should ask yourself:
What kind of DJ would you like to be? Do you want to be a club DJ, wedding DJ, or mobile DJ?
Where would you like to play? Would you like to tour or be home-based? 
What kind of equipment do you need? 
Who is your ideal customer? Is it wedding guests or college students? This question will help you if you do not know what kind of DJ you would like to be. 
Would you like to do this full-time or part-time? 
Answering these questions will help you create a branding and marketing plan. 
Do Market Research
Put simply, market research involves getting the right information on who your clients will be and what their preferences are. One way to do market research is to talk to other DJs. They will be able to give you a wholesome perspective on the DJing business and help you understand the current trends. 
Your market research will inform you on:
Equipment you Will Need 
If you do not have DJ equipment, research the best equipment out there. You can find great reviews on different equipment on the Channel DJ site. For starters, you will need
A DJ controller. This is the best equipment o start with as it is compact. Most are easy to carry around and are, therefore, ideal for gigs. Choose a durable controller so that you do not have to replace it after a short while. 
A laptop, a smartphone, or a tablet. This also depends on the type of DJ you would like to become. 
Headphones. Quality headphones help you hear how the tracks sound before giving them to your audience. 
Speakers. Though many events usually have their own sound systems, having your own speakers will help mitigate a situation where a client does not have them. 
Your Competition
Once you figure out the kind of DJ you would like to be, research how other DJs who do what you would like to be doing are operating. See what you like and what you can improve on. 
The Capital Needed to Start the Business
The majority of your investment will be in your equipment. You will also need to pay for any design (for a logo or website) or advertisement services. If you do not have the capital to buy all your equipment, consider leasing from other DJs until you can get your own. 
Once you figure out how much capital your business requires, you will need to determine where this capital will come from; whether you will get a loan, use your savings, or look for investors or partners. Just like any other business, your DJ business may need you to take some financial risks. 
Permits
This is an important part of establishing a business that many DJs dismiss. You will need to research your local laws and regulations to see whether you need a business permit to operate your business legally. It will also help you understand what options you can use to register your business and what documents you may need. 
Taxes
Your research should include what taxes you may owe your government. 
Branding
Personal branding involves creating an identity for yourself and your business. One way of doing this is to choose your DJ name. Though your talent is the center of your brand, your DJ name should be creative and memorable. Choose a name whose website domain and socials are available. 
Another way to brand yourself is to get a logo. A logo gives your brand identity and shows you are professional and that you take your name and brand seriously. A great logo can make your website and socials stand out. 
Marketing
This involves how you intend to sell your services. You can market yourself on your website or social media handles. One of the ways you can do this is by posting your playlists, remixes, and tracks on your socials.
Another way to market yourself is to join networking groups. You can find DJ groups on Facebook. Such groups usually hold networking events, allowing you to connect with like-minded DJs and promote your music. 
You can also take advantage of streaming services like Spotify, which allows you to create your playlists. 
Finally
Don't forget about the music. Invest in expanding your music library. Check out different streaming services to see what music is trending in different genres. 
You may also like: Turning Your Passion For Music Into A Business