Click here to get this post in PDF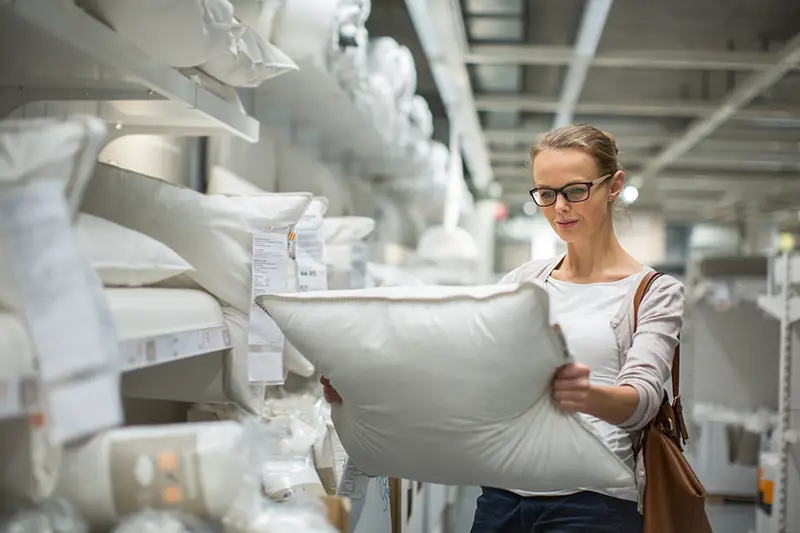 Whether you are considering starting a pillow or bed sheet manufacturing business or already have one and are looking to expand your product line, there are some steps you need to take. First, having a great product is essential, but you also need to find the right wholesale and manufacturing businesses in your area. If you are looking for franchise opportunities, check with the franchising companies in your region. Also, don't forget to create a mock-up of your pillow designs and learn from those who have been in the industry for a while.
Set Up a Manufacturing Unit
If you are looking for a new business opportunity, setting up a manufacturing unit for bed sheets may be just what you're looking for. Bed sheet businesses are profitable and easy to start. They are also one of the most popular household items. You can sell your products to individuals or retail stores.
You can set up your bed sheet manufacturing business either as a sole proprietorship or a partnership operation. Depending on your business model, you will need a number of permits and other documents. A few of the requirements include a land permit, fire department license, and trade license.
Getting the right permits and documents is the first step towards starting your bed sheet manufacturing business. Once you have acquired the necessary licenses, you can begin to market your products. Your marketing efforts can help increase the profitability of your business.
Find Good Franchise Opportunities For Your Business
One of the most rewarding ways to start a new business is to purchase a franchise. Whether it's a pillow manufacturer, restaurant or gas station, this type of business offers a good return on investment. And it's much easier to buy a franchise than it is to open a new company from scratch.
While there's no shortage of choices, finding the best one for you may be a bit trickier than you think. That's why it's a good idea to consider a few things before you jump into any kind of franchise.
Before you start, ensure you have the necessary business licenses and permits and a room or two to manufacture pillows in. Eventually, you'll need to hire employees to help you run your operation.
Sell Ready-Made Pillows
If you're interested in starting a satin and silk pillowcase manufacturing business, you need to have a lot of patience and some skill. This involves finding the right raw materials and equipment, hiring the appropriate people, and preparing the product according to your customer's specifications.
Pillows are made in a variety of styles, sizes, and materials. 
Some are hand-made and can be filled with plastic beads or bamboo fiber. Others are pre-made. You can sell both kinds. The main difference is that hand-made pillows are more customizable. To start a pillow manufacturing business, you need to develop a business plan. It should include a marketing plan, operational plans, and financial plans. These will help you guide your company in the right direction.
Create a Mock-up Of Your Design
A mock-up template allows you to create an image of your design. This makes testing and presenting your designs easy before you start making the product. They are also used to show off your product to a potential customer and educate stakeholders.
If you are thinking of starting a pillow manufacturing business, a mock-up is a great way to get your designs seen. Mock-ups are created with the help of digital design tools. Many mock-up templates are available online, allowing you to see your design in an accurate form.
Redesign The Top Bed Sheet
To start your own bed sheet manufacturing business, you must research. Getting a good idea about the market, the products, and the cost of the materials you will use will help you to create a business that will make you money. The next step is registering your business with the Ministry of Corporate Affairs and obtaining a trade license. After that, you must apply for permits and get fire department certification. You may also need a small business loan to get started.
Starting a percale and sateen bed sheet manufacturing business is easy, but you need to consider a lot of things to ensure that you have the best business plan in place. Your costs will depend on your location, your scale, and the quality of the materials you will use. In addition, you'll need to invest in marketing and packaging skills. Also, you need to determine the price of your products, as well as your profit margins.
Conclusion
If you want to start a pillow and bed sheet manufacturing business, you can do so with a small investment. This business is easy to start and has plenty of opportunities. To start this type of business, you should first decide the type of product you want to produce. You will need to know the materials you will use and how you will sell them.
You may also like: Business Plan for a Startup Clothing Store
Image source: Depositphotos.com