Click here to get this post in PDF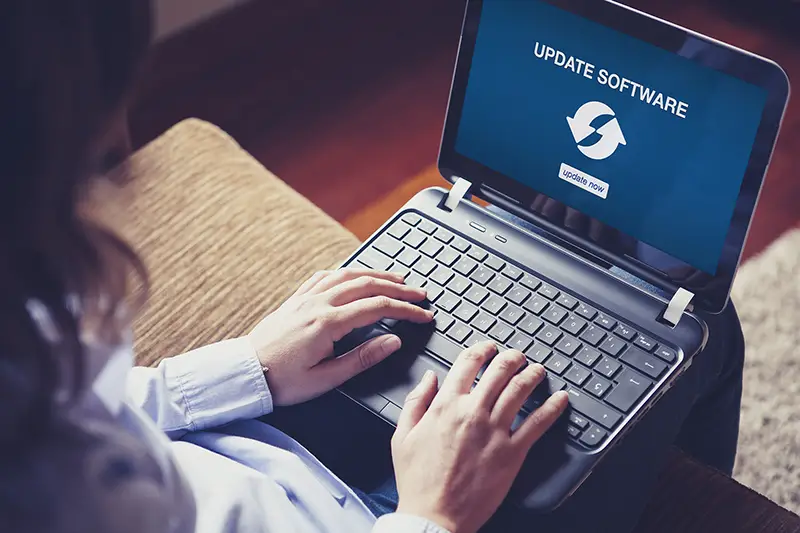 If your business is running outdated software, you're vulnerable to security breaches and are likely wasting time doing things that a program could handle. You're probably also dealing with glitchy products that are no longer fit for purpose. 
This annoys employees, drains productivity, and could lead to dire consequences if hackers target you. The worst part is that you may not even know that you're overdue for an upgrade if everything appears to be functioning okay. That's why we've put together this list of signs that your business is overdue for a software update to help you ensure you stay secure and prosperous:
You're Still Paying For Things Manually 
If you're still paying your staff the old-fashioned way, it's time to upgrade your software. By the same token, you're in trouble if invoices require any handling beyond checking that everything lines up. 
Consider making use of a program that offers automated accounts payable in order to rectify these issues and get you on track for a better future. AP automation does what it says on the label, and in the process, it saves you time, improves accuracy, reduces errors, and offers a whole host of other benefits. 
You're Not Running The Latest OS
If you're not running the latest operating system across all devices, you're incredibly vulnerable to security breaches and are probably missing out on useful features. Luckily, this one is an easy fix. 
Enabling auto-updates is your best option, but if this isn't possible within your setup, run a quarterly check with all employees and have any devices that need updating moved to the latest software. 
You've Had Security Breaches Or Scares 
If you've lost data, had to deal with unauthorized access to files, or spent time worrying about a security breach or ransomware attack, you're probably overdue for a software upgrade. 
Keeping your software up to date is one of the best things you can do for your business's cybersecurity, so even if you ignore every other warning sign on this list, please pay attention to this one.
You're Updating Everything Manually 
Next up, if you're still updating programs, codes, and protocols manually, there's a good chance it's time for an upgrade. We suggest looking into a company that offers managed IT services if you're unsure how to handle these things at a higher level yourself. They'll also be able to assist with ensuring that your company is secure and can help in other ways, so it's certainly worth the investment.
Your Website Is Slow Or Glitchy
Finally, if your website is slow or glitchy, this is a clear sign that your software could do with an upgrade. While you're at it, why not give your site a bit of a facelift and make some UX tweaks to help improve conversions? 
Search engines love fast sites that are easy for the audience to use, so this will likely improve your SEO and help your business grow. If you're not quite sure how to improve your UX yourself, get in touch with a quality creative design studio and enlist their assistance.
If your software shows any of these warning signs, you know what to do. Upgrading will improve security and productivity, make your employees happier, and perhaps even bring in more customers. So there's really no reason not to get on top of things right now.
You may also like: Top Reasons Why Businesses are Choosing Custom Software Development in 2022
Image source: Shutterstock.com