Click here to get this post in PDF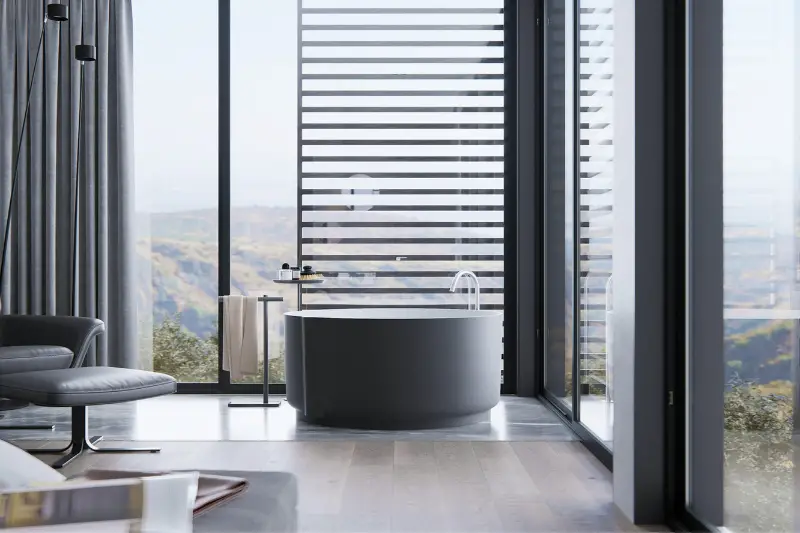 In the realm of office renovations and upgrades, one often overlooked area is the staff bathroom. While companies tend to prioritize common spaces and workstations, the importance of staff bathrooms should not be underestimated! A comfortable and well-maintained restroom can significantly impact employee satisfaction and productivity. But realistically speaking, are staff bathrooms worth the upgrade? There are many reasons why staff bathrooms are worth upgrading – and it comes with a host of other benefits, besides. Here's what you need to know.
Employee well-being and satisfaction
Imagine spending a significant portion of your day in an environment where basic amenities are inadequate or subpar. Unfortunately, this is the reality for many employees forced to use outdated or poorly maintained bathrooms. But upgrading staff bathrooms shows your commitment to employee well-being, making them feel valued and respected. Clean, well-designed bathrooms with modern fixtures create a positive impression, enhancing overall job satisfaction. If you want to level it up even further, you can give your company CEO an en-suite bathroom complete with a freestanding bath!
Boosting productivity in the workplace
Studies have shown that comfortable and aesthetically pleasing work environments positively affect employee productivity – and this extends to staff bathrooms as well. When employees have access to clean and pleasant restrooms, they can take short breaks in an environment that allows them to recharge. This contributes to improved focus, mental clarity, and overall productivity. An upgraded staff bathroom can become a relaxing haven, indirectly enhancing work efficiency.
Health and hygiene
Maintaining proper hygiene is crucial in any workplace, and this includes the restrooms. Outdated facilities might lack proper ventilation and cleanliness, potentially leading to health concerns. Upgrading staff bathrooms with modern ventilation systems, touchless fixtures, and antibacterial materials can help maintain a hygienic environment. This investment in health can lead to fewer sick days, reducing disruptions in workflow and ensuring a healthier workforce.
Positive image and impressions
Staff bathrooms play an unexpected yet important role in shaping the overall image of companies that often have clients or visitors on-site. Outdated or poorly maintained bathrooms can create a negative impression, while clean and upgraded facilities can leave a positive impact. A well-designed bathroom demonstrates attention to detail and a commitment to quality, enhancing the reputation of the company. Again, while you're at it, why not have a complete bathroom upgrade with steam showers, freestanding baths, and the most advanced facilities? Your VIP employees will thank you for it – and it's worth boasting about to clients!
Inclusivity and accessibility
When upgrading staff bathrooms, it's also an opportune time to consider accessibility features. Ensuring that bathrooms are inclusive and accessible to all employees, including those with disabilities, is not just a legal requirement but also a step towards creating a diverse and inclusive workplace. Installing features such as grab bars, accessible sinks, and wider entryways showcases your commitment to equal opportunities for all staff members.
In the grand scheme of office upgrades, staff bathrooms might not always be at the forefront of discussions. However, their significance in employee well-being, satisfaction, and overall workplace productivity cannot be understated. By investing in upgraded staff bathrooms, companies can create a more positive work environment, boost employee morale, and make a lasting impression on clients and visitors. From improved hygiene to inclusivity and long-term cost savings, the benefits of upgrading staff bathrooms are substantial and far-reaching. 
You may also like: 5 Brilliant Office Interior Design Ideas You Can Implement
Image source: Pixabay.com