Click here to get this post in PDF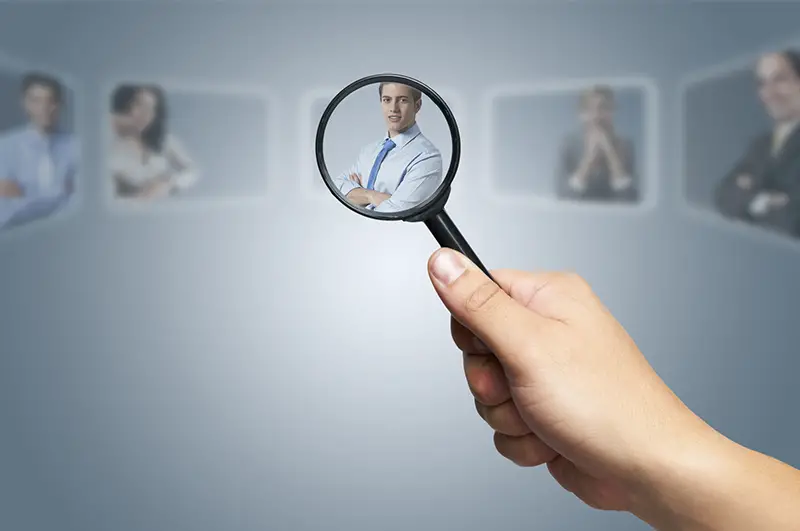 Sourcing passive candidates for hard-to-fill positions can be a challenging task, but it is a necessary one. In today's competitive job market, finding the right talent can make all the difference in the success of your organization. Passive candidates are individuals who are not actively seeking new employment, but are open to new opportunities. They are usually highly skilled, experienced professionals who are content with their current job but would consider a change if the right opportunity comes along. Here are some tips on how to source passive candidates for hard-to-fill positions.
1. Implement a Recruiting Software
Recruitment software can be a valuable tool for sourcing passive candidates for hard-to-fill positions. The recruitment software for agencies allows recruiters to easily search and identify potential candidates, and to track their progress throughout the hiring process. Recruitment software also makes it easier to reach passive candidates, as it can automate communication and follow-up with candidates. This can save recruiters time and effort, as they can focus on building relationships with the most promising candidates. Additionally, many recruitment software solutions offer advanced features such as candidate matching algorithms and referral tracking, which can help to streamline the sourcing process and increase the chances of success. By leveraging the power of recruitment software like Recruiterflow, recruiters can more effectively source and engage with passive candidates, and ultimately fill hard-to-fill positions with the right talent.
2. Leverage Your Network
One of the best ways to find passive candidates is through your network. Reach out to your friends, colleagues, and professional connections. Ask for referrals and recommendations, and see if they know anyone who might be a good fit for the position you are trying to fill. It is important to build strong relationships with your network, as they will be more likely to help you find the right talent if you have a strong relationship with them.
3. Utilize Social Media
Social media is a powerful tool for sourcing passive candidates. Utilize recruitment platforms like LinkedIn, Twitter, and Facebook to search for potential candidates. Look for individuals with the right skills and experience, and reach out to them with a personalized message. This is a great way to initiate a conversation and build a relationship with passive candidates.
4. Attend Industry Conferences and Events
Attending industry conferences and events is a great way to meet passive candidates in person. You can network with other professionals in your field, and potentially find individuals who are interested in new opportunities. Consider sponsoring or speaking at the event to get your company in front of a large number of potential candidates.
5. Utilize Employee Referral Programs
Employee referral programs are a great way to tap into your current employees' networks. Encourage your employees to refer friends and family members who might be a good fit for open positions. Offer incentives to employees who refer successful hires, such as bonuses or time off.
6. Utilize Recruitment Advertising
Recruitment advertising is a cost-effective way to reach passive candidates. Utilize job boards and social media to advertise your open positions. Consider targeting your ads towards specific groups of individuals who may be interested in your company or industry.
7. Utilize Search Firms
Search firms specialize in finding the right talent for your organization. They have a deep understanding of the job market and can help you find passive candidates who are a good fit for your company. Consider partnering with a search firm if you are having trouble sourcing passive candidates on your own.
8. Utilize Employee Engagement Programs
Employee engagement programs are a great way to show your current employees that you value their contributions. Offer opportunities for professional development, flexible work arrangements, and other benefits that can make your company more attractive to passive candidates. When your employees are happy and engaged, they are more likely to refer passive candidates to your organization.
9. Utilize Employee Referral Software
Employee referral software is a tool that makes it easy for your employees to refer their friends and family members for open positions. The software allows your employees to easily share job postings with their networks, and it also tracks referrals and rewards employees for successful hires. This can be a cost-effective way to reach passive candidates and tap into your employees' networks.
Sourcing passive candidates for hard-to-fill positions requires a strategic approach, but the effort is worth it. Passive candidates are often highly skilled and experienced professionals who can bring a lot of value to your organization. By leveraging your network, utilizing social media, attending industry conferences and events, utilizing employee referral programs, recruitment advertising
About the author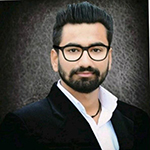 Abhishek Sharma is a well-versed SEO Expert with over 5 years of experience in the field. He is currently a Digital Marketing Expert at Recruiterflow.com, where he leverages his expertise to help Recruiterflow reach its marketing goals. With a passion for digital marketing and a keen eye for detail, Abhishek has consistently delivered results for his clients and employers.
You may also like: 4 Business Benefits Of Using Aptitude Assessments In Recruitment