Click here to get this post in PDF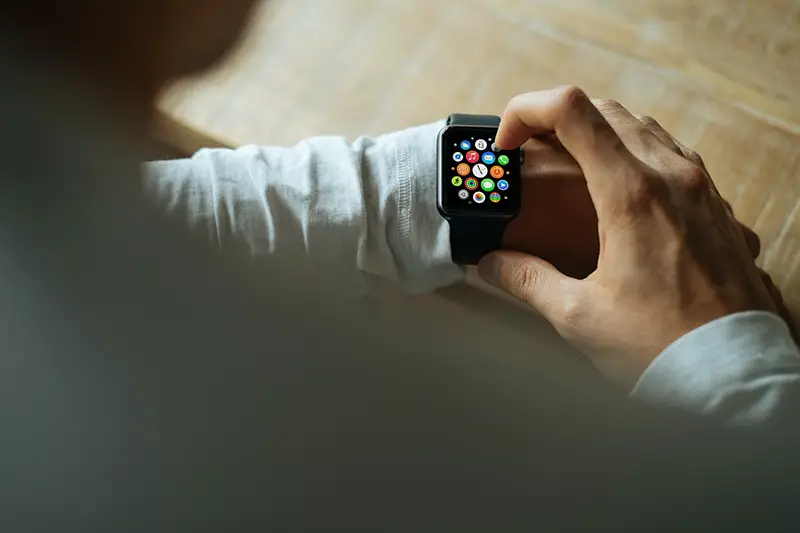 Wearable technology (also known as wearable gadgets) is a class of technological products worn by a customer and monitor health and fitness information. Devices with minuscule motion sensors that snap images and sync with your portable devices are among the other wearable tech gadgets, quote and unquote. Let's not forget that even high-quality digital watches at Dhgate wholesale are cheaper than high-quality mechanical timepieces.
Smartwatches provide personalized health data.
Wearables transform the doctor-patient relationship by offering insights into your health that lead to data-driven, actionable treatment. You may use your watch to monitor your sleep, food, physical activity, and other health data, which you can then share with your doctor to better understand your general health. Apple Watches may also track and record vital heart-related data, which has saved lives. It also has the capability of detecting chronic disorders. Diets rich in fruits, vegetables, and lean protein improve both physical and mental health. It is possible to monitor the quality of your sleep, down to the number of times you wake up throughout the night, using a high-end Galaxy smart health watch.
 Medical reminders can be set up on wearables.
Anyone taking a drug for a chronic ailment should strictly adhere to their doctor's prescription instructions, whether they are the patient or the patient's caretaker. Despite the patient's best efforts, it is possible to miss a dosage or forget to replenish a drug. Smartwatch applications make it even simpler to create and manage dosage reminders to ensure you're properly managing your medicines.
Healthcare costs could be decreased via smartwatch.
Reduce your total health care expenditures by being warned of possible health risks early with preventative treatment and early illness detection. Wearable devices have been shown in past trials to catch various ailments, such as the common cold. Using diagnostic data and its Electrocardiograms (ECG) capability, smartwatches such as the Apple Watch can monitor heart function and other cardiac health conditions. Early diagnosis and treatment of a medical condition might lower medical expenditures.
Allow you to monitor your diet and caloric intake with the help of smartwatches.
We all know a healthy diet promotes physical and mental well-being. While we have the best intention, it's easy for us to become sidetracked or lose our concentration while we're trying to keep to our diets. Calorie counting, healthy eating habits development, meal preparation, and schedule adherence need much forethought and preparation. When it comes to keeping track of your calories, smartwatches offer built-in applications that may help. Some applications provide detailed nutritional information, including the number of calories in each food item and its number in a normal serving. To achieve a decent night's sleep, Apple's watch is all about establishing the right circumstances, beginning with a pre-bedtime routine. Before going to sleep with any smartwatches, ensure they are fully charged and, if necessary, recharge them again the next morning. It can identify A-fib, an abnormal heartbeat that is a significant risk factor for stroke. 
You may also like: 5 Reasons to Buy a SmartWatch in 2021
Image source: Unsplash.com