Click here to get this post in PDF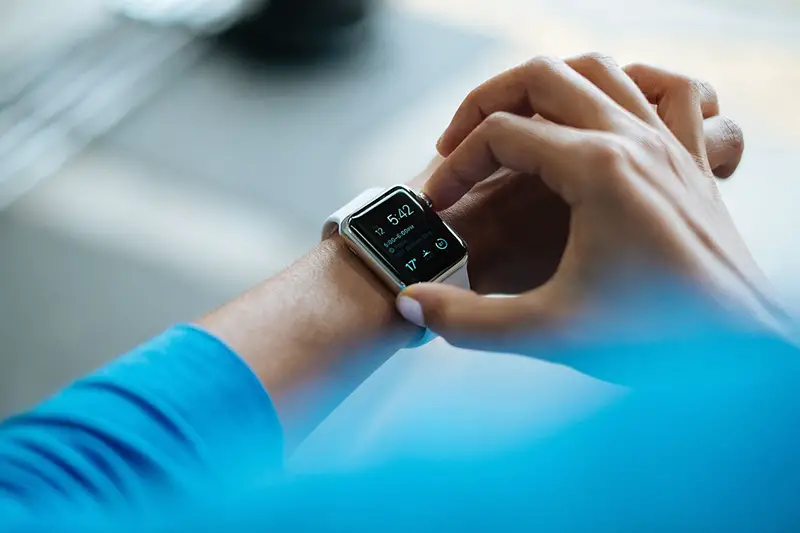 If you are looking for a new watch, then it may be time to consider buying one that can offer you something more. Smartwatches have been around for a while now, but they are just starting to make their way into mainstream markets. It has already become a trendy gadget these days among the tech-lovers and mass people. Top tech giants like Samsung are now developing its Samsung galaxy watch bands; Apple is offering smartwatches in different and affordable price ranges. Even Google is also planning to release its own smartwatch.
But with so many different smartwatch options available, still, people are confused about buying it. Not to mention the new features that are being added all the time, there are many reasons you should buy a smartwatch. From this article, you will find what a smartwatch is and the top 5 reasons to buy a smartwatch in 2021.
What is a smartwatch?
The main difference between a typical watch and a smartwatch is that while a regular watch displays time, a smartwatch can show texts, emails, social media notifications without having you pull out your cell phone. Moreover, it is capable of making and receiving calls. Smartwatches are also able to track physical activities, like steps taken or miles walked. It's basically like carrying around a mini-computer on your arm.
5 Reasons to Buy a Smart Watch
Is it a good investment? A smartwatch is a great investment for any person who wants to stay connected and organized. With a lot of features, it makes your daily tasks easy. From morning to night, it can be your assistant in many ways. Here are the top 5 reasons to buy a smartwatch:
1. Fitness Tracking
The first thing many people love about their smartwatches is it helps them to track their fitness. You may know about fitness bands like Fitbit or Garmin. Like them, a smartwatch can provide metrics for steps taken, calories burned, and how many miles you've traveled during the day, all without needing to carry around a fitness tracker or phone.
This makes it easy to track a person's progress throughout the day, giving people an accurate representation of their activity level. It helps a person to understand his body and how he can improve his health. Besides, it can store your fitness records and sync them with cloud storage like a fitness band. Therefore, it is better to buy a smartwatch rather than purchasing a fitness band with limited features.
2. Make And Receive Phone Calls
Another great thing about smartwatches is the ability to make and receive phone calls without having you pull out your cell phone. It means that people don't have to worry about being interrupted by notifications for incoming emails or texts while on a call. Smartwatch is the perfect accessory for any businessman who is looking to speed up their workday while still staying connected with clients and employees.
A businessman never wants to waste his valuable time. Smartwatch can help him to stay connected with his clients simultaneously. He can simply send an email, text, or call from his smartwatch if necessary. This saves time and helps him stay more focused on what he needs to do according to schedule.
3. Stay On Time
One of the best reasons every person should buy a smartwatch today is that it'll help them stay on time with all of their activities. For example, appointment schedule, alarm setup, daily routine, and many more. A business person can use it as a live calendar without any additional apps on the smartphone. It helps a person to increase his productivity and efficiency. If you have a smartwatch, then you don't have to worry about forgetting important schedules. The smartwatch will alert you before the event so that you can prepare yourself.
4. Personal Security
Smartwatch provides you security if you need it. Recently, many smartwatches are released in the market with the feature of emergency or SOS calling service. It may even save your life in an emergency. Besides, you can send a text to your emergency contacts through it.
Moreover, the latest models are water-resistant with GPS capabilities, making them ideal for those who love adventure travel. If you lost your way while hiking, it could help you to get back to the camp. 
5. Easy Payment Option
One of the best features of a smartphone is the easy payment option. Many smartwatches are capable of contactless payment. Integration with payment apps like Apple Pay or Google Pay allows them to pay for you. The NFC function has made it more secure. It also works offline. Therefore, if you need to buy anything necessary and forget to bring your smartphone or credit card with you, you can pay through it without any hassle. It is an excellent feature for businessmen because they can manage all of their bills and expenses with a smartwatch.
These are the top 5 reasons to buy a smartwatch in 2021. But there are plenty more. Smartwatches are becoming increasingly popular in today's world. Besides, it is time to upgrade to a new watch that can provide you more benefits than an ordinary wristwatch. Because a smartwatch can always keep you connected to the world and helps to maintain your routine.
You may also like: Portable Tech Gadgets for Cyclists
Image source: Pixabay.com