Click here to get this post in PDF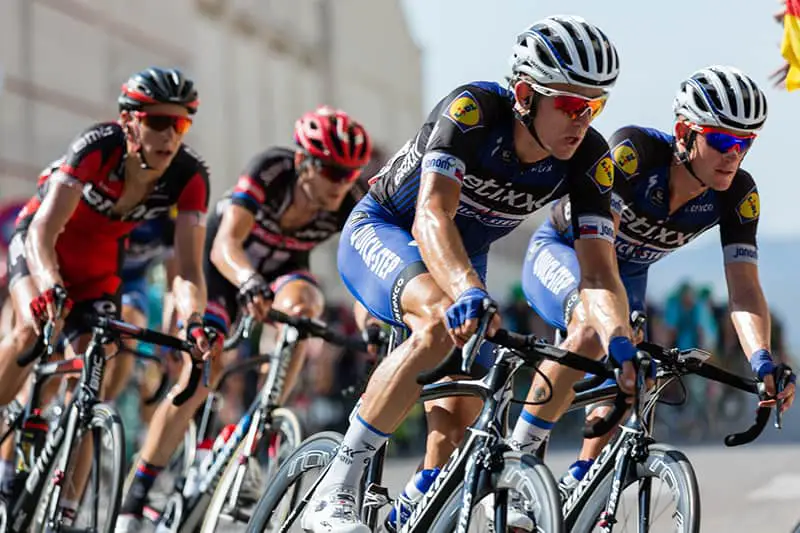 Each and every cycling gadget has a learning curve, but these high-tech tools ultimately make recreational and fitness rides more simple and safe. If you are in the market for the best ebike for tall riders or other electric bicycles for sale, you might be interested in pairing one or more of the following devices with your new ride.
Hands-Free Connectivity
If you ride for transportation or run errands on your bike, hands-free solutions for receiving notifications, using GPS navigation and checking fitness tracker, power meter or other wearable sensor data. A number of highly portable gadgets have been released to provide these features, including several styles of augmented reality glasses, in-ear smart assistants and smart watches.
Whether you are riding a manual bike or electric fat tire beach cruiser, you can benefit from the ability to handle more tasks while keeping your eyes on the road or trail ahead and your hands on the handlebars. Choose the device that allows you easily obtain the information you need when you need it with minimal delay or distraction.
Performance Trackers
Many of the most popular and portable cycling gadgets report sensor readings of your speed and pedaling cadence. Competitive and fitness cyclists may appreciate the detailed data that is possible when you use a bike computer or power meter. You can connect these tools to a bike to obtain pedaling cadence, speed, gear shifting readings and record logs of activity data and other metrics such as power output for each leg.
Casual riders can also appreciate the features of wearable gadgets that sense, display and record fitness feedback such as heart rate monitor readings, such as those offered by Mobile Mob. Any rider can use one or more smart devices to track distance, navigate on the go and access helpful information such as traffic or weather updates. Most devices may be set up to display sensor readings transmitted via ANT+ or Bluetooth in real-time on a screen mounted on bike handlebars, a smartwatch, AR cycling glasses lenses or give auditory updates through an in-ear smart assistant.
Smart Security Solutions
The latest security gear is highly effective and portable. Consider a smart lock that makes it possible to secure your bike to almost any surface and unlocks based on proximity to your smartphone. These devices weigh less than conventional bike locks and take up less room than cables. Some smart locks are sustainably powered by a built-in solar panel.
Other security solutions are designed to stay on your bike. A bike-mounted lock makes it possible to discourage theft anywhere for a short period of time but is not intended for overnight use. If your bike gets stolen, next-generation accessories such as a tail light with built-in GPS tracking can make it easier to track down.
---
Cycling Gear for Urban Commutes to Work
---
These are the best gadgets for staying connected, tracking excursions, staying safe and securing your bike. When you first start riding your bike, particularly if you are new to cycling, you may not yet recognize the importance of useful connectivity, navigation, performance and security gadgets that significantly improve on previous designs. A cycling phone case will keep keep your smartphone and essential items safe and secure.
Image Source: Pexels.com