Click here to get this post in PDF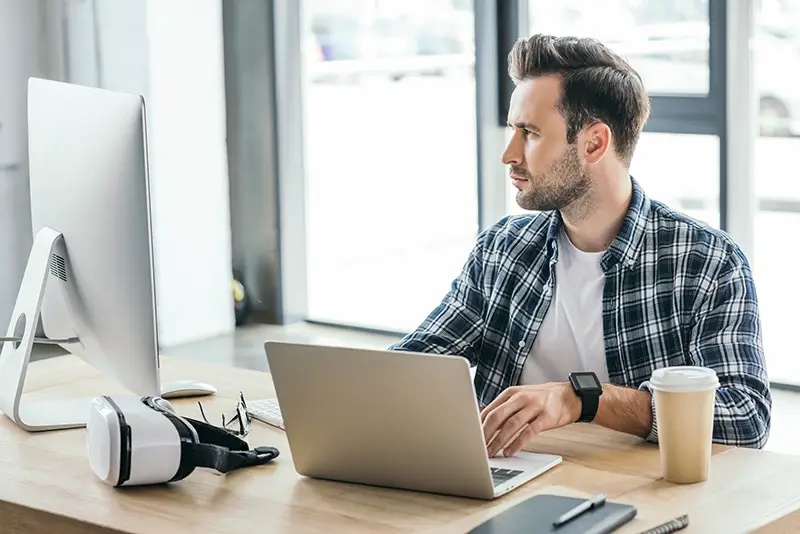 Software is the foundation of pretty much all businesses. It is the face of your data; it is how you access customer information, look at your stock inventory, manage your vehicle fleet, and much more. Without good software, your business will not be as competitive as it should be. Ineffeicny and lack of productivity, as well as a broad range of errors, are all a consequence of old, outdated software, or no software at all. These days you can purchase software for such a wide range of tasks that it is just simply good business management to install the most efficient ways of doing this. To give you a little more insight, here are a few ways software can make your business more productive.
Automating Tasks
Automating tasks is basically where you get a piece of software that digitizes a process that a member of staff is currently conducting. It not only speeds things up, but it is more accurate, and it frees up a member of your team to do something more meaningful for your business. You may not be aware of all the tasks that get completed day to day, so speak to your team and create a tasks audit. Then find all the slow manual tasks that can be automated. If you are not using software inventory management, for example, it is time you automate this process. You will produce fewer errors, save money, and become more competitive, efficient, and ultimately productive.
Communication
Software and new software can make communication far better in your business. You will have better means of communicating data across teams to ensure that the jobs are done accurately. It improves collaboration, and you are able to see and hear things more easily. Conference software allows you to conduct better meetings where people are unable to attend in person. Software allows you to record calls, for example. Better comms is able to minimize workplace conflicts and make things more transparent. Good communication is at the heart of all good relationships, so you need to consider that when you think about your staff, customers, vendors, and other stakeholders.
Staff and Targets
Using the right software for the job is essential for keeping your staff happy. Nothing is more frustrating than using outdated software and being expected to create something state-of-the-art. To do this, the employee will have to do a lot of work outside the box, and quite simply, this is very bad for productivity. You need to provide the right tools and show your staff that you invest in things that improve their day-to-day lives. Also, the software is a great way of monitoring the performance of each staff member. When you implement new software, you should be able to see a lift in overall performance, for example. Not to mention that software allows you to set and monitor KPIs (key performance indicators). This data can make it easier for you to route out bad, low-performing staff and eventually let them go. 
You may also like: Custom Software Solutions from Primotly: Benefits & Services
Image source: Depositphotos.com