Click here to get this post in PDF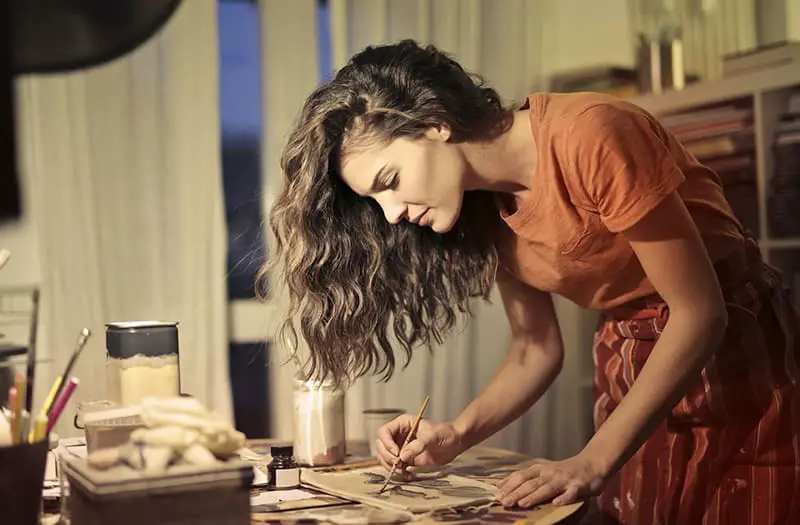 There is nothing better than being your own boss, working at your own convenient time and choosing your area of work. Internet, along with good smartphones, has made things convenient.
With eCommerce sites at the rise and more platforms for businesses to market their products, a lot of small businesses have come forward. So why not take your cooking skills to a whole new level? Or showcase your subject matter expertise to benefit others and yourself? Here are some of the ideas for you to take your hobby, interest, or area of expertise to the next level by giving it a business perspective.
Cooking/Bakery
Do you often hear people praising your cooking or baking skills? Do you enjoy baking cakes and cookies for all your parties? If yes, then why just limit it to a hobby? A lot of new businesses have started using social media marketing as their new business strategy. You can start taking orders, and add any additional services like free delivery, customization or special discounts, etc. to attract audiences. Later, start posting about your customer's happy feedback with their approval and also ask them to forward and share it with their friends to attract more business.
Gardening
Although gardening mostly starts with as a hobby to most of us, you can turn it into a small business that you can run from home. If you have a kitchen garden, you can sell your vegetables online or offline. Organic is the new trend! There is a high demand for organic fruits and vegetables. Who doesn't like flowers, you can sell them too. Offices and homes love to have fresh flowers every day. You are never going to fall short of orders.
Photography
The camera you had in your college days to fulfill your passion is now used only to capture family photos? So why not gear yourself and your camera for a new ride? You can start by taking small assignments like photoshoots, events like birthdays, and other functions. You can start your own website and start marketing it using social media pages.
Home Tutoring
Parents strive to give their children the best education. Home tutoring is a good idea to start your own platform where you can train children on different subjects. You can always expand your boundaries by teaching extra-curricular activities if you are good at something such as a game, music, dance, or even painting. 
Freelance Writing
This is probably one of the cheapest businesses to start with almost no investment if you have a laptop and a stable internet connection. It does require writing skills, and expertise in certain fields is always an added advantage. Hundreds of brands look for writers for content writing and other online jobs.
Graphic Design
Even the smallest business has an online presence. Organizations and companies are always on the hunt for fresh talent and innovative designs for their websites. You must have good software and some applications, and you can get a lot of business with your creativity. 
Party Planner
You must possess client management, networking, and organizational skills to be a party planner. And for that, you must require online rental booking software as this would assist you by making it easy to keep track of all the activities and by automating all the time-consuming processes. There may be some investment required, but this business definitely pays if it takes off. Children's birthday parties are the easiest and perfect to get hands-on experience in being a planner, and then you can move ahead and take up bigger corporate events or destination weddings.
Day Care
If you love having children around, then offering daycare services can be a rewarding business. There is some set-up required, basic necessities for children, and background verification of parents who come to leave their kids with you is significant. You don't need to publicize much about your services because there would already be so many working mothers in your neighborhood who are looking forward to reliable daycare to leave their kids. Make sure you have the legal permissions for daycare services. 
Handmade Natural Beauty Products
Women are trying to get their hands on beauty products that are natural, organic, and made from products that are chemical-free. YouTube and other websites have so many DIY videos that teach you how to make body lotions, soap, shampoo, herbal oils, face packs, etc. You can begin selling to your friends and family and slowly use the social media platform to make things more professional and increase sales.
Print-On Demand
All of us love customized products, don't we? There are so many products that can be customized and sold, such as watches, mobile cases, pillow covers, t-shirts, books, hats, etc. You can partner with suppliers and customize the products they are supplying. You must be a skilled designer because the more creative you are, the more demand for your products. However, talent can always be hired, and you can just be the brains of the business.
Catering
If you have often been praised for your tasty food and unique recipes, then you must take it to a bigger scale. You can earn from your skills by setting up a catering business. Small get-togethers, birthday parties, or baby shower parties are perfect to put your knife-skills to test. You can hire help later once you begin doing well, and your business has expanded.
Tailoring
Clothes are our basic requirements and tailors will always be in demand. Men, women, and children need simple and fashionable clothing to wear for various occasions, and they need sewing skills to get it right. The set-up doesn't require much space, and if you are creative with your work, you can do really well. You can even stitch new clothes and sell them on social media platforms or websites such as Etsy or eBay.
---
Things To Consider Before You Open An Online Store?
---
There are many more examples of small businesses that you can begin at home. You must be determined to take a step ahead, and it will definitely be a successful venture. So, don't confine your hobby to an occasional event, it's time to make the best out of it.
Image Source: Pexels.com
About the Author: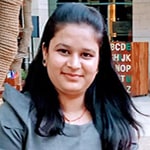 Jyoti Bhardwaj – is an influenced editor and writer at gardening websites Oakia one of the coolest gardening sites on the internet to help people find useful knowledge about gardening. Over the last four years, she has had working experience with multiple online websites.