Click here to get this post in PDF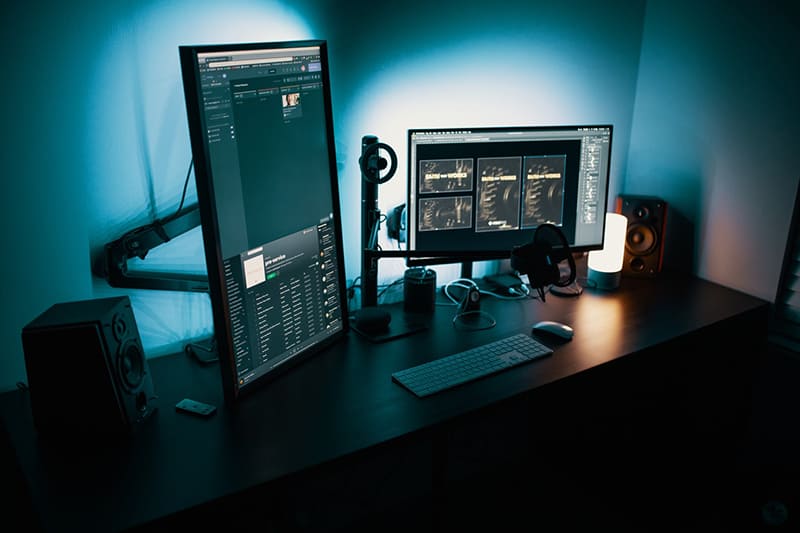 With the vast amount of cutting-edge business software available on the market, there are lots of opportunities for computer experts and entrepreneurs to build successful new companies. At the rate software and technology are changing and improving, the capability to adapt and help others adapt to these changes can serve as an excellent foundation for one's own company. Here are some of the best business ideas for computer and software experts.
VPN Expert
Internet security is a growing industry as more and more people buy and send money online. As a VPN expert, you can either help users or small businesses with setting up their computers. Or you can start a blog writing about VPNs. One great example of this is www.vpncheck.org who even hires VPN experts to write professional articles and review to help buyers make better decisions.
Computer Training
Are you skilled at software, computers, and other tech devices and want to help people work with business software better? You may find success with a computer training business.
eBay Consulting
An online retail pro who wants to improve eBay user experiences would be wise to launch a consulting business. What is more, you'll find a significant income is to be generated.
Internet Research
It's getting harder and harder to find reliable information online with the content being spewed at the rate it is. It's a precious – and rare – skill to be able to find relevant information online quickly. There is thus a lucrative online research business niche to fill on the market.
IT Consultant
Business-software savvy people can provide services to different enterprises as IT consultants. A variety of different businesses struggling with tech issues may find their services invaluable.
Tech and Software Blogging
Do you want to share your experience with technology and business software with others? Starting a business software blog is a lucrative option, not to mention you'll be doing something you enjoy.
Creating a multi-vendor booking system
SaaS business ideas are always in demand because they offer a great way to save money and time for businesses. The online world has a lot of different services and booking systems. If you're skilled in web development, you could create a multi-vendor service booking system that helps connect businesses with the right service providers.
Business Software App Developer
With mobile apps being as popular as they are and considering how widely applicable many of their web and software development aspects are, why not start a company that makes mobile apps? You can use them for different projects or sell them to customers.
Video Production
Video production is one of the niches of the future, so if you're savvy with video editing technology and enjoy making videos, this could be a smart business idea. Open source streaming analytics have become the go-to solution to data lag stemming from analytics pipelines running solely on batch processing systems and loss of data integrity.
Database Manager
Databases are key components of many web applications and software programs. Your expertise with databases will guarantee proper data collection and handling.
Blog Consulting
This is a wonderfully varied and flexible area to be active in. Do you love exploring anything blog-related? Pick a business-related area and start a small business as a blog consultant. This will make it possible for you to support different bloggers and businesses in starting and maintaining blogs. You could "outsource" actual writing and take a share of the earnings for managing the jobs.
Computer Service
If you're good with hardware or software, a computer repair and maintenance company could be just the ticket. You can support major platforms or cater to a single operating system. You can make extra cash by selling computer parts like hard drives, mice, monitors, or software apps.
Call Center
Do you have solid technical expertise and enjoy communicating? You wouldn't believe how easy it is to found a call center. Have people call in with their issues or questions and offer solutions.
Business Software Developer
There are quite a few opportunities to develop business software programs. Once they're complete, you can sell and create a business around them.
Software Engineer
Software engineers play an important role in the software development process. You can test for bugs, inspect programs, and help companies solve any issues that arise.
Software Programmer
If you want to help build software programs with a narrower focus, you could provide software firms and other companies your services to help them sell their programs more effectively.
Technical Writer
To help people understand specific software or other tech products, you could start a technical writing business. If your writing skills are good, this will be a lucrative opportunity.
Quality Assurance Services
Start a company providing quality assurance services to ensure various apps and programs are up to industry and company standards.
System Analyst
These professionals work with software and hardware programs to solve any potential issues with different kinds of technology. They provide services to companies on a freelance basis.
User Testing Service Provider
You can facilitate user testing or test software apps, mobile apps, or sites yourself to make sure the user experience is in line with your clients' expectations.
Web Developer
Web developers specialize in web-based apps and websites. Offer your services in this niche if you like back-end program work.
SEO Consultant
It's practically impossible to be successful as an online company without search engine optimization in our day and age. If you know how search engines work and have computer experience, you can offer SEO consulting services to online companies in different sectors. SEO experts are a rarity, so it's a very lucrative niche.
IT Support
Many small and medium businesses can't afford an in-house IT support employee, much less an entire team. A lot of them outsource this service as a result. You can provide data backup and recovery, network setup and maintenance services, and software installation and management. Your services can also include software and mobile device management and security measures depending on your clients' needs.
Community Manager
Offer services as a community manager for websites or software and tech programs that encompass features targeting the community. This is a good way to keep the general public engaged.
Computer Training Service Provider
If you have computer expertise and like teaching, you can launch a training program where you teach people important things about computers.
Social Media Consulting
Especially for small businesses, social media are indispensable as a marketing tool. If you like helping people create a presence on social media and are an expert in the field, you might gain renown as a social media consulting business.
Tech Tutor
Finally, some people prefer to work in a one-on-one setting. If you're one of them, know that tech tutoring services are in high demand among professionals who want to learn more about business software.
Also read: Four of the Best Jobs in the Rapidly Shifting Technology Job Market
Sources
https://www.thebalancesmb.com/tech-business-ideas-2951511
https://smallbiztrends.com/2016/10/business-ideas-for-computer.html
https://www.thebalancesmb.com/computer-home-based-businesses-1794243
Image source: Unsplash.com