Click here to get this post in PDF
If you're benefiting from the use of the internet instead of traditional phones for communication, you know how great it is. Because of it, you're now able to: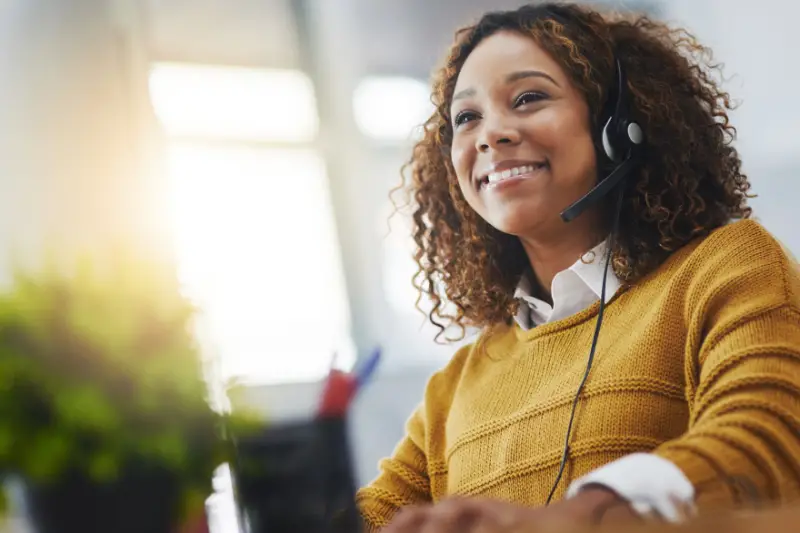 Reduce costs associated with communicating within and outside the organization
Modernize your business
Enjoy more modes of communication without paying more
Maximize the power of internet to close gaps created by geographic location (local phone numbers)
Get rid of outdated hardware
But how are companies like HotTelecom able to bring you these benefits? This is all thanks to Session Initiated Protocol or SIP. Because of this technology, you get more for much less.
That's why it's important that you learn about this technology. So through this post, we'll discuss SIP and give you a basic understanding of how it works.
Learning about Session Initiated Protocol (SIP)
We invite you to think of Session Initiated Protocol (SIP) as you would think about the foundations of the house – there are a lot of ways that engineers have added and built on it. But even at its core, the foundations are necessary for you to build a stable house.
But just like you cannot live inside just the foundations, you cannot actually communicate through the internet using SIP. It's just what makes even the most sophisticated form of internet communication possible.
What SIP does is stops, starts, and maintains the communication sessions of two or more SIP users. Here are a few other things that SIP does:
Defines and implements the features to activate different services such as video calls, voice calls, and instant messaging.
Tracks users through the uniform resource identifier or URI without necessarily mapping their actual location.
Activate real-time signals such as message notifications that lets users see the most recent replies or requests to start a session.
Lets you see when other users are available so you can request to start communication if you want.
It doesn't do anything with the information that is created. But as part of an SIP message, it sends the media description, time description, and session description. (We'll get into the specifics later on)
There are other protocols such as user datagram protocol and transmission control protocol that are needed to create communication sessions. However, only SIP doesn't become obsolete as it's become the industry's standard for establishing various forms of communication online.
What are its features?
Using SIP, the following information are gathered:
Capability of the user device to implement certain types of communication
SIP works on all types of media. But what it does is get information on communication session descriptions so different users can set what type of session they will initiate.
Without this feature, the experience of the users with online communication will significantly decrease, like texting someone who wants to start a video call.
Registered 'locations' of the user
With a registration process, you can associate your account with different gadgets like laptops, desktops, and smartphones. And this is important because if you're not available on your laptop for example, SIP will try you on your other device.
So it doesn't get your location as such, just where you have already said that you can be contacted.
Your availability to communicate
This happens in two ways: with SIP as the 'middleman' or with you deciding your availability. SIP will go try each of your registered devices so whoever wanted to call you would reach you. But if you don't want to, you can reject the request to communicate.
Existing communication lines within the network
Because of this, you can contact another person. That's it!
Communication participants and device use
SIP lets you add more people to the call and lets you switch to different devices without interrupting the service.
How is it different from VoIP?
VoIP works exclusively for voice messages. Meanwhile, SIP can work with all kinds of internet communication. So if there are two circles, the VoIP circle will be completely inside the SIP circle.
How does it work?
The process is essentially the same for other communication types, with the difference being the type of protocol that works with SIP. But basically, here is what happens:
Signaling details are exchanged through IP endpoints.
The SDP or session description protocol sends information about the call session through SIP messages.
Voice information (audio signals) are translated to binary data.
The binary data is transported by the real-time transport protocol (RTP) so the other end hears the message instantly.
RTPCP or RTP control protocol monitors information on the quality of the call.
The information gained via RTPCP, RTP, and SIP is sent to their destination, which the person or persons supposed to hear the message.
---
Here's how reverse-engineering the SIP investment process can help you select the best mutual fund for you!
---
This happens simultaneously through both ends because the users are constantly speaking and listening.
When you remodel a house, you don't change the foundations. It's the same with SIP. Because SIP is the industry standard, it will still be used to allow communication over the internet to happen.
Image source: stock.adobe.com