Click here to get this post in PDF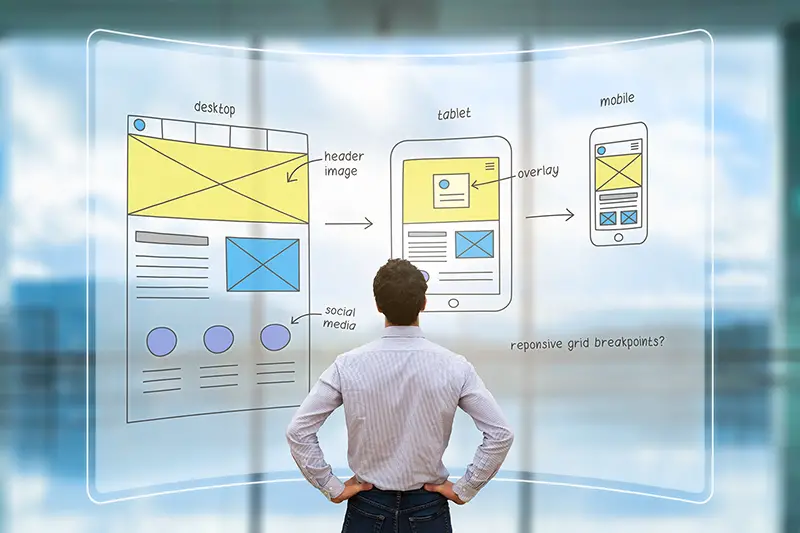 Image source: Shutterstock.com
As a UI/UX designer, you need to invest time in bagging new skills and putting them to fruition with good old consistency, effort, and patience. 
When companies factor in the 9900% ROI on every dollar they put in, it suddenly makes so much sense to hire professional UX designers. Be it increasing website visits or focusing on brand image, improved UX design provides bang for the buck.

With freelancing becoming commonplace, thanks to the pandemic, designers have all the means to monetize their skills. If you're hell-bent on creating custom sites and apps that connect with the target audience, this guide will help set a course.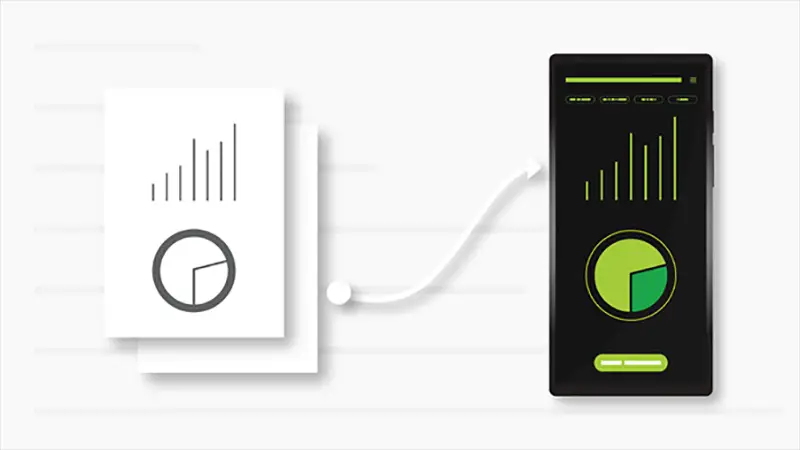 Do your homework on design patterns thoroughly
Study each and every pattern thoroughly. At times, knowing theory can be more helpful than practical knowledge.
For instance, if you know which UX design is responsible for which function, you can solve most of your problems. That's the main reason they are called standard reference points.
Now, hit different search engines and look for websites that assist you with these design patterns. Some are used for mobile interfaces, while others are great for daily projects.
Stay inspired
When an artist creates a masterpiece, he always has some sort of inspiration that hits him suddenly. Similarly, think of yourself as an artist and be on the lookout. You can get inspiration by checking the work of a top UI/UX design agency.
However, don't try to rush yourself into something that doesn't pique your interest. Something that intrigued your colleague or friend may or may not work its charm on you. So, don't get disheartened, as it might take some time to find what's right for you.
Moreover, as a beginner, you can start by following a few people in the same line of work. Try not to exactly copy their work. This would not be able to get you the respect that you're seeking.
Instead, look for something that connects with your thought patterns. Then make it your personal design by mixing in your creative ideas. So, let those creative juices flow left and right.
Don't go overboard with the typeface
People would often advise you to use at least two typefaces. Many people do use this technique, but it might not be the best thing.
For those who are new to UX designing, a typeface is how the letters are designed. Basically, the fonts you see in the template list.
Mixing things every once in a while can't hurt. So, instead of two, how about you use only one?
Sometimes less could be so much more or even more than enough.
Give it a try and see for yourself. Maybe it could turn out to be just the thing that you were looking for for such a long time.
For a stronger impact, you can try different weights, colors, or sizes. Usage of a single typeface is often associated with consistency in the results.
Find someone who's more than willing to teach you
As soon as you enter the workforce, it's better not to be hopeful about making friends. Now, this doesn't imply that you have to misbehave or be rude to other people.
You need to be able to figure out who's on your side cheering for you and who's waiting for you to fail.
At some point in life, everyone requires a person that can guide them through the darkest of paths. In simple terms, you need to find a mentor.
They could be anyone from your college teacher to someone in this industry. If you're able to find your person, it can do wonders for you in the long run.
Try to get hands-on experience from new tools
New tools call for a new set of skills and enhanced knowledge. Plus, it always looks great on your resume. It can lead to a great first impression on your recruiters.
Since the Stone Age, we were able to make it this far solely based on trial and error experimentations. So, if you try to do something out of the traditional method, how much damage can it incur on you and your projects?
Moreover, if you do think that it's not going to work out well in future for you, then you can switch back anytime.
At least one good thing that would come out of this experience would be that you got to learn something different.
Add a bit of sharpness to your design
There are many ways you can make your designs sharper. For instance, just by including a light border or drop shadows, you can make your elements more detailed.
Moreover, if you're planning to add shadows, you have to make sure that there are no multiple light sources.
Try to place the skip within reach so as to make it more user friendly. It can be placed where it's accessible using your thumbs.
Another trick is to leave ample white spaces but still be cautious. Too much space can be seen as clumsy. Just the right amount of space can do the trick.
This goes without saying, but please try to use a lighter-hued text if your background is much darker in shade.
Practice! Practice! Practice!
Before you begin your journey, you have to be mindful of the mistakes you're going to make. Many people have made the same mistakes, and many will still do it after you.
So, instead of being afraid of failures, try to take them one lesson at a time. There is no easier way of becoming successful overnight.
Do your work over and over, till the time you don't get the product quality that you wish to achieve. Don't stop there; keep practicing to hone those skills.
Another trick could be to pick up your old designs and study them. Find out what's wrong with it and how you can fix that mistake.
Maybe take a break or two. Let the inspiration come to you instead of forcing it. Don't overexert yourself. Let yourself breathe once in a while, or else you might end up having a nervous breakdown.
You may also like: What Is UX Design? The Basics Explained