Click here to get this post in PDF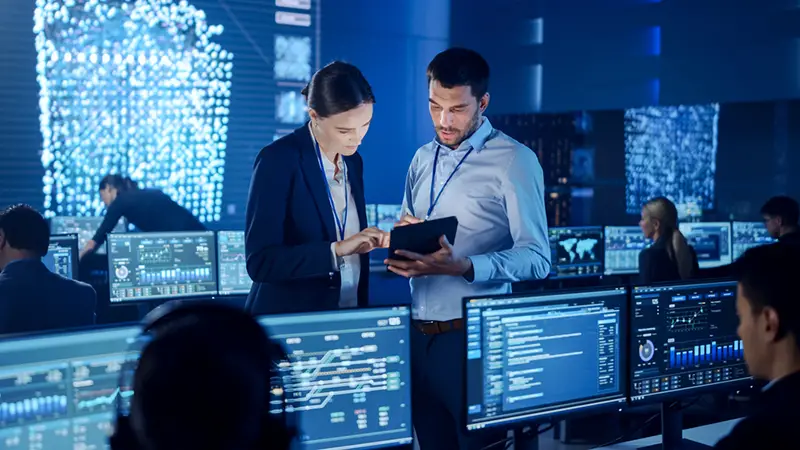 Technology is the lifeline of modern enterprises, and even startups and small businesses need to have an IT infrastructure in place to achieve their growth targets. It comes as no surprise that a large number of small Australian firms across all domains are making hefty investments in IT infrastructure. But investing in a setup is only half the work done, as you need to ensure that it runs seamlessly at all times.
You may encounter small and big issues at any point, and the only way to resolve them is by availing technical expertise. The big question for small businesses is whether they should have an in-house IT support team or outsource expertise. Most firms in Australia consider the outsourcing model to be a more viable one. If you are still contemplating its adoption, here are the signs that indicate you must do it right now.
You are struggling with the IT budget
Money is often a concern for small businesses because capital runs short and unexpected expenses can topple your monthly budgets. You may have allocated an IT budget for the firm, but it may not be enough to accommodate an in-house support team. Building one isn't an easy task because there are expenses related to recruitment, training, monthly remuneration, and long-term retention. Moreover, the team is likely to sit idle for a good part of the month if IT issues do not arise at all. Having an outsourced team is a good idea as you can get them on the fly when a need arises. 
Problems are becoming too hard to handle
Once you have an IT setup for your business, you are likely to encounter issues and problems on a day-to-day basis. The concerns range from hardware issues to network downtime, application glitches, and security breaches. Employees with basic tech expertise may be able to handle simple hardware and software issues. But you cannot expect them to deal with bigger ones like downtime and breaches. Calling an expert every time can cause delays while having in-house experts isn't financially viable. It is a good time to collaborate with an outsourcing provider available right away to address your concerns.
Timely issue resolution matters a lot
Another sign that your business needs a reliable IT support partner right now is that timely issue resolution matters a lot. The business landscape is competitive and fast-paced. Even a few minutes of downtime can lead to loss of customers and reputation. It is best to outsource expert services so that you have professionals working on the issues and resolving them at the earliest. They will make sure that your systems are back on track even before you expect.
You are worried about data backup and recovery
A significant number of small businesses in Australia have a lot of data they need to secure and retain. Data backup and recovery are a reason to worry because you never know when a disaster may occur. Moving to smart digital solutions can get your company in the right direction. You can consider outsourcing melbourne small business it support to help your business with data backup and disaster recovery solutions. Experts can assess your current systems and suggest the best alternatives to safeguard them for the long haul. With the right expertise at hand, you never have to stress about data backups again.
Regulatory compliance is a concern
Even small businesses have to fulfill some regulatory compliance depending on the scale and domain of operations. For example, online companies have to go the extra mile with user privacy to stay on the right side of the law. Failure to comply with the regulatory requirements can lead to massive fines and significant reputational damage. Small businesses often run into trouble due to the sheer lack of awareness and guidance on implementation. An outsourced provider understands compliance guidelines applicable to different organizations because they work with multiple clients. They can audit the IT infrastructure and security and do the needful to ensure compliance, so you can rest assured about them.
Your small business is growing fast
Even though rapid growth is good news for a small business, it brings unprecedented challenges. Your IT infrastructure may not be good enough to bear the load of an expanding customer base or increasing operational complexity. You will probably require a more complex and secure infrastructure to handle the growing needs of employees and the expectations of customers. Your IT support requirements will also grow, and outsourcing services is the best way to address them. It helps you scale quickly and have help at hand as and when you need it. You have the option to scale your operations without burning a hole in your pocket with an expensive in-house team to support the staff struggling with tech issues.
You need a fresh perspective
While booming growth is one reason to outsource IT expertise, slow growth is another sign that you require it sooner rather than later. When your business growth appears to become stagnant, a fresh perspective from an outsider always helps. A managed IT support partner gets you fresh ideas that may help unlock growth for your small firm. They can bring new ideas for future projects, which can set the business for long-term growth. Further, they bring rich experience of working with different businesses. So they can recommend ways to optimize your workflow. They can even offer inspiration for restructuring your overall processes.
Running a small business is a daunting task, considering the resource constraints and competition in the landscape. Trying to handle IT support with an in-house team can make things even harder because it can cost a fortune and not deliver the value you expect. You may end up compromising the quality of operations and customer support. The best option is to outsource support from a reliable team. It costs only a fraction but gives you confidence and peace of mind about your business technology being in the right hands. You can stop worrying about IT infrastructure and operations and focus on the growth of your small company.
Also read: Choosing between internal and external IT support
Image source: Shutterstock.com