Click here to get this post in PDF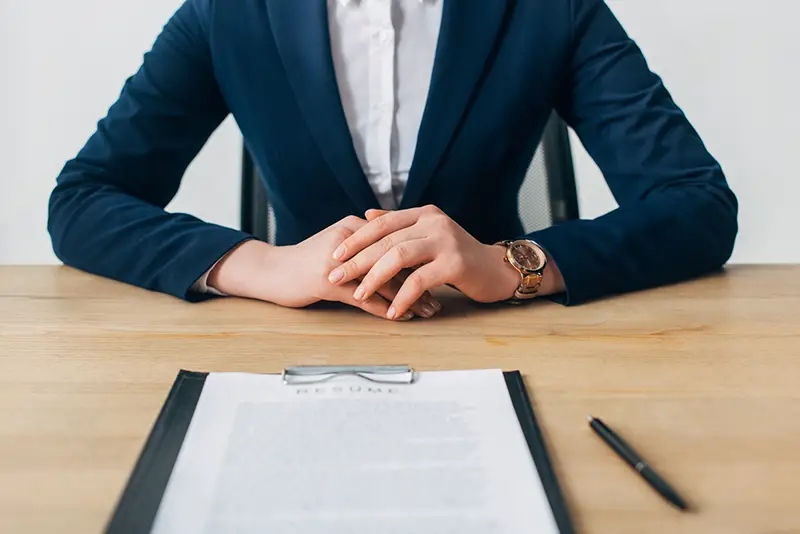 If you've ever tried to hire a new employee and found yourself feeling overwhelmed, it might be time to hire an employment agency like this Melbourne recruitment agency. Recruiting agencies can help fill positions quickly, while also helping you build relationships with candidates before they even become employees. However, several signs indicate when it's time to hire someone else for the job:
You've never done it before
If you've never done it before, it's an easy (and wise) decision to hire a recruitment agency. If you have no idea what you're doing and don't have time to learn, plenty of experienced professionals can help. And if you don't know what works and what doesn't in hiring talent, then it's even more important that someone with expertise does this for your company.
You need to fill too many positions at once
If you have to fill more than five positions at once, it's time to hire a recruiter. Recruiters can help you find candidates who best fit your company and ensure that the right people are hired.
Filling multiple positions will allow you to grow your business faster, which means that there will be more work for each employee in the future. Businesses need to grow quickly so they can continue providing high-quality services or products for their customers
Your business is growing fast and you need talent now
When you're growing fast, your hiring process must be as efficient as possible. You can't afford to waste time on applicants who aren't a good fit for your team, nor can you afford to lose out on high-potential candidates because they are waiting for their resumes to be reviewed.
Hiring a recruitment agency means you'll have access to their talent pool and expert advice about how to attract the best people in your industry—and fast!
You don't have the time or energy to do it yourself
You don't have the time or energy to do it yourself.
There are many reasons why you may not have the time or energy to do it yourself, but no matter what your reason is, recruiting and hiring can be a huge hassle. The easiest way to cut down on this hassle is by hiring a recruitment agency that specializes in finding good talent for your company.
Many other things need your attention more than hiring new employees for your team.
Hiring new employees for your team is one of those "necessary evils" that you have to deal with as an employer: it's important, but there are still better uses of your time than dealing with resumes and scheduling interviews all day long!
You want to build relationships with candidates before you hire them
You want to build relationships with candidates before you hire them.
Why it's important: When searching for new talent, it's easy to focus on the bottom line. But if you're an employer looking at many candidates, it is not easy to discern who will be a good fit for your company. Recruiters help by narrowing down the pool of potential hires based on their skills and personality traits—and by providing insights into how those individuals would fit within your organization.
When reaching out to prospects, recruiters should use language that reflects the brand personality of their client companies (i.e., "I love what you do here," instead of "I love working here"). They also need to establish rapport with job seekers early on so they'll feel comfortable sharing information about themselves without feeling self-conscious or nervous about doing so; this is especially true when communicating via email or phone calls where there aren't visual cues like body language available as tools for conveying sincerity or interest in speaking more deeply about something important."
You want more diversity in your candidates
Diversity is a good thing. It helps you improve your business.
If you want to hire people from different cultural backgrounds, we suggest you hire us first. We can help you find the best talent for your specific needs.
Our agency has been around for 30 years and has helped many businesses with their hiring needs. We know what works and what doesn't when it comes to recruiting new employees and how to build diverse teams that are both talented and engaging members of the organization.
You want niche talent that is difficult to find
Many people want to work in your field, but far fewer meet the exact requirements for your open position. A recruiter has access to a network of contacts and knows where to look for candidates who will fit the bill perfectly.
Know when it's time to hire a professional instead of spending hours posting job listings yourself
One of the tell-tale signs that it's time to hire a professional is when you're spending way too much time trying to find the right talent for your openings. If you've been using your resources and it's taking longer than expected, or if you're struggling with sourcing candidates through other channels, this could be a sign that hiring an agency would be beneficial.
Another obvious reason would be if you don't have the time or energy to do it yourself—and this goes for both managers and HR specialists alike! When your business is growing fast, and multiple positions are being filled at once, it can become impossible for even seasoned professionals to keep up with all their responsibilities without outside sources' help.
Conclusion
If you're unsure whether or not it's time to hire a recruiter, there are a few things you can do to make sure. First off, ask yourself if your job listing is appealing to candidates. If not, consider revising it to attract more people and make them want to apply for your open positions! Another option is reaching out through LinkedIn by messaging potential candidates without posting anything publicly online.
You may also like: 6 Questions To Ensure You're Hiring The Right Candidate: Job Interview Tips
Image source: Depositphotos.com