Click here to get this post in PDF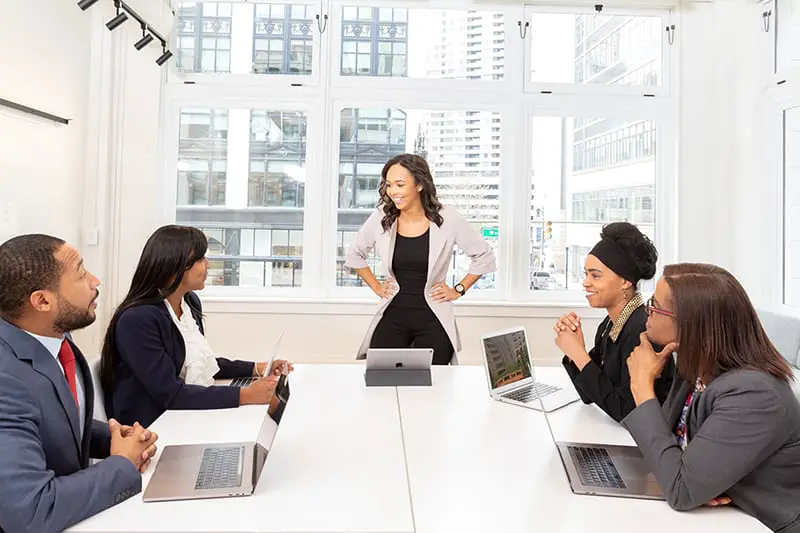 We all sometimes have in our lives dreamt of becoming our own bosses. Becoming an entrepreneur is often viewed as something elite and prestigious. Opening up your enterprise seems like the best thing to do when you have to face a tough boss at work. We daydream about starting up our own business soon. However, do you have what it takes to become an entrepreneur?
Being an entrepreneur is not as easy as it seems from the outside. It involves a lot of planning and timely strategic decision-making, which can be very daunting and exhausting. Being an entrepreneur requires a set of skills and expertise. These skills are not only technical but also relate to managing a business. You may have enough technical skills by completing the appropriate college degree. However, to gain adequate business skills, you might have to join specific business courses Sydney has to offer for both its national and international students.
Here we will mention ten signs that indicate that you are eager to run your own business.
1. You Are Passionate About A New Mission:
Kickstarting a business and pulling it through thick and thin requires a lot of patience and commitment. There will be times when you will doubt yourself and your business venture. There will also be times when you will feel the burden is too much to handle. However, owning a business is all about shouldering the massive responsibility of tackling the resulting ifs and buts. To address everyday challenges, the primary trait you need to have in yourself is passion.
If you are completely passionate about something, you will do whatever it takes to make sure it becomes a success. With the desire to succeed, you can reach all your goals and fulfill all the business objectives. Therefore, if you have a raging desire in you for a business venture, then you are surely eager and ready for it!
2. You Have Already Devised A Plan:
Setting out a practically applicable business plan is not a piece of cake. It requires loads of contemplating, market research, and weighing the risks and advantages. Making out a well-researched and meticulously thought-out business plan is crucial for the success of an organization. You need to know where and how to invest your money and how to direct your business operations before you initiate the project. However, if you are someone who has already constructed a plan for your dream business start-up, then you have what it takes to become an entrepreneur. 
3. You Have Worked on Your Knowledge of Business:
Continually gaining business knowledge and insight is a productive thing to do, whether you plan to own your business venture or work as an employee. Enhanced business knowledge will make you a worthwhile asset for your company even if you do not wish to own a startup later in life. However, if you are someone who wants to move towards setting up his or her own business, then seeking business insight might be a very fruitful thing to do. If you find yourself continuously on the lookout for enhancing your business expertise, then this indicates that you have the eagerness to kick-start your business venture.
4. You Have an Amazing Brand Image in Mind:
The brand image involves having an extensive brand management strategy. Setting up a business does not only include having a product idea and working towards producing it. Owning a business also requires devising a reliable and effective policy to interact with customers.
Brand image is what the consumers perceive about your product or service. The better the brand strategy, the more the influx of customers. It is a fact that people purchase from businesses they feel good about. Brand image is so much more than what products or services you have to offer.
If you have a knack for building an interactive brand policy, or if you have already managed to plan one out, then you are quite eager to work towards setting up an organization.
5. You Already Have A Business Fund:
One of the biggest hurdles when it comes to people becoming entrepreneurs is not having enough initial capital to invest in a business start-up. The monetary investment is one of the initial business requirements that need to be fulfilled for a proper business venture. If you already have a business fund saved for setting up your organization in the future, then it indicates that you have the needed eagerness to start your business endeavor.
6. You Are Ready to Take the Risks:
Setting up your own business requires being ready to take up significant risks. Operating a business involves handling an array of threats that range from smaller operational risks to more substantial, large-scale strategic risks. Taking chances is inherent in managing a business venture. It is a given that when you shoulder the responsibility of making a business venture successful, you will have to manage and mitigate risks effectively.
If you are mentally prepared to take up risks and have strategies planned to counter them, then you have the enthusiasm to start up your own venture.
7. You Have A Strong Support System Around You:
For any project to initiate and become successful, a strong and supportive team is required. At times of need, you will require people who can hold the business structure together. These people could be your partners, close friends, or even your family members. The bottom line is that to embark on the path of entrepreneurial success, you need to have the support of an active self-help group. Some faithful and loyal team collaborators, advisors, and managers are crucial for a setup to bloom quickly. If you have already managed to find yourself that essential support system, then you are ready to rock the show.
8. You Have Drawn Out A Financial Plan:
Financial plans are an essential part of a business venture. You need money to operate your business; hence, cash flow management is a crucial function. If you have already sketched out a rough estimate of your business outflows and inflows in terms of costs and earnings, then your willingness to start a business venture is quite evident.
9. You Have Worked on Your Business Etiquettes:
Following a set of rules or professional norms is essential to maintain a healthy, proper business environment. Some examples of business ethics would be to arrive on time, have cordial relations with the staff, customers, and suppliers, motivate others, etc. Even though these are not mandatory to uphold but maintaining proper work ethics is known to benefit the business in the end tremendously.
10. You Are Well-Aware of The Sacrifices Needed:
Becoming an entrepreneur requires sacrifice. There will be times when you will have to forgo your personal life for the benefit of your business. Running a business is not an easy task. The around-the-clock job will never end. Therefore, being mentally prepared to put in the needed sacrifices is essential when kick-starting a company. If you have understood this notion, then you are ready to invest in your business setup.
Also read: 5 Pillars of Starting Your Dream Business
Conclusion: Running your own business is a daunting occupation. There will be times when things will spiral down, and you will feel like giving up. Then there will also be times when you will stand back and look at the company you formed and pushed to success. Regardless of the situation, the key to becoming an entrepreneur is the eagerness and enthusiasm to win and achieve. If you have it, you are ready to embark on the journey to entrepreneurial success.