Click here to get this post in PDF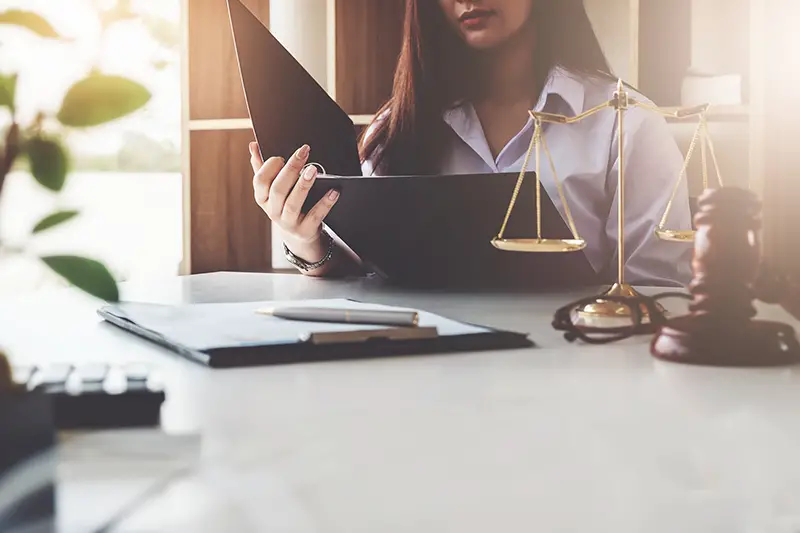 You may be doing everything yourself if you're a solo attorney or a small firm. That's not always bad—you control your destiny and can make all the decisions. But at some point, things will start to pile up and distract from what really matters: practicing law. Here are four signs that it's time to hire a legal assistant:
Your legal assistant responsibilities are taking up too much of your time:
You're spending too much time on administrative tasks.
As a small business owner, there are many tasks you need to handle every day. If you constantly have to answer questions from employees and clients, or if you have trouble keeping up with paperwork and other matters of record-keeping, it may be time to hire an assistant. A legal assistant can help relieve some of these burdens so that the lawyer in charge can focus on their practice and clients.
You need to focus more on your law firm's strategic direction:
If your business needs a legal assistant, it's likely because you need to focus more on your law firm's strategic direction. As a solo practitioner, or someone with a small team that doesn't have a designated strategist, this may seem like an obvious point: If you're working in the trenches every day and don't have time to think strategically about how best to engage with clients and grow the business, then yes—you could really use someone who can help you do that!
But even if you have a full-time employee whose job is a strategy (or multiple staff members), they might still find themselves overwhelmed by other responsibilities. And so, it becomes clear that hiring an extra pair of hands will not only take some pressure off of those already responsible for strategizing but also allow them more time to do so effectively.
You're not being as proactive as you'd like when it comes to operational issues:
If you spend more time dealing with operational issues than you'd like, it's time to start thinking about hiring a legal assistant.
Your law firm needs to spend more time on strategic planning, marketing, client development, and business development. If these items take up too much of your day-to-day activity, they're taking away from what matters most: the lawyers' legal work.
Your legal assistant is bogged down with admin work instead of helping you practice law:
One of the biggest signs that your business needs to hire a legal assistant is that your current legal assistant is bogged down with administrative work. Admin work includes tasks like:
Scheduling and coordinating meetings, events, and calls.
Processing paperwork (e.g., contracts).
Sending letters and emails on behalf of clients or attorneys.
Filing documents into the case file.
Suppose you're spending more time than necessary on administrative tasks instead of practicing law. In that case, it might be time for you to hire an additional staff member who can take over these duties, so you're free to focus on doing what you do best: practicing law!
You don't have an experienced pair of eyes helping you manage your law firm's operations
As a small business owner, you may not feel like you have the resources to hire an attorney. However, your law firm's size does not necessarily mean that it cannot benefit from the help of a legal assistant. If you wonder "what is a legal assistant?" or "how can they help me?" this article will help answer these questions and show why hiring one might be beneficial for your business.
In short: A legal assistant plays an important role in helping lawyers manage their practice by performing tasks such as drafting contracts and reviewing documents for errors. In addition, when working closely with an attorney, they ensure the firm's operations are running smoothly—making them integral to ensuring that clients get exactly what they need from their lawyer.
If you don't have a legal assistant, it might be time to hire one.
If you're a solo practitioner or a small firm, there are many reasons to consider hiring an assistant. First, a legal assistant can help you work more efficiently by completing administrative tasks and freeing up your time. As an attorney, it's easy to be bogged down in the day-to-day tasks of your practice without realizing it—and sometimes, those tasks will require specialized knowledge in order to complete them properly. A good legal assistant can help keep these processes running smoothly while relieving stress on the attorney.
When it comes to spending your time wisely, hiring a legal assistant is also beneficial because it allows you to focus on what matters most: client relationships and building up the practice as needed (e.g., taking on new clients). Working with clients means being accessible when they need information about their cases—and being available means staying organized so that no one slips through the cracks during critical moments when important deadlines are approaching.
You may also like: 6 Tips To Help You Make Partner In A Law Firm
Image source: Shutterstock.com