Click here to get this post in PDF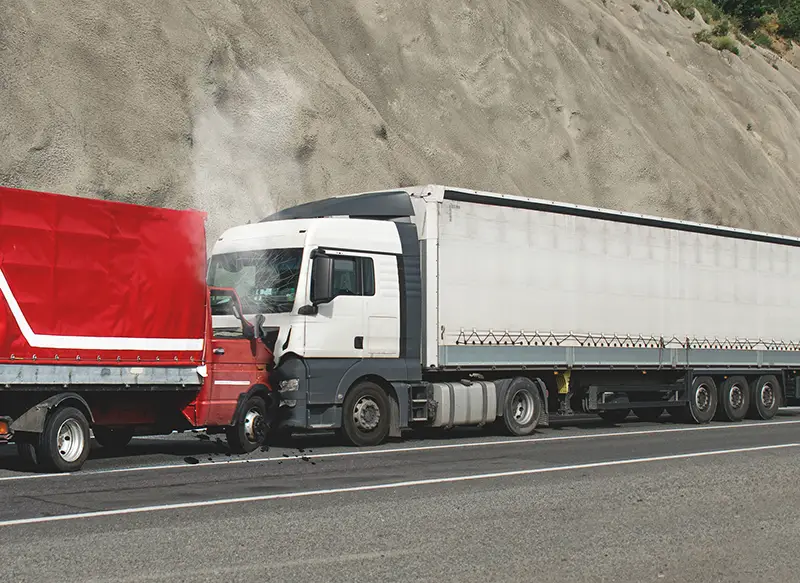 One of the most common injuries in these truck accident cases involves trapped passengers or crush injuries. Both are devastating and can be fatal or result in amputations and other severe injuries. Let us take a look at the severity of crush wounds. 
Crush Wounds
Crush injuries occur when the force of the truck's impact causes certain parts of the vehicle to collapse or compromise. For example, if a truck hits the side of a car, the force of the truck's impact can break through the doors and windows and crush passengers into the interior of the vehicle. This can lead to significant internal wounds such as broken bones, torn ligaments, perforated muscles, and other tissues that are damaged beyond any chance of healing. Crush wounds can become fatal if they affect any important organ of the body. When limbs are affected by crushing, there are times when the only way to save the victim is through an amputation.
Amputations
Amputations are serious wounds for life. They affect mobility and require years of rehabilitation to ensure that the patient can regain some mobility in the extremities. Prostheses can help, but patients need to replace them on a regular basis, and may even require different prostheses to perform different tasks. All of this comes at a high cost, so if you have been injured in a truck accident and require an amputation, it is important to contact an injury attorney to get duly compensated for your injuries.
Trapped Passengers
Trapped passengers are another source of concern in truck accidents. Sometimes, when there is a collision between a car and a truck, the car doors are crushed so that passengers cannot get out of the car. This can be especially dangerous if there is a gasoline leak and there is a risk of an explosion. It can also mean that rescuers are unable to open doors to get injured passengers out of the car. Hydraulic rescue tools and other measures may be necessary to save the passenger and transfer them to a hospital. Since getting a person trapped inside a vehicle can take time, the delay can affect the seriousness of the injuries.
Serious Injuries
Being involved in a truck accident can be scary. Not only can you suffer serious injuries that can even alter your life such as head trauma, spinal injury, and lacerations, among others, but the emotional impact of a crash can last indefinitely, as can the financial impact.
Any truck accident lawyer is aware of the impact they entail. The costs of surgery, emergency room visits, medical care, lost wages, car repairs, among others, add up quickly. Those who survive are often surprised at the costs that these types of accidents generate. From buying a collar to paying for taxis to travel to the hospital, replacing a damaged cell phone, and installing a support bar in the bathroom, are expenses that should be considered.
Rely on an Attorney
Getting involved in such a devastating truck accident can be difficult. You can rely on legal and professional advice to help you understand what your options are and how to negotiate with insurers. Consult one of the best truck accident lawyers in your area for legal assistance. 
You may also like: How Do Lawyers Preserve Witness Testimony During a Car Accident Case?
Image source: Shutterstock.com