Click here to get this post in PDF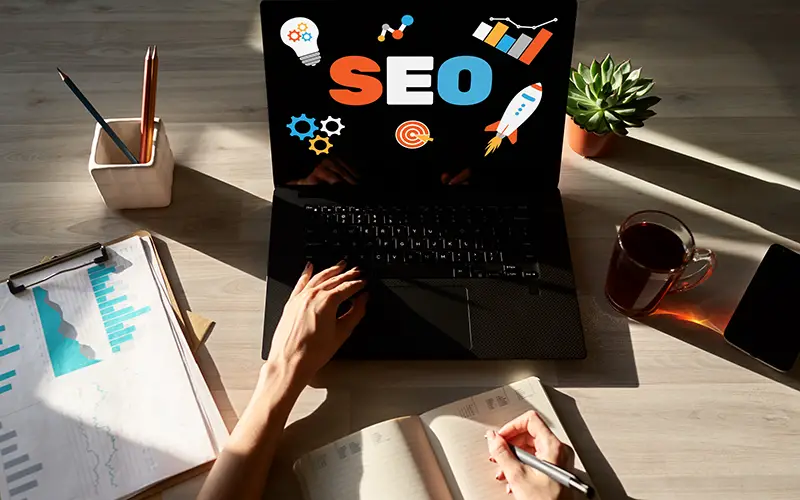 Driving customers or potential clients to your small business's website is essential if you want to grow, but this is impossible if no one can find your website. Many small businesses don't consider the SEO – search engine optimization – of their websites yet this is essential if you want to appear high in search engine results pages (SERPs). That's why we've put together some simple SEO tips for small businesses. 
1. Create lots of content
Providing useful and engaging content for your website visitors is a great way to boost your search engine ranking. Search engines like Google are often looking for answers to questions, so your website should have content that provides answers to users who may be interested in your product. This could mean setting up a blog, writing how-to guides, or creating tutorial videos. This content must be original, so if writing isn't your strong point, you may want to hire a content writer who can write SEO-friendly content for your website. 
2. Find the right keywords
Keywords are words and phrases that your customers are searching for online. These are the keywords you need on your website, in your meta descriptions, and in your URLs. If you're unsure what keywords to use or how popular your keywords are, Google has a free Keyword Planner. This guide to using Google Keyword Planner will tell you everything you need to know about using this powerful SEO tool. 
3. Get high-quality backlinks
Another way to improve your website's SEO and SERP ranking is to get high-quality backlinks. Backlinks are links from other websites to your website. Ideally, these websites should be relevant to the service or product your website offers and they should be authoritative sites – in other words, a legitimate, reputable website that gets plenty of traffic. The simplest way to get backlinks is to write guest posts. If you're interested in running a guest post campaign, do some research first – such as reading these five guest blogging practices for small businesses. 
4. Ensure your website runs smoothly
The content and keywords on your website are sometimes known as 'on-page ranking factors' and content such as backlinks are known as 'off-page ranking factors'. Search engines like Google also use what are known as 'technical ranking factors' when ranking websites. These are concerned with the back-end build of the site. Search engines check your site's speed, the structure of its internal links, and its mobile usability. Search engines rank websites highly that load quickly, are easy to navigate through their landing pages and internal links, and are easy to view on mobile phones. This means if you are optimizing your website, you may want to get a web developer involved too. 
This guide has offered some simple SEO tips for beginners who want to optimize their small business's website. If you've never considered the SEO of your website, these tips can be implemented today. You'll need to be patient and don't expect immediate results, but over time SEO can reap great rewards for your small business. 
You may also like: Why Invest in SEO for Your Business?
Image source: Dreamstime.com