Click here to get this post in PDF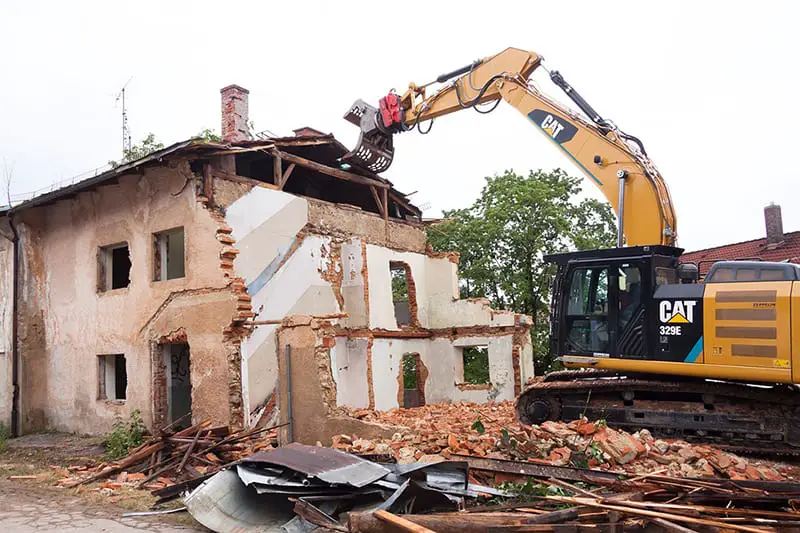 The construction industry comprises of different departments. Although all the departments are important for the industry as a whole, it is the demolition contractors who enjoy a special responsibility within the industry itself. It is their job to blow up and knock down large structures that may be made up of concrete, steel, or even wood. Since demolishing is a dangerous task and chances of construction accidents are very high, these professionals have to practice proper precautions. They need to follow best practices and regulations while performing their jobs, without which it may prove to be dangerous. There are also several rules that they need to follow in order to be safe while working on such dangerous projects.
Some Simple Yet Effective Safety Practices
It is true that demolition contractors operate under various safety conditions with proper and detailed planning. However, there are several smaller operators who are not always sure about safe demolition operations. Thus, here are some simple ways to improve safety practices in your own demolition company from house demolition Melbourne BISON.
Start Off With A Proper Engineered Plan: Even before you start off with a demolition project, it will be a good idea to have a proper engineered demolition plan drawn up. With the help of this detailed guidance document, all the respective project stakeholders will know about the procedure to be used while demolishing a structure. It will be a better approach as opposed to a sample slab demolition plan. This plan can also include the type of demolition equipment to be used in the process and the order of each phase of the entire project. It will also mention the type of tools to be used to bring down a structure.
Carry out A Proper Job Safety Analysis: Once the engineered plan is properly completed, the next step involves carrying out a proper safety analysis. Although the engineered plan will point out the pattern of the entire demolition process, the job safety analysis will tell you whether there are any other physical or health problems that may be associated with that specific task. These may include exposure to various harmful metals such as asbestos, silica or lead, and risks of falls.
Use of The Right Tools: It is needless to say that ever demolition professional should have a couple of demolition hand tools in his kitty. There are several tasks in a demolition process that can easily be handled with the help of such hand tools. Take the example of the sledgehammer. It packs in enough punch to demolish various types of structures, including those that are made up of concrete. It is important for you to remember that the use of the right sort of demolition tools happens to be a part of proper safety practices.
It is quite obvious to understand that any type of demolition work can prove to be rather dangerous. However, there are ways for contractors to work in this field without sustaining any injuries if they opt for the right sort of tools and also practice proper caution while working.
You may also like: Company Safe Practices for Building Inspection Sydney & NSW