Click here to get this post in PDF
The Covid-19 pandemic continues to limit physical interactions both in the corporate world and in social gatherings. People are still looking for other means to stay in touch, one of them being video conferencing.  All you need is a stable internet connection and powered devices, and you can talk to anyone across the world. 
It doesn't seem that the new culture of video calls will fade off even after the pandemic.
Telecommunication companies continue to invent new ways that make video conferencing more fun. Innovations like artificial intelligence and gamification in video conferencing are some of the best features improving the service in 2021. 
It requires the best technical team to understand true video conferencing definition. Not to worry though, below are the different roles video conferencing plays in 2021 in making communication easier and better.
Flexible Means of Communication
1. Breaks Distance Barriers
One of the best things about video conferencing is that you can host many people in one session without being in the same room. It is safe now because of the pandemic and gives room to anyone interested in being present but limited by distance. 
Different companies continue to embrace video conferences at trade fairs and exhibitions. Irrespective of their customer's location, they can join the video call and interact with various parties. 
2. Breaks Language Barriers
Some video conferencing software incorporates artificial intelligence to interpret different languages on the platform. So, irrespective of the language barriers across the world, all parties can communicate effectively. Also, if you are hosting an event, you do not have to worry about space. Depending on the video conferencing software your technician uses, you can host any number of people.
3. Breaks Time Barriers
Video conferencing is also one of the fastest means of communication. Whether you are video calling your friend or at a corporate meeting, both parties get feedback almost instantly. The ability to get feedback from the other party like a physical meeting is a deal-breaker. For instance, if it's a negotiation of a business deal or a couple having a long-distance relationship, both parties can judge each other's reactions to the video's appearance.
Promotes Efficiency and Productivity
With many companies embracing working remotely in 2021, there is a need to maintain efficiency and productivity. As hard as some people would think it is, it's not. Having the right means of communication, one that unites a company's employees, is crucial. Managers just need to set a flexible time for video conferences with their employees. It makes coordination easy regardless of the number of employees in the company. 
Departmental heads can also create meetings of their smaller groups and ensure close follow-ups on video calls. Also, incorporating features like gamification to reward employees in video conferences is essential. Various video platforms have such options, which motivate employees just like in physical meetings. Also, if employees need to confirm anything among themselves, they can make a video call and get instant feedback. Gone are the days when the only means of communication was email, and it would take days to get feedback. For instance, if one employee needs help with a client, they can hold a video call with their manager and get the answers they need. It's a win-win situation for both the employee and the customer. With such measures in place, the company does not lose its customers because it adapts to working remotely.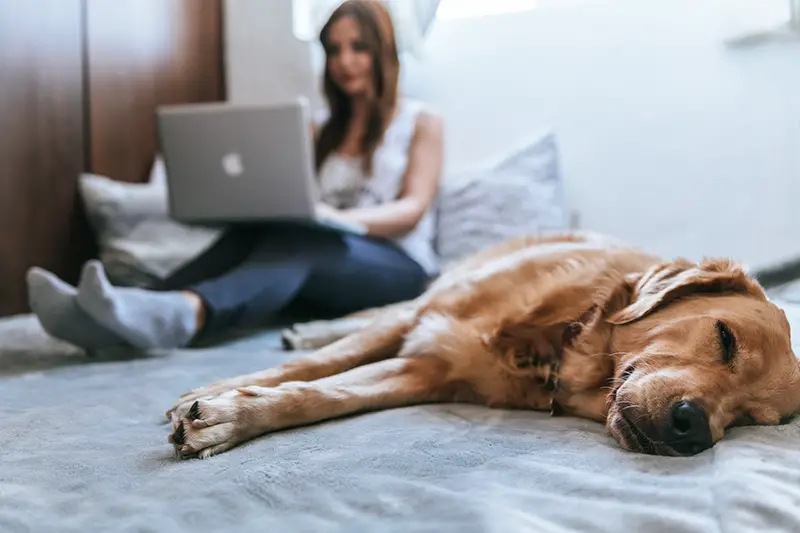 Reduces Cost
Renting an entire block of office space can be challenging, especially for small businesses. Even for big businesses, getting an affordable option for the physical office could help reduce the cost. In 2021, with most companies embracing working from home, the focus is on reducing the high costs of big spaces. Such companies can use video conferencing to keep a stable channel of communication. 
Employees continue to feel a part of a community, which motivates them to continue working hard. It is not just a win for the company but for employees too. Money employees would spend on transport to work, goes to other activities. 
Video calls also reduce costs for clients. For instance, if a client used to visit the office before, they have an option to hold a video call. It helps save on transport and probably accommodation fees which the client would have spent. Therefore, clients can hold video conferences in the comfort of their homes and save both time and money. 
Conclusion
Technology keeps making life easier. However, to enjoy these benefits, you must be willing to change. The current pandemic might have distracted the norm of doing things either at the workplace or socially, but it has presented a cheaper means of communication. 
So, whether you are running a company or just a social squad, holding video conferencing is a flexible means of communication. Apart from being a safe means in a pandemic, it will save you and others time and money. Also, if you are a manager and looking for a way to cut costs, you can consider working remotely and incorporating video conferencing for your meetings.
References
https://www.forbes.com/sites/insights-zoom/2017/10/30/5-reasons-why-your-company-needs-to-embrace-video-conferencing-now/?sh=559bb13447c4
https://www.consumerreports.org/video-conferencing-services/guide-to-videoconference-services/
You may also like: Seven Basics to Video Conferencing In Business: 7 Things to Note