Click here to get this post in PDF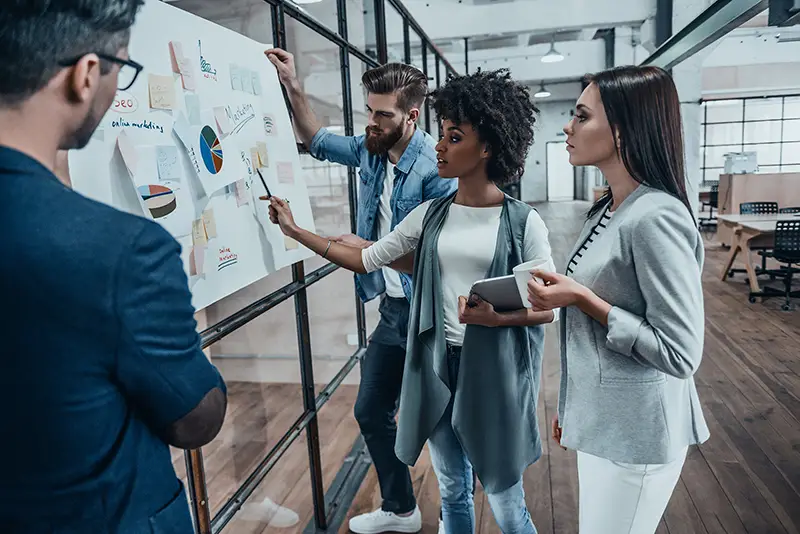 When in need of funding, developing a business plan is critical. A business plan is required by all kinds of investors, including venture capitalists, because it allows them to see the potential of your idea. With a business plan, funders can see whether or not a business concept is worth the investment. Drafting one will help you plan your business operations and assist you in obtaining funding. The primary role of a business plan is to show the profitability potential of your business idea, so you must emphasize how your product or service can generate revenue. Therefore, your business plan should include your product description, costs, revenue forecasts, and an Investment request, among other issues.
Product Description
Funders need to know the service or product you intend to introduce into the market, and a business plan is there to present your idea. In order for a venture capitalist to invest in a business, your product or service should meet a need or close a gap in the market for it to be profitable. Therefore, you need to prove to investors that you have a unique product or service with a market. Keep in mind that investors are drawn to unique products with a competitive advantage. A business plan is there to show whether or not your business idea will be lucrative. You can present your value proposition and elaborate on how you intend to sell your product or service in your business plan. In addition, funders will need to see a market overview to determine if there is a market for your product or service. 
Costs
Another important element that venture capitalists want to see in a business plan are the costs of setting up and running your business. These costs include your start-up costs, research costs, insurance, production costs, and other relevant operating costs. Investors will need to understand how much it will cost you to set up your business and operate it. Costs covering a period of about 5 years from inception should be included in your business plan. Always remember that these costs should be neither overstated nor understated if you want to increase your chances of getting capital. 
For a business that is operating already and in need of additional funding, you may need to provide operating costs dating back 3 years or so. Costs show an investor if your business is capable of operating efficiently. That way, it is easier for them to see if you will be able to pay back the funds. 
Projections
You need to prove to investors that your business idea can generate profit through your projections to get the funding. Showing future projections is another purpose your business plan serves. It is critical that you know your numbers and show venture capitalists that your business has the potential to generate high returns. Investors look for growth potential, which is based on realistic forecasts. A business plan must include costs and revenue projections for funders to determine whether it is feasible or not. You should make use of product testing results, past data, and any market data to determine future revenue and costs. Budgets, cash flows, and profit forecasts help venture capitalists assess whether or not your business idea is lucrative. The period in which you anticipate making losses, break even and begin to make profits should also be included in your business plan. Your financial projections should not be overstated otherwise, venture capitalists will not take you seriously. 
Background
The business plan provides information about the directors, founders or managers of the business. This is important because investors need to know about your background and experience in order to determine whether you are fit for the job. It would be risky for a venture capitalist to fund you with little or no information about you, even though you may have a great idea. Your business plan should include your background information and that of your management team. This should include your skills and experience. That way, your potential investor can have confidence in your abilities. Take note that investors are on the lookout for experienced people with a good track record. 
Investment Request
Lastly, the venture capitalist wants to know what they will get from your business in terms of ownership and control. This is included in the Investment Request. The investment request should be added to your business plan. It should clearly provide information about how the venture capitalist will benefit from the project if they decide to invest in you. An investment request must also include your action plans as well as any other suggestions that you may have. This is where you add information about the current stage of your business, whether it is an existing business, if you have already launched the business or if your business is a fresh start-up. This proposal must include the amount of money you seek from the venture capitalist as well as your capital injection if any. Similarly, you should not overestimate or underestimate your business valuation with costs and projections. Many start-ups fail to get funding because of that. It is important to know what you are willing to offer the venture capitalist in terms of business ownership.
When presenting your business plan to a venture capitalist or venture capital firm, ensure that you have customized it accordingly. You must understand that different kind of investors lookout for specific pointers in a business plan. Venture capitalists tend to emphasize issues relating to the market size of your product and issues related to finance. Therefore, you should focus on those areas when presenting your business idea to them. In addition, product characteristics are crucial when presenting your business plan to venture capitalists. Consider doing a bit of research when writing your business plan so that you can focus on the core attributes that Venture Capitalists look out for to increase your chances for investment.
You may also like: 5 Steps To A Successful Integrated Business Planning (IBP)
Image source: Shutterstock.com