Click here to get this post in PDF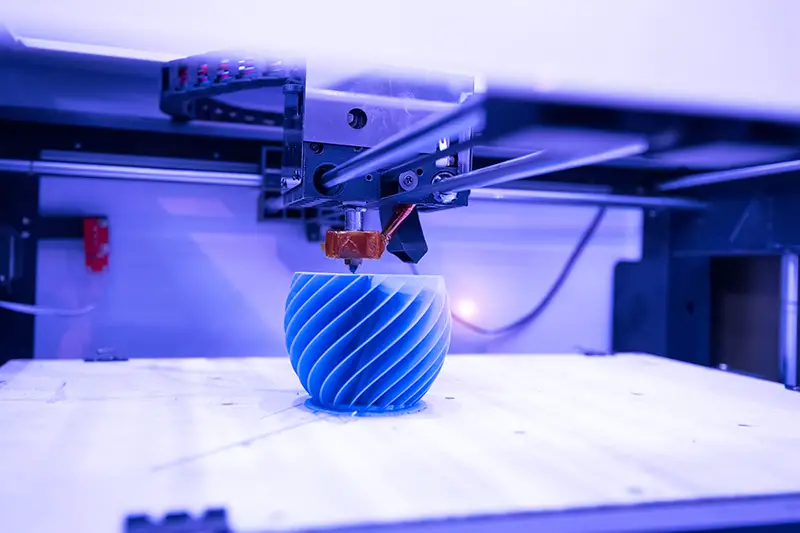 A resin 3D printer works by holding a vat of photosensitive liquid resin. The resin is exposed to UV LED light beams that harden the resin into plastic. By applying UV light layer-by-layer, it is possible to create very fine detail as the object is printed. The technology is called SLA or Stereolithography, and the best resin 3D printer can create details at as little as 0.01mm layer height.
How Does a Vat of Liquid Create a Solid?
When the process is described, you think of a vat of paint, heated to create a big plastic lump, but it is not really like that at all. When the UV light hits the liquid resin, it hardens the bit that the light touches, but all the other parts remain liquid.
Have you ever tried to make your own toffee using treacle? How the treacle heats up from a liquid to a solid? Imagine dipping a soldering iron or wood scoring iron into your treacle. The part you touch would go super hard, and you could pull out that piece and throw it around. That is closer to how 3D resin printing works.
Imagine a layer of liquid polymer, and then a UV laser runs across it. The UV laser draws a line drawing of a coin. You reach into the liquid, and you pull out a plastic drawing of a round object that looks a little like a coin. The UV light has hardened the resin into that two dimensional drawing of the coin. Now, imagine the 3D printer creates a coin, but instead of stopping there, it uses the liquid to draw a coin on top of the coin, and then again, and then again, until you have a stack of plastic coins. That is how 3D printing works with liquid resin and UV LED lights.
Why Does it Look Like a Silly Light Show?
In order to understand how 3D resin printing works, you may be tempted to look on YouTube, but the videos only show a vat of liquid with a few lights going off inside. Then at the end, out pops a plastic object. What happened?
Well, the lights you are seeing are strong UV lights being directed at very precise areas in the vat of resin. It is not like a torch where an entire area is lit up. The UV lights only expose tiny amounts of resin to very strong amounts of light. These create hard pieces of plastic, which are suspended where they sit because they are being held up by other pieces of plastic and by the weight of the remaining liquid resin.
As you look into the vat, it may look like murky resin with not much happening. But inside, layer after layer, and piece after piece of plastic is being built up into a shape. The great thing about how it creates shapes is that it can create fine details and very delicate designs without fear of collapsing under its own weight.
What is That Bar Thing That Moves Over The Vat of Resin?
Some people say it looks like the light bar thing that runs over photocopiers when they are copying something. Some people believe this is the printer building a layer, but that is only partially true. It is the UV lights that are building the object. The bar you see is called a coater bar, and it pulls new resin over the layer. This is needed if you want to build your object up to a height. Most of the confusion over how these printers work is born from the fact that it is hard to see what the machines are doing when they are actually printing the object. But, once you understand underlying concepts of what is happening, it is both impressive and pretty easy to understand.
You may also like: What Materials Does 3D Printing Use?