Click here to get this post in PDF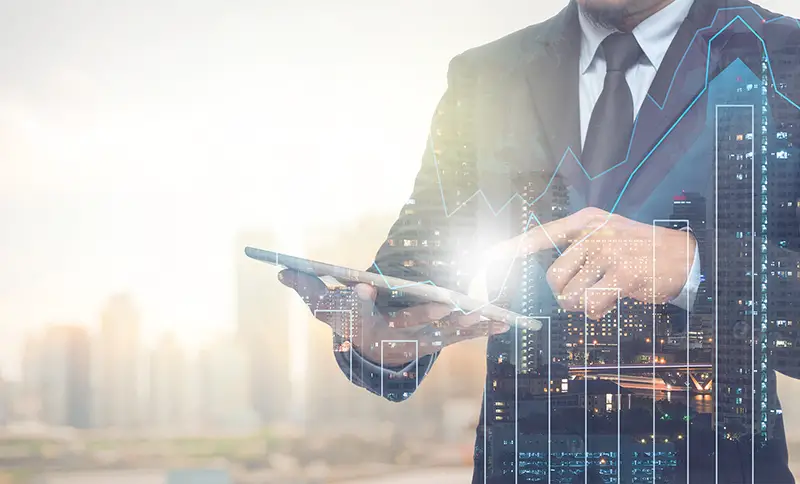 It has been reported that the Reserve Bank of Zimbabwe has ignored concerns highlighted in a document released by the Confederation of Zimbabwe Industries on April 22. Foreign exchange auctions should be suspended and foreign currency accounts raided by the RBZ, according to the CZI. 
However, on April 23, the RBZ issued a statement denying the CZI's assertions and urging the public to ignore them. It was an urgent engagement document on the country's currency condition that the Confederation of Zimbabwe Industries (CZI) released on April 22, 2022. As a result of this report, the foreign exchange auction system should be suspended, as well as claims that a mono-currency system is in existence and unsubstantiated allusions to a bank run. 
Members of Zimbabwe's Reserve Bank (the Bank) want to make clear that the CZI paper's contents are the result of rumors and not based on facts. Because of this, the CZI document and its contents and depiction of the country's economic stability are unjustified. CZI published the article without contacting it to verify the validity of rumors that triggered its publication, which the Bank likewise observed with grave concern. As a result, CZI has left a bad taste in the mouths of investors, leading to market volatility and inflation. The Bank is always available for discussion and conversation with stakeholders, including CZI, to promote industrial and economic interests and prevent market turbulence. That's why, the Bank recommends to ignore CZI paper's contents.
How Forex regulations Work In Zimbabwe
Forex trading is becoming quite popular in the regions of Sub-Saharan Africa and southern Africa. Global trade is powered by the Forex market. There is a constant exchange of currencies between businesses, governments, and financial institutions on the market, which is used for export and import, managing currency fluctuations, and trading internationally. 
However, retail forex traders only account for around 5.5% of total currency exchange transactions. Nigeria and South Africa are Africa's two biggest forex markets, but several other nations, including Kenya, Zimbabwe, and Angola, are also seeing a tremendous upsurge. For this reason, there are many people who use trading platform accounts like XM ultra low standard account, in order to get the most out of their trading. It should be noted that these platforms are a significant part of FX trading, as it allows customers to use several charts and tools to predict future price changes. 
According to Forex Brokers SA "More than half a million active merchants in Nigeria and South Africa, as well as 75,000 in Kenya and 45,000 in Zimbabwe, make up this group. Exchange control rules in every nation are used to regulate the foreign currency supply, the balance of payments, and inflation. Anyone who wishes to buy or sell foreign currency must do so through an authorized dealer, according to the financial authority. Only authorized institutions and commercial banks can conduct currency exchange business with the general public.
The Zimbabwean Dollar is the only legal currency in Zimbabwe, according to SI 142/19. SI 212/19 and 213/19 civil penalties will be issued if someone is proven to be engaged in charging or acquiring foreign money. 
There must be no transactions in foreign currency that are not conducted via an authorized dealer. SI 212/20 prohibits the use of foreign currency in domestic transactions. Legislation signed into law on January 212/2019, forbids anybody from exchanging any kind of foreign cash to or from a local transaction.
Risks Forex Traders Need To Consider
Retail investors in Zimbabwe should exercise care and adhere strictly to the guidelines set out by the Zimbabwean Central Bank because of the country's unstable economy and currency limitations. Online FX trading is not subject to any specific restrictions. It's illegal for people to conduct foreign currency transactions directly without going via an Authorized Dealer, although the RBZ's laws do apply to them. 
The holding of foreign cash for more than 30 days is also subject to limitations. Before trading, traders must be aware of these regulations to avoid breaking any of the established guidelines for the foreign exchange market. Zimbabwe does not have any licensed forex brokers. Stay clear from anybody who claims to be a nationally regulated broker. 
Some investors, on the other hand, use internationally licensed online brokers to conduct forex trading (which might be illegal and in contravention of the above forex rules). Learn about current forex rules and regulations, and make sure you disclose currency transactions within 30 days to avoid fines. There are several Tier I and Tier II regulating authorities, such as the Financial Conduct Authority, that may help reduce the danger of dealing with a rogue.
You may also like: How Forex Expert Advisors Has Changed the Forex World for the Better?
Image source: Shutterstock.com