Click here to get this post in PDF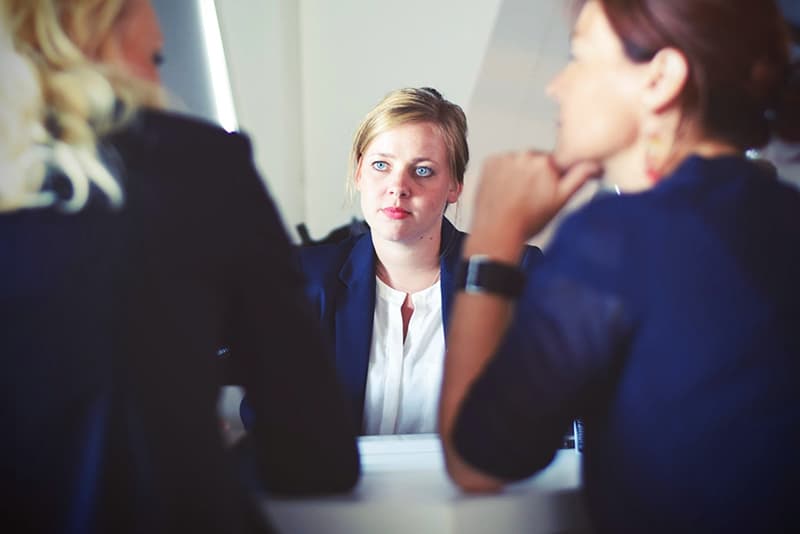 There are different types of employment and business concepts that are getting used by employers to strengthen their recruitment drives. Every business wishes to have the best candidates in their business. Since that is the case fresh sets of advancements are swiftly taking place in recruitment programs. Have you ever made use of the method of assessment centre? 
If you want to introduce a concept to strengthen your employment program then you must go for recruitment and assessment centre. Such a centre would definitely ensure that you get the best out of your recruitment drive. After all, when a centre can help you in evaluating and analysing your candidates effectively and organized manner, why to look for anything else?
Utmost Accuracy
An assessment centre caters you the core benefit of accuracy; it is specifically when compared to the methods that get used in standard recruitment processes. With a general interview, there is a real risk of applying different measures to the assessment of the candidates- interviewer bias, the 'halo' impact, the replica effect, and even that of the differing subjective opinions of diverse interviewers for different days. However, in the realm of an assessment centre, it allows a far greater level of objectivity to get applied to the procedure, thanks to a broad, flexible and severe array of assessment opportunities and practices.
Seeing the performance in action
At an assessment centre, the employers or the recruiters can easily witness how a candidate performs and acts in a real-life situation. These situations can be like a simulated business exercise, rather than simply depending on their own self-assessment during the time of interview. They also make it convenient to measure and compare candidates who could seem to be of equal calibre and quality on paper but may fare absolutely differently in a 'real world' condition. Of course, there can be candidates that you come across who have same degrees, added certifications and so on. Here, only a physical exercise or performance can determine who stays and who leaves!
Moreover, you know such types of assessment centres also permit the employers to simulate diverse types of scenarios characteristic to the role and find out how the applicants fare. For example, the group or a gang of candidates might be needed to work together on a posed business issue to see which roles they take inside a team, how they do the interaction, influence, get into communication, negotiate, solve the problem and work effectively with others. Of course, when you see it all, you can know about the calibre of the candidates in terms of working with other candidates.
Furthermore, for your information, there are generally tests involved as well to measure the expertise and literacy as well as technical knowledge and skills for a role. An IT role could concentrate on particular technical skills, but it could even include a creativity exercise to throw candidates a bit of a googly or curveball and find out how they perform under pressure. When you see how candidates use their intelligence and quickness to deal with an instant problem or alteration, you can know if they can be a fit of the job role you have in your business or not.
The aspect of Employer branding
It is important to know that these assessment centres even have the advantage of endorsing the employer brand. The candidates who came to an assessment centre and find that it actually reflect and showcase both the role and the organisation get typically impressed by the recruiting company and maintain that optimistic impression, even if they fail to get the job.  Such a thing gives the employer a real chance to form up a positive impression in all the high-quality applicants that attend, and possibly build up an engaged group of possible future recruits.
Advantages related to cost
Despite the apparent higher cost of an assessment centre, such as that of accommodation hire, meals, equipment and staff assessor time, such an approach is mostly more cost-effective when you compare it to a disparate and long-lasting recruitment process. Moreover, perhaps it is, more importantly, the high business price of poor recruitment decisions and mistakes. Certainly, since a centre is organizing to measure the calibre, skills and knowledge of the candidates, it aces at this task. It ensures that the candidates that the business picks are good, refined and absolutely professional in their tasks.
Of course, since the centre would assess the candidates in all the areas from their decision making, presentation, confidence, problem-solving approach to personality, group work and so on; it works wonders. There is hardly any scope of leaving any area of the candidate getting skipped.  Once the candidates go through these procedures, they get measured in the most powerful manner. You would be sure that you are taking the candidates aboard who deserve and would be an asset for your business. Otherwise, in the absence of assessment centre, you end up measuring only the partial calibre, personality and knowledge of the candidates. What is the point if after such a procedure you end up realising that you recruited a wrong candidate? It would be so much wastage of time, money, efforts and resources.
You get fairness
A good assessment centre is vital because it is fair. It foils the employer's equality and variety agenda and helps to make sure that the right candidate or candidates get selected on the basis of true merit. With an assessment centre, the measurement proof and evaluation are detailed, normalised against that of the broad curve of applicants, and recorded.  Certainly, it is a lot more powerful than with a single interview, wherein notes could be somewhat subjective.  By the end of the assessment centre procedures, both the employers and the candidates are satisfied with whatever happens because everything gets done in the daylight, in other words, in front of everyone!
You may also like: Essential Tips for Recruiting the Perfect Team
Conclusion
Thus, you can make the best recruitments once you start using an assessment centre for your recruitment programs.
Image source: Pexels