Click here to get this post in PDF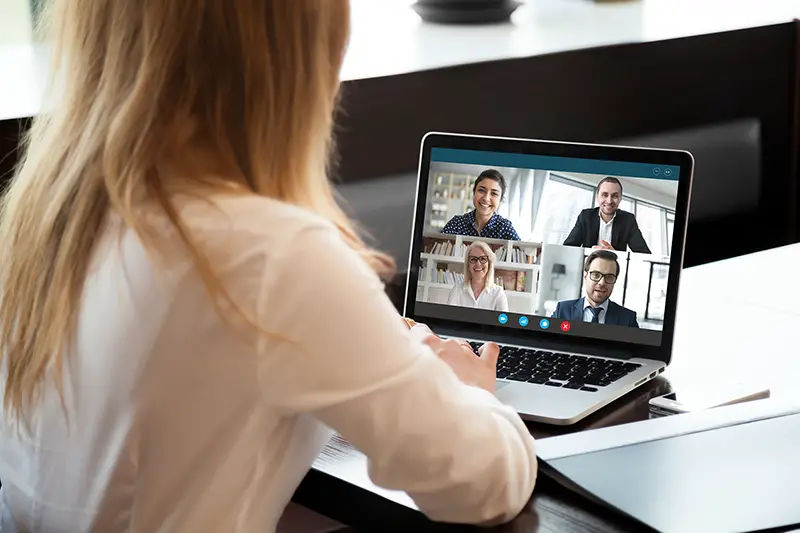 You are a software as a service company, and you need a whole new team of developers to accelerate new software development. You are determined to work with remote staff on this new project, but you need to decide whether or not to hire remote staff through a remote work staffing agency or build a new team in-house.
These are the reasons you might consider working with a remote staff augmentation agency.
1. Forgo the burden of recruitment and hiring.
You have a human resources department with a highly trained HR coordinator. What could be so 'burdensome' about recruiting and hiring talent?
It's not so much the recruitment process but the dearth of warm bodies to fill vacant positions that is the issue. There is an IT talent shortage worldwide.
In the United States, in 2020, there were 1.4 million computer science jobs and only 400,000 CS graduates. There can be USD 162 billion in unrealised output if the current talent shortage continues to grow at its current pace.
According to a Korn Ferry report, there could be more than 85 million jobs unfilled by 2030 because there might be an insufficient number of skilled people to take them. This could mean USD 8.5 trillion in unrealised revenues.
Therefore, recruiting and hiring highly skilled tech talent to fill software development roles can be challenging in the current landscape marred by an oversupply of tech jobs and a scarcity of qualified tech talent. However, you can ease this burden by hiring your remote staff through a remote tech staffing agency.
2. Enjoy flexibility with accountability.
So, here's the thing. Right now, you might need seven new developers to accelerate a project. What happens after your project is done? Of course, you can put your employees to work on a new project. However, what if you have no new projects in the pipeline or at least none that require your new hires' particular skill sets?
While you may not want to lose such hard-won talent (you found and signed them despite the global talent shortage), it doesn't make economic sense to keep them on the roster, paying them their salaries and benefits when they have nothing left to do or accomplish. Hence, you let them go, and in the process, you lose all the time, money, and resources you spent finding, hiring, onboarding, and training them.
A few months after that, you have another project that requires you to put together a new team of developers. By this time, the developers you let go have all found new positions and are unwilling to come back. Thus, you have no choice but to go back to square one — spending all that time, effort and resources to recruit and hire talent amidst the current global talent shortage.
Alternatively, you can also hire freelancers. They will let you scale up your operations quickly. You also won't have to waste your resources on onboarding and benefits because freelancers are not employees. Once the project is done, you can let your freelancers go with no drawn-out processes and no hard feelings. That covers your need for flexibility.
The problem with this model is accountability. Freelancers could simply walk out on your project. They can be unreliable, and you'll learn that fact only when the project is supposed to be done and no output is forthcoming.
Hiring your remote staff via a remote staffing agency ensures flexibility and accountability. When you work with a remote staffing partner, you can have as big or as small a developer team as you need. Once your project is over, you end your agreement with your remote staffing partner and quickly scale down your operations. If you need more remote staff later on, you can work with the agency again.
Additionally, when you work with a remote work staffing company, it is the remote staffing agency's responsibility to enforce systems that will ensure your remote staff is making progress. It is the remote staffing agency that is accountable to you for your remote staff's performance.
3. Save on onboarding costs.
When you hire new in-house employees, you will need to onboard them. Onboarding ensures your new employees can familiarise themselves with your systems, processes, tools, the work they must do, and the role they must fulfil in your company.
Onboarding can be an expensive process. Onboarding costs include:
The time HR will spend orienting a new hire
The time IT managers will spend training the new employee
The equipment and resources used in training
The equipment and software the new employee needs to do his job
When you partner with a remote staffing agency, you don't have to deal with onboarding and associated costs. It is the remote staffing agency's responsibility to onboard (train and orient) your new remote employees and ensure they can be seamlessly integrated with your in-house team.
4. Manage your remote staff effectively.
Companies like Staffaro provide remote employees with the infrastructure, systems and processes these employees need to ensure they can do their work effectively, albeit remotely.
You will need to provide work tracking, password management, project management, file sharing, and communication tools. Aside from that, you will also need to actively monitor your employees to see what they are working on. This will help enforce a culture of accountability.
Therefore, managing remote workers and procuring all the necessary tools eat up valuable time and resources.
If you work with a remote staffing partner, you won't have to invest in these tools and micromanage your remote staff. The remote staffing agency will provide the tools and manage your staff on your behalf. Project management is all you will need to provide, and you will have to do it anyway, even if you hire in-house employees or outsourced freelancers.
You Win With Remote Staffing
When you have a new project that requires remote staffing — perhaps you're creating a retail store analytics software or expanding your AI-driven hotel booking app — you have to choose wisely. Will you build an in-house team or work with a remote staffing agency?
If you decide to augment your staff through a remote staffing agency, you can forgo the burden of hiring and recruiting talent, enjoy the flexibility to scale as needed without losing accountability, save on onboarding costs, and manage your remote staff effectively.
You may also like: Should Your Company Consider Remote Workers?
Image source: Shutterstock.com