Click here to get this post in PDF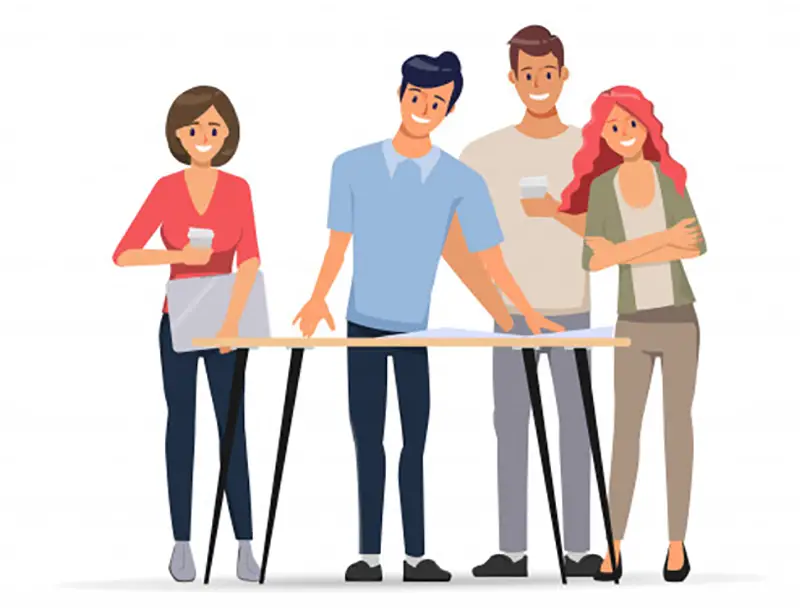 Most local companies have one common factor – whether they want one or not, they have a profile on business directories. They're one of the most common online sources for local businesses. They gather information to create databases of as many local companies as possible from specific information suppliers. 
These profiles will be defined by the company's services. This way the consumer can leave small business feedback. The other consumers will use it to decide whether they'd like to select that particular company or their rivals for commodities.
For example, It's 2 am now. A few hours out, you've been studying for the test and skipping meals. You're going to need to feed and power up. You want to explore other options this time instead of going downstairs to the sandwich shop. What are you now doing?
In the early 1990s, the only alternative was to go to that voluminous and obsolete Yellow Pages book in the hope of finding a choice eatery. But you might end up finding none. Then you'd either go to order the food you've eaten 100+ times or go back and study, feeling miserable. Since the birth of such business platforms, things have significantly altered.
QRG Tech is one of the latest directories. The way their feedback mechanism works is one of the most difficult aspects about them. They've a particular algorithm for processing feedback, unlike most of the other business websites and social networking sites that allow clients to review local companies. 
Moving on, QRG Tech is a common sight for today's local businesses. This is not only a review website but yet another shop that offers customers a full range of services across strategic extensions. That too from top to bottom. Here are the 5 Reasons Why QRG Tech is better than other directories. 
Huge Coverage
Customers are expecting to see impressions of several local companies. Not only do they seek knowledge from their hometowns, but also from the places to which they visit. They are building up a huge network of companies and sites. This directory aims to eliminate weak points on its portal and optimize customer knowledge.
Honest and Authentic Reviews
Equally significant is the ability of customers to receive credible, informative, and plentiful feedback from people from different backgrounds. They want feedback, not boring statistics, that are personal and vibrant. With its broad framework, they get such a task done that any user can post feedback with different insights. 
On the other hand, they also forbid company owners from demanding favorable feedback from clients. This helps to protect the network's honesty and accountability.
The One-stop Shop for Customers
This is not only a rating site but a one-stop spot that provides customers with a diverse range of resources. They provide information across systemic extensions from the upstream to the downstream (knowledge and feedback-seeking) (availing services and purchasing).
Online booking and long waiting lists and product quote requests have been integrated by them into its website. They have made themselves to be the go-to place to a considerable degree for customers who hope to make their "personal" life simpler, more comfortable, and enjoyable. And it has successfully improved customer adhesiveness and decreased chances for multi-homing by allowing a wide variety of items & services to access to clients.
Traffic to Generate Higher Revenue
Business owners are encouraged to support their existence on this platform. They are introduced to a large consumer base by the website, all of which are bent on purchasing while using it. Also, QRG Tech's reviews can greatly increase the list and profit margins of a company. The higher the rating on the platform, the more revenue a company will get.
Because of the financial results impact this directory can provide, many small businesses choose to pay them an advertising and marketing fee. This way they achieve their goal of being shown on the site.
Quick and Simple
Moving on, it's quick to list your company onQRG Tech and generally requires a few easy actions. They are one of the well-known local system integrators for the USA, UK, and other nations that have been working online for many years. Via Search On google, Social Networking Ads, and through other digital marketing, they will boost you locally.
Conclusion
Finally, they succeeded in building a feedback loop and benefiting from an increasing network effect through the active participation of both potential customers and business holders. As the review database builds, more clients go to this site as their reliable source for a local experience in the business.
READ ALSO: 10 ways to improve your Local SEO
Every business, big like Burger King or small like craft beers, offline or online, wants to be promoted one way or another to gain market share. All of the companies want to be etched into the customers' minds and have their own brand identity. They want to be remembered and recalled by their customers and be part of their lives. Such aspects can either be achieved by direct promotional activities like advertising, social media ads or indirect advertising by corporate gifting or business stationery.