Click here to get this post in PDF
You may consider buying from a wholesale candy distributor if you want to purchase candy in bulk. Wholesale candy distributors specialize in different kinds of sweets and can offer special deals to their customers.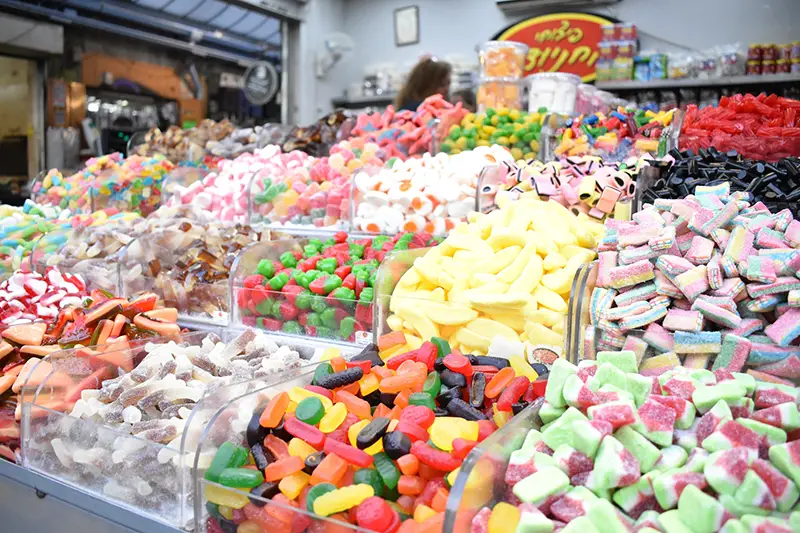 Cost Savings
Buying candy from a wholesale candy distributor has a lot of benefits. Not only do you save money, but you also ensure a vast inventory that will satisfy your customers' tastes. You can find a variety of candies from various manufacturers, ranging from mints to bubble gum. You can even find manufacturers specializing in specific candies, like bubble gum or milk candies.
Purchasing bulk candy also allows you to save money on shipping. Bulk candy has a high cost-to-weight ratio, so shipping can quickly eat up to 20% of the product cost. On the other hand, shipping small candy orders can be costly since the shipping cost can be as high as 100% of the total cost.
While choosing a wholesale candy distributor, it's essential to check whether the wholesaler is reliable and secure. You should also look for an online candy store with a secure payment gateway. Some wholesalers even offer dropshipping services. Dropshipping can be very profitable if you choose the right products to sell and market your store effectively.
Profitability
When buying bulk candy, one must keep several things in mind:
Candy comes in a variety of different flavors and costs. For example, a box of chocolates might cost $1, but a box of gummy bears may cost $5.
Shipping costs vary based on weight.
Bulk candy is expensive to ship, as shipping costs are about 20 percent of the product's cost.
For small orders, the shipping costs can be as much as 100 percent.
Another benefit of purchasing candy from a wholesale candy distributor is that it saves start-up costs. You won't need to set up a warehouse and hire shipping staff. This method is exceptionally profitable, but you must take extra care to research your products and market your store effectively.  
Once you've secured enough cash for the wholesale candy you need, you can start looking for a location to keep the stock. While you might want to start small, you can continually expand as your business grows.
Licensing Requirements
You may need a seller's permit from your city or county to open a wholesale candy business. Some states also require a sales and use tax permit. You may need to pay a fee for this, depending on the type of business you're running. In addition, you'll need a county health department permit. This will cost about $25, depending on the size and equipment of your candy store. You'll also have to get an employer identification number from your state. You may also need a fictitious name certificate.
While this may seem a minimal requirement, most businesses must have a license to operate in their state. In addition, you'll need a sales tax ID (SIN) if you sell wholesale candy. This is necessary even if you only sell candy to consumers. You should also get a federal tax ID if you're running a business that sells candy and other products.
Buying in Bulk
Buying bulk from a wholesale candy supplier can save you money. For one, you won't have to pay to set up a warehouse or hire shipping staff, which can add up quickly. Secondly, you won't have to worry about managing inventory. Finally, you can dropship the candy from the wholesale candy distributor to your customers. However, you must ensure that the candy you order meets all health regulations and expiration dates. Buying in bulk from a wholesale candy supplier can help you make a profit. In addition to lower prices, you can also choose from a wide range of delicious flavors and products. This is a great option for online sellers who don't have enough time to invest in a full-scale business.
You may also like: How To Run A Successful Wholesale Distribution Business
Image source: Unsplash.com