Click here to get this post in PDF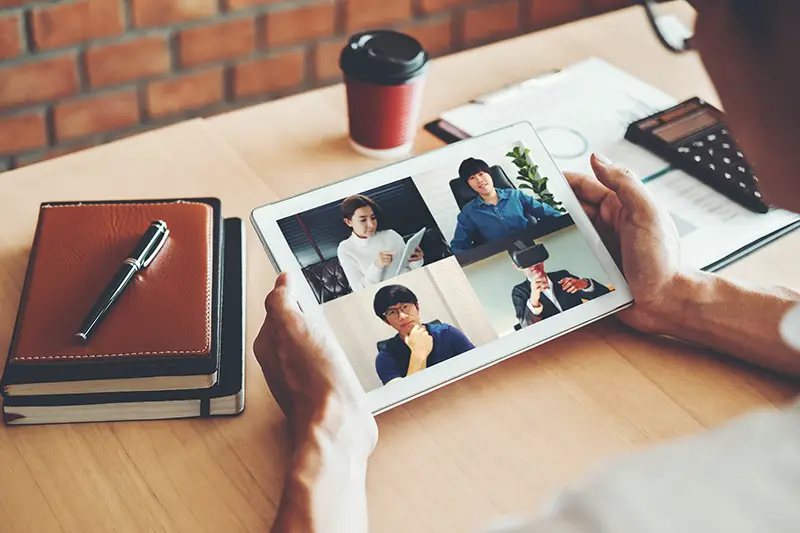 There has never been a time when having access to wireless communication devices is so important for various infrastructures. In business, sending and receiving information is vital for success. When in-person interaction isn't possible or necessary, reliable devices are crucial for connecting with others. When people can't communicate effectively, business comes to a standstill.   
One of the most effective communication devices to use is a conference room tablet. Tablets are portable, so while it's great for meetings, they don't have to stay in the conference room. It is an accessible and productive medium that can serve many purposes. Making sure that everyone can be on a unilateral platform of communication is a huge plus that can't be ignored. Besides that, conference room tablets can also provide businesses with other benefits, too. 
Increases Employee Engagement
There are studies that show that 67 percent of employees in the U.S. workforce are disengaged from their jobs. There could be multiple reasons as to why that is, but the main reasons appear to be rooted in employees' negative perceptions of the business environment, which include:
Lack of work purpose.
Unclear agendas.
Feelings of being threatened.
Feeling excluded.
As communication is a key component to fostering positive work relationships, using tablets can help ensure equal access to information for all employees. Tablets can help remove barriers that give everyone purpose while providing a clear definition of commercial descriptions and expectations.
Streamlines Organization
While a tablet can afford businesses the bonuses of wireless communication, it can also serve as an expedited way to send and receive documents. Whether you're sharing files with a large group or an individual, the need to wait for documents is considerably diminished. There's no need to deal with messy, disorganized paperwork or go hunting for misplaced files. Everything is at everyone's fingertips whenever they need it. 
Time Saver
Between the benefits of unilateral communication and the mass document-sharing potential that tablets can provide, you also receive the priceless bonus of saving time. The old saying that "time is money" persists because there is truth to it. Businesses that can incorporate time-saving practices and devices into their commercial ventures tend to be more successful. Time-saving can have multiple benefits for businesses, including:
Increasing productivity.
Allocates or reallocates saved time toward overlooked or underserved tasks.
Increases work focus (which, in turn, further increases productivity).
Conference room tablets can be a game-changing tool for any business — no matter where people are working.
You may also like: The Value Added By a Virtual Conference Platform
Image source: Shutterstock.com