Click here to get this post in PDF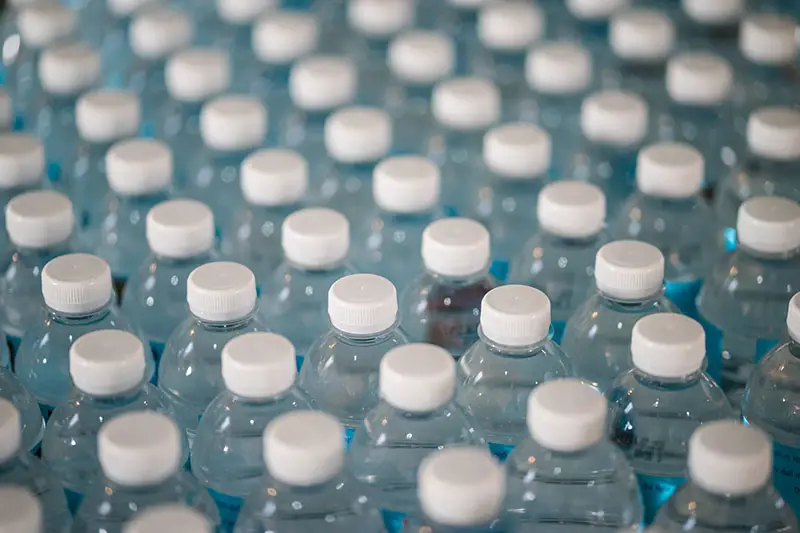 Many types of products such as food, electronics and even medical equipment all use plastic packaging. Thermoplastics, in particular, have become a popular choice for this. These are polymers that are softened under a certain temperature and made into a different shape.
There are a number of thermoplastics that can be used to package your product. The type used depends on the item and how it needs to be protected. For instance, if it is a food product, the packaging should keep it fresh and in a suitable condition for consumption. It should also be protected from damage and, if appropriate, the packaging and its contents need to be able to withstand high temperatures if, for example, it is placed in a microwave.
Take a look at this handy guide, which provides a run-down of the common types of thermoplastics used for packaging and their individual qualities. However, there are also generic characteristics apparent within a wide range of thermoplastic materials. Therefore, this makes them fantastic for packaging a number of items due to their excellent qualities.
Thermoplastics can be easily shaped
The process of making the packaging is known as 'thermoforming.' This is where a thermoplastic sheet is heated until it begins to soften. It is then placed in a mould where it forms a particular shape and sets when it cools. Finally, it is trimmed down appropriately. 
Therefore, the versatility of thermoplastics means they can be recast into almost any shape. This is particularly useful when it comes to medical equipment, which may have a lot of parts and could be in a complicated shape. Hence, it's important that the packaging will fit well. This also means there is no need for excess packaging which will, therefore, allow more products to be stored into shipping containers and decrease the amount of waste. 
They can be easily coloured using Masterbatch
There are two methods that are used to colour thermoplastics; raw pigments and masterbatch. The masterbatch supplier, Abbey MB, recommends using the latter method due to its cost-effectiveness and the fact that it can help to improve the properties of plastic packaging. It's also more sustainable as less of the product is required to reach the colour.
Colour masterbatch is a great choice for packaging due to the variety of colours that can be used, which can help it to look more appealing and stand out. The other form is additive masterbatch. This can also be handy because useful properties such as flame resistance can be added to the products packaging to preserve the contents and prevent it from damage. 
They are an eco-friendly choice 
Thermoplastic polymers such as PET (Polyethylene terephthalate) and HDPE (High Density Polyethylene) are easy to recycle. This is because, as BBC Science Focus Magazine explains, they soften when heated, which means they can not only be easily shaped, but also recycled. For instance, they gave the example of milk containers. These can be melted and reshaped into furniture. Therefore, using eco-friendly packaging materials for products is so important, especially when thinking about how to do your bit to protect the environment.
Conclusion
Hence, it is easy to see why so many companies opt for thermoplastics for their packaging. These are versatile, appealing, and eco-friendly compared to others that are on the market. 
You may also like: Your Guide to Chilled Food Packaging Solutions
Image source: Unsplash.com