Click here to get this post in PDF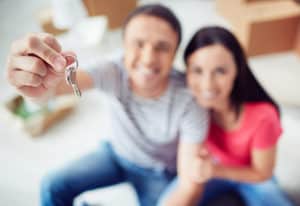 Among the different alternatives that people who want to start a business have, without doubt, the real estate industry is one of the best.
The real estate is a market that even in times of crisis is profitable (especially when one is aware of the real opportunities that allow acquiring properties with low investments).
The real estate segment is a market that presents a constant growth given the imminent population growth. There will always be more people and they will have to choose real estate of all kinds.
We have already heard from several entrepreneurs who have achieved success in business by investing in real estate.
Enter the real estate market is simple, and according to your capabilities and professional growth plans, there are different ways to take part:
As a Real Estate Agent:
They are the real estate agencies, either in the form of real estate franchises of some group, or the independent agents that are dedicated to the promotion, sale and rent of real estate. As a real estate agent, you will be promoting land, houses, buildings, apartments and industrial buildings.
You'll see yourself looking for different properties on offer, with hundreds of people looking to sell them, and looking for who buys them. In order to be a real estate agent, you must have an inherent talent to relate to people, have tolerance for frustration and have an excellent service attitude, or you could acquire a real estate franchise where in addition to giving you a directory with properties to offer, they give you detailed processes, training and support to carry out your transactions and obtain returns.
As an Investor:
When you have a good amount of capital, either in cash or in the form of a mortgageable property, you have the opportunity to obtain properties and improve their value to resell them or take advantage of inflation for the same purpose.
There are also investors looking for "bargains" or individuals willing to sell their real estate for less than normal amounts, looking for a quick return in cash.
To be a good investor, you must advise and meet an excellent real estate agent that supports you in selling your properties, and even in "hunting" attractive properties, and know a good architect who can make an appraisal of the properties you want to buy, in order to make an informed decision.
Sometimes you will also require that same architect to support you in the remodelling of properties to increase their value and improve the possibility of reselling them.
As a Developer:
This role requires having an investment potential that is usually greater than that of a common investor. The idea, in this case, is to acquire large plots, and hire surveyors to parcel it out, have an excellent lawyer to handle the paperwork and the necessary procedures to delimit smaller land, and resell said land.
As a Constructor:
Although in the latter case the business is more focused on construction, it also has a lot to do with the real estate market because its main clients are investors who require their services for the construction of houses, condominiums or offices for sale or rent. Its usefulness comes from the construction of low-cost housing units.
As an Internet Entrepreneur:
The real estate sector is not totally professionalized, for example, there are brokers that do not have a corporate email, precarious real estate websites and ignorance about management technologies.
In this sense, the Internet opens doors to disseminate information, do online marketing, report and manage results, and also analyze them, all represent needs of the sector that can be transformed into potential ventures.
Today's Internet user is a person with little time, so any idea that can reduce the time and optimize their efforts is a business opportunity.
Of all alternatives, definitely, the one that implies a lower risk and requires an initial investment is as a real estate agent. One can ensure a profitable and safe operation if one associates and acquires a quality real estate franchise that has excellent processes as well as allows its employees to mobilize the properties so that people can assign their property related tasks to your franchise.
You may also like: Everything You Need to Know about Starting a House Flipping Business