Click here to get this post in PDF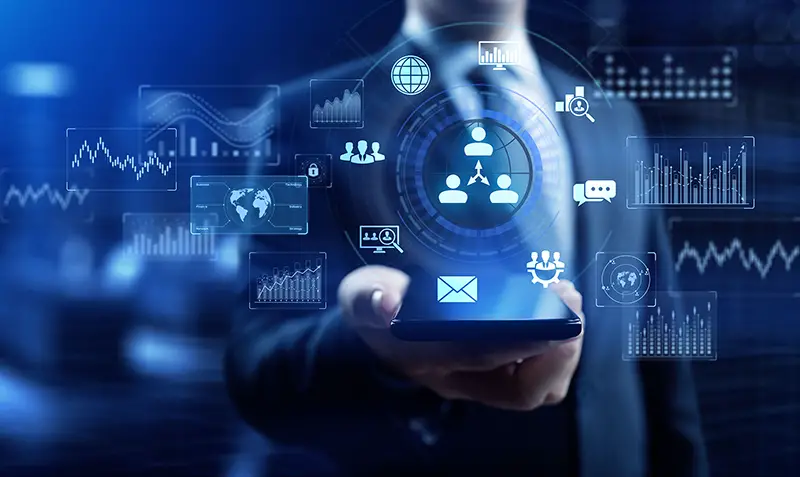 Product-led growth companies are growing like anything. With market giants like Canva, Datadog, Shopify, and hundreds of others, the PLG market shows great promise in the coming future. However, despite signing up hundreds of millions of users, many PLG companies struggle in one particular yet most important aspect of the business- sales conversion. Unlike sales-led growth companies that first sell access to their product or service, many PLG SaaS companies offer free or trial products to their users and charge for premium features. Unfortunately, 95% of the users do not switch to premium services, and hence these companies often panic and desperately look for solutions like PLG customer relationship management (CRM).
PLG CRM companies claim to improve sales conversion rates by blaming traditional CRMs as the culprit. But many Top PLG companies like Canva, Stripe, Datadog, and Gitlab prove these claims wrong as they still use Salesforce, a conventional CRM. Contrary to the claims of PLG CRM companies, traditional CRMs are not the problem. They are just the symptoms of deeper problems in the business. That means switching to a PLG customer-relation management app won't work. You need to find the underlying issues. Here are the real culprits behind poor sales conversions. 
Poor understanding of paying customer segment
PLG companies need to convert their free customers into paying ones, but they often fail to recognize the right prospects. The users exhibit clear purchase intent in sales-led growth, but that isn't the case with PLG. PLG companies need to observe the user behavior and determine the actions that indicate a possible conversion. Unfortunately, many PLG companies struggle to differentiate potential paying customers from others. So they end up wasting their resources by focusing their marketing efforts on the wrong segment. That means your existing CRM is doing just fine; all you need to do is determine the right indicators that point towards a possible sale to apply your marketing efforts in the right place.
Choosing a wrong Go-To-Market Channel
The right GTM strategy is essential to target the right audience and make sales to achieve profits. That's why it's evident to choose the right GTM channels to sell your PLG products. Unlike sales-led companies that empower sales teams, PLG teams need to empower their growth team instead of spending resources on sales and customer success teams. The growth team observes the user behavior and takes the proper actions when specific indicators are triggered. The team finds the proper GTM channels to increase the conversion rates. 
Instead of using the same cookie-cutter GTM strategies as SLG companies, PLG companies must try different GTM channels such as self-serve paywalls, expedited sales assistance, and high ticket enterprise sales. That way, PLG companies can break the sales plateau and achieve higher conversion rates.   
Poor Knowledge of user journey
PLG companies offer free or trial products to their customers and wait for them to buy premium services. It's challenging to determine when the user wants to switch to premium services. That's why it is crucial to understand the user journey so that you can target them at the right stage of their journey. The idea is to reach them when they are considering switching to premium. For example. A file-sharing software user shares image files in the free version but repeatedly tries to share PDF files which are only allowed in the premium version. That means the user is more likely to switch to premium as he has already made several attempts to use premium services. 
By identifying and improving these problem areas, PLG companies can ensure higher conversion rates without spending thousands of dollars and putting additional pressure on their staff to learn a new overrated PLG CRM.
You may also like: What is a Customer Data Platform? What is the difference between DMP and CRM?
Image source: Shutterstock.com