Click here to get this post in PDF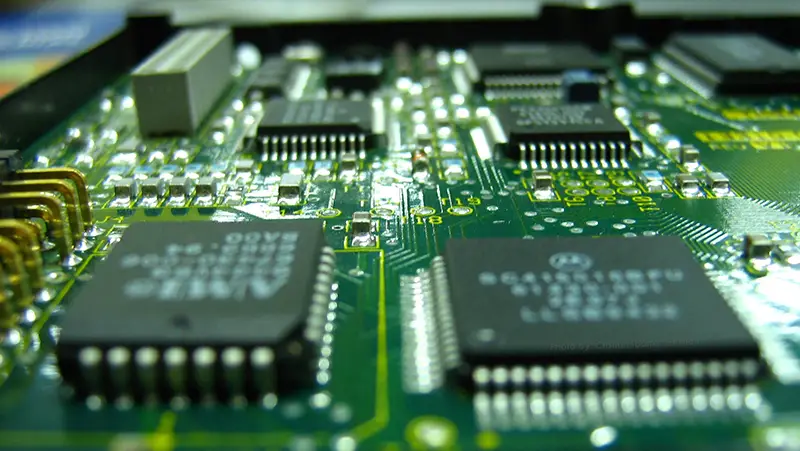 The operational amplifier is an essential building block for analog electronic integrated circuits due to their low cost and versatility during electronics board design. The process of finding a replacement part for a general purpose operational amplifier is quite simple, yet can also be time-consuming due to several factors. First, there is a general problem across semiconductor products that package information can be misleading. One manufacture, as described in original part datasheet, may call their package '5-SSOP' while another may call it 'SOT-23-5' when in reality these two are the same. This ruins the ability of many parametric searches to find similar parts. Additionally, comparing datasheet technical specifications across products is typically a manual process. In an ideal world, all proprietary packages would be comparable, datasheet specifications would be cross-checked automatically, and a ranked list of replacement electronic component parts would be shown to the engineer. In this article, we will look at a tool which does exactly that and show how quickly a general purpose operational amplifier can be cross-referenced.
Automated Cross-Referencing for General Purpose Operational Amplifiers: The SourcingBot Cross-Reference Tool
To show how fast and simple finding a large number of quality cross-references for general-purpose operational amplifiers can be with the SourcingBot, let's look at an example. LMV321 is a popular series of general purpose operational amplifiers which are produced by several manufacturers. We can assume that we are using the SOT-23-5 single amplifier version, and take a part number from Texas Instruments, the LMV321M5. To start finding recommended replacements for this part, simply visit sourcingbot.com and put the part number into the search bar. This leads to the part page semiconductors, where datasheet specifications, pricing, availability, and a table of similar parts can be found.
In the table of similar parts, all of the most important operational amplifier specifications can be compared rapidly. Supplier device packages are compared based on their characteristics, such as number of pins, length, and width, meaning that even packages with proprietary names can be compared. In addition, electrical specifications such as input voltage range, slew rate, output type, current output, operating frequency, number of circuits, and operating temperature range are compared. The parts are then ranked based on a percentage similarity of their datasheet values to the original part. In the example, replacement parts are found from Texas Instruments, Diodes, STMicroelectronics, Maxim, Microchip, Rohm, and ON Semiconductor. In just a few seconds, you can go from a single part number to a list of 50 potential replacements from top manufacturers in a comprehensive and up-to-date database.
A Comprehensive Solution for Datasheet Specifications, Availability, Pricing, Lab-Tested Data, Cross-References, and More
The capabilities of SourcingBot's tools go far beyond finding cross-references for single general purpose operational amplifiers. First, their engineers have automated the part comparison process in many semiconductor, connector, and passive component categories. Starting with resistors, capacitors, and inductors, they have expanded to include components such as TVS diodes, MOSFETs, PMICs, logic ICs, terminal blocks, USB, DVI, and HDMI connectors, just to name a few.
In addition to cross-referencing, SourcingBot also offers comprehensive information on each component, including pricing and availability from many distributors. PCB footprints, part change notifications (PCNs), and even lab-tested data are available for many components. The data is available on a per-part basis at sourcingbot.com, on a full bill of material basis at sourcingbot.com/xref-tool, and via API on request. This depth of information and analysis makes SourcingBot the best place to strengthen your supply chain and make your bill of materials robust.
Also read: Does Electrical Work Excite You? Train to become an Electrician