Click here to get this post in PDF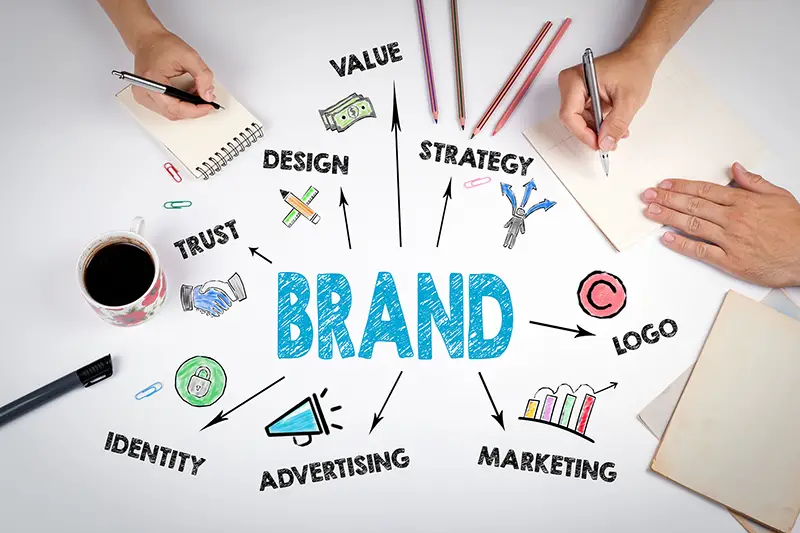 A great product or service can be completely wasted if no one knows. Therefore, if you want to increase your brand's awareness and visibility, then you need to implement an effective brand awareness strategy. There are many different strategies, but some of the most effective ones include content marketing, user-generated content, search engine optimization (SEO), and influencer marketing. Let's explore these strategies in more detail.
Content Marketing
Content marketing is one of the most effective ways of increasing your brand's visibility. It involves creating high-quality content relevant to your target audience and sharing it on various platforms such as social media, blogs, and email newsletters. Content marketing helps build trust with potential customers by providing valuable information they are interested in. It also helps establish your authority in the industry and positions you as a thought leader. In addition, content marketing can help increase organic traffic to your website by optimizing keywords for search engine algorithms and driving people to visit your site through compelling calls-to-action (CTAs).
User Generated Content
User-generated content (UGC) is another excellent way of increasing brand awareness. This content is created by customers or fans who have used or experienced your product or service firsthand. UGC is particularly influential because it gives potential customers an honest review from someone who has used the product or service themselves and can accurately represent what they should expect from it. UGC also encourages people to leave reviews, which can help boost your company's credibility and reputation among potential customers considering your product or service.
Search Engine Optimization
Another strategy for increasing brand awareness is search engine optimization (SEO). SEO involves optimizing keywords on your website so that when people search for something related to your offer, they are more likely to find you at the top of their search results list. This will help drive more organic traffic to your website since people can easily find you when searching for something related to your offer. SEO also helps improve customer experience since they can quickly find what they need on your website without sifting through countless irrelevant results.
Influencer Marketing
Lastly, influencer marketing is another excellent way of increasing brand awareness. Influencers have already established a large online following due to their expertise in a particular field or industry. By partnering up with influencers in relevant industries, you can leverage their network and reach millions of potential customers with just one post on their page or profile promoting your product or service. In addition, this type of marketing increases trustworthiness since influencers tend only to encourage things they believe in themselves. Therefore, if someone sees an influencer promoting something, then chances are that person trusts that endorsement from said individual! 
Outsourcing
You can also use companies like strawberryfrog to make your brand grow with Movement Thinking. Movement Thinking is a process that helps to create movements around brands and ideas, which increases brand awareness exponentially. This method utilizes creative thinking and team collaboration to discover unique ways of engaging with potential customers. It includes research, strategy development, and implementation to reach critical targets and achieve desired outcomes.
Improving brand awareness does not have to be complicated – all you need is a good strategy that works for you! Implementing any combination of these four strategies, including content marketing, user-generated content, SEO optimization, and influencer marketing, should help increase visibility within your target audience, which in turn should lead to more potential customers finding out about what you offer! And remember – consistency is key; keep at it until you start seeing results! Good luck!
You may also like: Branding in 2022: How to Create a Brand Identity [Ultimate Guide]
Image source: Shutterstock.com