Click here to get this post in PDF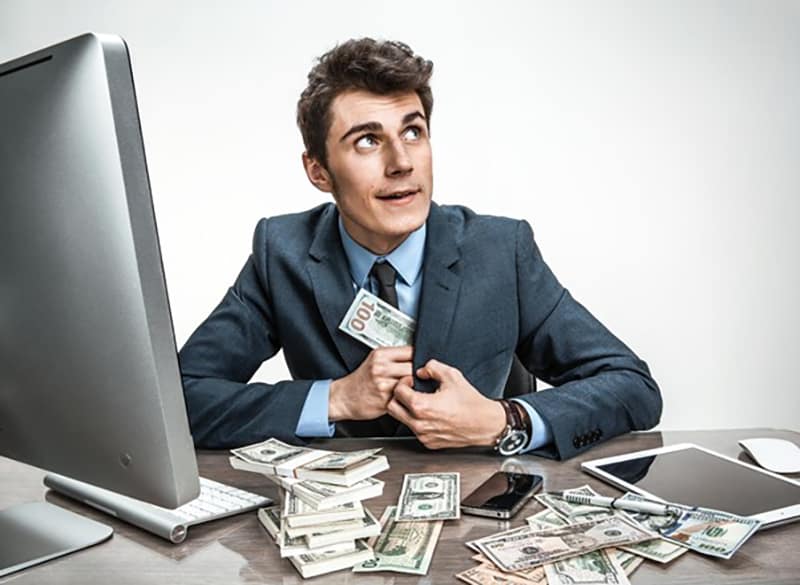 A real estate investment is more than just a single-family home or a business structure that sits on a quarter-acre lot. To many people, these investments represent their dreams of entrepreneurship, early retirement, and future financial security for their families.
Misappropriation of funds by a disreputable property manager can quickly shatter those dreams and land property owners in financial straits. Misappropriation of funds happens when a person takes funds from a real estate loan or payment and uses the funds for unauthorized projects. Here are five common examples of misappropriation of funds in property management and ways to protect your investment.     
#1 Advance Fee Scams 
Full-service property management often includes varying fees for marketing properties, screening tenants, collecting rents, and maintaining structures and landscaping, etc. When a property manager charges renters a finder's fee with the promise of placing them into a home at a discounted rate if they qualify, the scenario is ripe for misappropriation of funds via an advance fee scam. The same is true for property managers who charge excessive application fees that are non-refundable. When hundreds of applicants fall for this scam, the money adds up and so does your chances for lawsuits.
#2 Using Rental Proceeds to Finance Other Real Estate Business
Misappropriation of funds in real estate management can get rather complex, but it happens more often than you'd think. For instance, a real estate broker in Nampa, ID started a property management company and partnered with Coldwell Banker to attract more well-heeled clients. Over a period of nearly eight years, he embezzled over $400,000 from his clients. The property manager transferred money from the tenants' trust accounts into his own bank account and falsified bank statements in the process. He used the money to cover his own personal expenses, pay employees at his firm, and make personal loan payments. You can protect yourself from this type of crime by conducting periodic, unannounced audits of your property manager's bookkeeping.    
#3 Buying Unapproved Furnishings With Rental Funds
When a property owner is far removed from money matters associated with his or her real estate investment, it's easier for unscrupulous property managers to steal. A property manager collects rents and tells the owner that new fixtures are needed to make the rental more attractive to upscale clients. She gives the property owner a list of high-end fixtures and appliances that are needed and gets approval for the purchases.
Instead of buying upmarket fixtures for the rental, she installs discounted look-alikes in the property and uses the rest of the money to buy herself a new Samsung smart refrigerator for her private residence. Avoid this type of fraudulent activity by requesting that your property manager make all receipts available to you either by email attachments or through a link to the information on the company's online portal.      
#4 Doing Needless Repairs
Property managers are known to be well connected. The good ones always know real estate brokers, attorneys, and home improvement specialists. However, this beneficial trait can be a huge disadvantage when the property manager is corrupt. A property manager handles the administration and maintenance of dozens of properties. He claims that he can get your rental up to state and local standards quickly with the help of his contractor when repairs are needed. His brother owns a home improvement business, and the property manager sends his brother work orders for things that don't need to be fixed right away. Be wary of property managers who indulge in nepotism or other conflicts of interest.    
#5 Commingling Funds in an Interest-Bearing Account
Reputable real estate management companies have a keen understanding of the law and are duty-bound to keep it. Maintaining separate accounts for tenants and real estate management business is part of following the rules that protect tenants and property owners from misappropriation. Freewheeling real estate management firms have been known to commingle tenant payments in interest-bearing accounts. They use interest payments from the account to fund their private operations. 
---
The Pros and Cons of Investing in Rental Properties
---
Conclusion
While most states require real estate agents and brokers to have licenses, there are fewer barriers to entry for property managers. To avoid misappropriation of funds, choose a company that has a proven track record of integrity, professionalism, and success.