Click here to get this post in PDF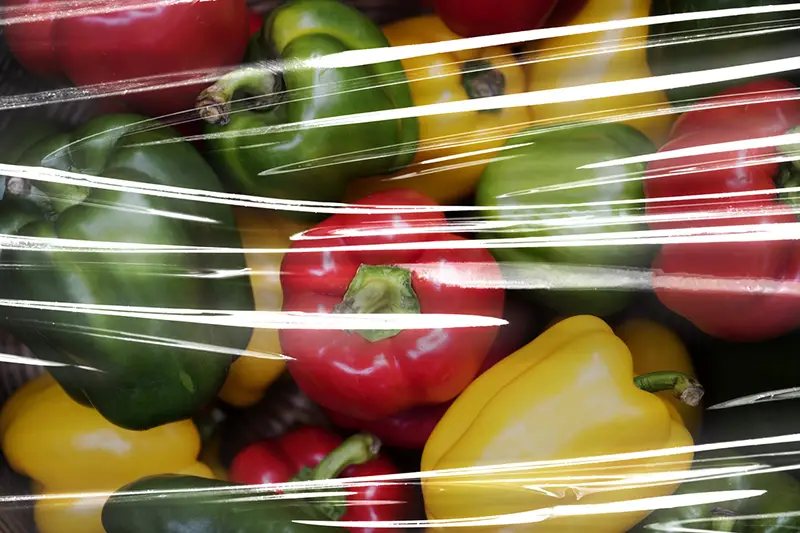 Poor packaging can have a hugely negative impact on any business. Whether it's the primary or secondary packaging, if it doesn't offer enough protection and is unable to withstand the conditions faced along the line, then it's likely it will not meet the consumer in a good enough condition. Whether this is food or an electrical product, this can be costly to the manufacturer or supplier of that product as they'll often end up having to refund the consumer or even discount that product in order to sell it. It's also worth noting that damaged packaging can often deter consumers from buying again leading to a loss in sales not just today but in the future too. 
Packaging plays such an important part in a product's life cycle before it's bought. Getting the right packaging that protects your product isn't just important, it's crucial in order to ensure a product is in a fit state for purchase but when there are so many options for packaging, how do you know which is the best one?
Shrink Wrap Offers That Protection
When it comes to packaging products, shrink wrap, otherwise known as shrink film, is often considered the perfect material for meeting quality standards and providing great protection in a cost-effective manner.
While many consumers and manufacturers are actively stepping away from single-use plastics, they may be surprised to learn that compostable shrink wrap could be a great packaging option that offers the protection they need without harming the environment. In this article, we'll be diving deeper into shrink wrap, what it is and how it can offer the protection you need for your products.
What Is Shrink Wrap?
Shrink wrap is a polymer packaging material, providing a versatile option for both primary and secondary packaging of finished goods. Heat is applied by either a heat gun or a heat tunnel in order to shrink the plastic around the item and create a clear and durable barrier that offers protection and keeps those items in place. There are several forms of shrink wrap packaging, including sustainable compostable shrink wrap.
Selecting The Right Shrink Wrap
It's important to note that shrink wrap is great for packaging virtually any type of product. From frozen foods to confectionery, paper and greeting cards to electronics and even personal care items. It's also ideal for placing multiple items together, whether that's for promotional purposes or simply to ensure products with more than one component remain together. From gift baskets to multi-packs, there are endless items that can be wrapped using shrink wrap thanks to its versatility. 
It's also worth remembering that there are different types of shrink wrap available and as a result, we should be using the right shrink wrap for the right product. In order to select the right shrink wrap, you'll need to consider several factors including dimensions and weight as well as the shape of your items. You'll also need to factor in quantity in each package as well as the type of product you'll be packing. 
Small lightweight items, free from edges and/or sharp corners can be perfectly packaged using a lightweight, lower gauge film while heavier, bulkier, and odd-shaped items such as multipacks, maybe better packaged using a heavier gauge.
Why use Shrink Wrap To Protect Your Products?
Shrink wrap offers a multitude of benefits. These include…
Excellent Durability – shrink wrap is considered to be one of the durable types of packaging available. Shrink film is a high quality option that's hard to damage and as a result, stands up to bumps and scrapes during transit. If products require transit over long distances, shrink wrap is without doubt one of the best options. It remains pliable under extreme temperatures and can last one to two years if it has been properly applied.
Thorough Protection – regardless of the shape or size of a particular product, shrink wrap can offer thorough protection. It's also worth noting that shrink wrap does as its name suggests and shrinks tightly over the products themselves. This keeps items together and prevents contamination, which can be a real benefit for many product types..
Cost-Effective Prices – shrink wrap is very affordable in comparison to other packaging options and it can be used in conjunction with other materials like cardboard too. It requires less space for storage as well as less space in transport, meaning more products can be shipped at the same time.
Contact Kempner Today
If you'd like more information on the compostable shrink wrap available from Kempner, you can contact them today on 020 8952 5262 today. This sustainable shrink wrap option is also thinner and lighter than its counterparts yet offers the same level of strength and protection.
You may also like: Your Guide to Chilled Food Packaging Solutions
Image source: Rawpixel.com