Click here to get this post in PDF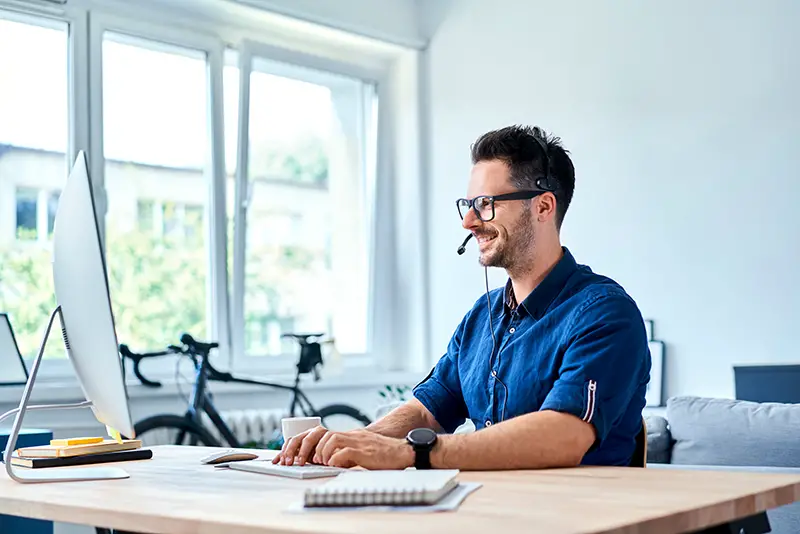 A lot of people look into starting a home-based business because they believe it will make it easier for them to maintain a healthy work-life balance while also giving them the opportunity to earn more money than they could at a traditional 9-to-5 job. It is true that if these are your objectives, you should seriously consider starting a home-based business; nevertheless, all of that "entrepreneurial freedom" comes at a cost. Take the time to carefully consider the benefits and drawbacks of operating a home-based business if you are considering going into business for yourself but are not sure if it is the right path for you just yet.
The benefits and drawbacks of running a business from home
Pro: You get to choose your own hours and be your own boss.
When you are in the unique position of being both the employer and the worker, you get to decide how things are done. This indicates that your business can be designed to accommodate your schedule, your interests, and the kinds of customers you most desire to serve. When you are the only one accountable for the success of a firm, it will, one thing is certain: it will keep you motivated.
Con: You not only get to be the custodian, but you also get to be the chief marketer, the accountant, the tech support, and the customer service representative.
When you run your own company, you take on a significant amount of responsibility. The job entails a great deal more than simply carrying out the activities that you find most enjoyable; in addition to that, you will be required to carry out support-related chores, keep up with the books, respond to questions from customers, and manage the website. Be sure that your expectations of what will be required of you are reasonable.
Pro: Your professional life and your life with your family will have a better balance.
Your professional life and the life you have with your family will have a better balance.
Home-based business owners have the distinct advantage of being able to devote more time to spend with their loved ones and acquaintances. You will now be able to determine your own working hours and days off, making it possible for your schedule to coordinate flawlessly with your family.
Con: There will be a great deal of unnecessary diversions.
If you are used to spending your days in an office, the prospect of working from home could sound like a dream, but give it some time. The constant tug-of-war that comes with running a business out of your house can give the impression that you are not giving anything your full attention. The workplace will be riddled with diversions for you if you cannot ignore your responsibilities around the house or if you have young children in the house. Establish a "distraction-free zone" in your home or office where you may concentrate on your task undisturbed for a predetermined period of time. Your overall productivity will improve as a result of this.
Pro: You will be eligible for a greater number of deductions and tax credits.
If you run your company out of your house, there is a good probability that a piece of your property will be used exclusively for business purposes. If this is the case, you may be able to claim a tax deduction for the value of that component of your property. Other business expenses can be deducted as well; however, you must be able to demonstrate that the expense was necessary for the operation of your company in order to claim it, such as buying new hardware and Dell replacement parts for your computer.
Pro and con: You can work in bed in your pajamas
You might be able to save a significant amount of money by working from home rather than going into an office, not to mention the money you would have spent on transportation, but you can also miss the opportunity to interact with people on the job. It is helpful to have someone to bounce ideas off of, and it can be motivating to hear how other people approach the resolution of common issues in their lives. Take caution not to isolate oneself to the point of unhealthy levels; instead, think about joining a networking organisation or a professional association. This will force you to leave the house and engage in conversation with those who work in your industry.
Con: There is no assurance that your income will be stable.
While owning a business would, in the long run, position you to make more money, you must still be prepared to go through some lean times to weather the storm. During periods in which you are not bringing in any revenue, having a savings account designated for unexpected expenses can be a huge comfort. It would also be beneficial to have a spouse's income to fall back on in case of emergency.
As you can see, not everyone is suited to launch their own home-based business or purchase an existing one. Before you take on this challenge, it is essential to list all the benefits and drawbacks associated with doing so. It is important to remember that having a solid financial support structure can assist make the process of beginning your own business go more smoothly.
You may also like: 3 Ways to Improve the Productivity of Your Home Business
Image source: Shutterstock.com