Click here to get this post in PDF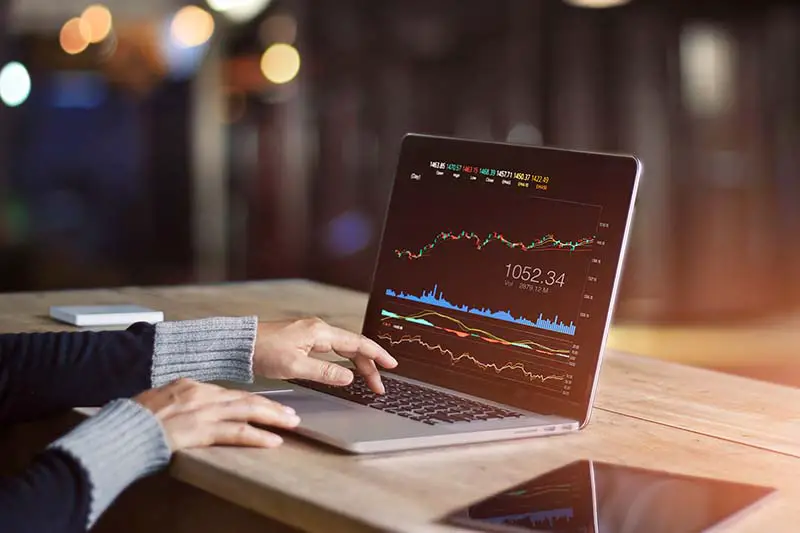 Forex trading is a way to secure higher passive income, which helps you rack up quite the investment portfolio. In recent years, there has been an influx of people interested in forex trading. And that has bumped up the business for forex brokers, so much so that they now offer forex bonuses. Have you heard of these?
These special promotions run by brokers enable them to get a bigger market hold. But they are not only beneficial to the broker but you too. If you use a forex bonus well, you can supplement your trading activity, enabling you to grow your account quite well. But this only holds when you understand what the bonus entails. Like any other bonus, the forex bonus comes tied to terms and conditions.
What Are the Benefits of These Bonuses?
You are not wrong to assume that getting a bonus will boost your investment. It comes with:
More Trading Capital
Getting a bonus allows you to have more equity, thus helping you level up faster. Take an example of a deposit-tied bonus where the broker matches your deposit up to 20%. Assume you deposit $500 into your account. The broker will top this up with $100, leaving you with $600 to use for trading. 
Why is this a good thing? First, the $100 comes with no risk. It's a bonus, and you can use it as you please, without feeling the pinch that comes from using your cash. And two, it enables you to invest more than you would have.
What happens when you make a winning trade? Does the broker get to redeem their bonus? Here's the best part – everything you make from the bonus belongs to you!
More Profits
Assume your broker matches your deposit by up to 40% to a maximum of $1,000. In that case, you can deposit $1,000, so you can get $400 on top. That's much better than having $1,000. Now, how does this affect your profit margin? Well, it's pretty simple – it allows you to have more money to invest. That means that if you make an informed decision that ends up being right on the money, you get much higher profits. And keep in mind that you will not be making a profit of X-$1,400. Instead, it will be X-$1,000 because the $400 on top is not yours. That means that if your account ends up with $2,000, the profit is $1,000 and not $600. Can you see how this works?
Affordability
Some people shy away from investing in Forex because they feel they cannot meet the capital requirements. But with a bonus, you are much closer than you may think. Most brokers offer bonuses on deposits as low as $100. So, even with $200, you can still sink your teeth in the game. And if you get a broker who matches your deposit by 20%, you will have $240 to use and not $200. It makes it easier to trade by bettering your position size. If you want even better profits, add to the initial deposit, and change your trading position.
Platform Exploration
Have you ever been on the fence about a broker? Sometimes, deals look too good to be true. And you might not want to put your money on the line to find out. That's where bonuses come in – you can wager the bonus amount and your deposit. You understand how the platform works and decide if it feels like a good fit. So, if you eventually fund your account again, you will know what a platform has to offer.
Do Bonuses Have Any Cons?
Are there drawbacks to using Forex bonuses? Well, yes. These are:
Profit Withdrawal Restrictions
Did you know that bonuses come with terms and conditions? You find that most brokers do not allow you to withdraw your profits until you meet the required trading volume. So, if you don't meet that lower ceiling, you cannot get your earnings.
Subsequent Deposits
Unfortunately, most brokers subject your other deposits to the terms of the first bonus. That means that you still cannot withdraw the bonus and its profits until you meet the bonus terms.
How Can You Get a Bonus?
There are numerous ways to get a forex bonus, and they all depend on the broker program. Most of them award these promotions based on:
Registering a new account with the broker and verifying your data,
Depositing money into your account: This can be subject to a minimum amount, or
Actively trading to meet the minimum amount required to get the bonus.
When aiming for a forex trading bonus, ensure you read through its key terms and conditions. For example, you could get a bonus with a limited period during which you should use it. Or one that does not allow you to withdraw the bonus principal!
If you do not understand what you are signing up for, it's easy to end up feeling disgruntled. All the best!
You may also like: The Do's and Don'ts of Forex Trading
Image source: Shutterstock.com