Click here to get this post in PDF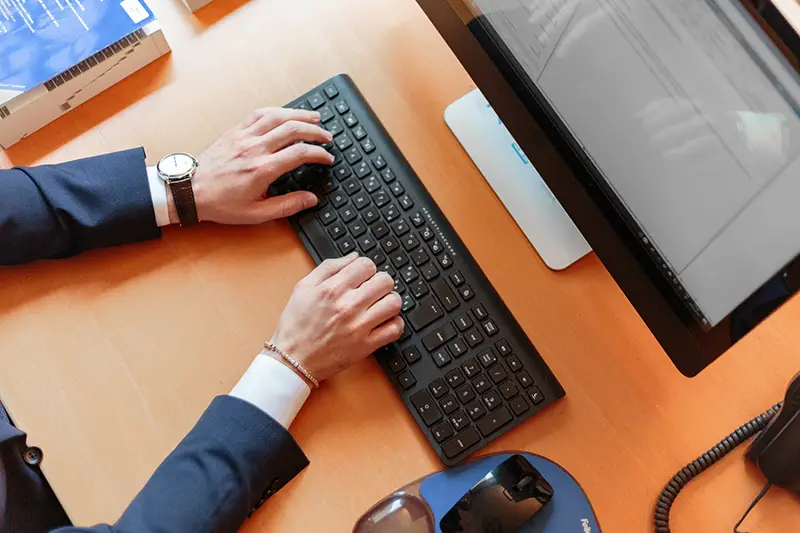 A short editing guide to help technical report editors ensure clear top-quality writing that will please and inform readers.
What Is a Technical Report?
A technical report is a type of business document that typically describes the results or progress of a research or test project. For example, the essay writer website confirmed that the report might describe a software performance test and include information such as how analysts conducted the test, the results including analysis and conclusions, and recommendations for how to proceed with the technology.
A Technical Report Is Frequently a Team Effort
Research organizations and companies often produce technical reports internally for their product sponsors or customers. For example, a defense contractor might produce a report for the government organization that hired it to conduct an equipment test. This type of report is almost always written by a team of analysts or subject matter experts (SMEs). If you are the technical writer or editor on the team, you will probably be responsible for proofreading and editing the report once the subject matter experts have written a draft of the content. Each organization will have its process for writing, editing, and publishing documents. Typically, the technical writer or editor ensures writing quality and compliance with the style guide and edits the document for grammar, spelling, and punctuation.
A Technical Editing Checklist
Correct grammar, spelling, punctuation, and style-guide compliance are essential elements of a professional report, but the real challenge for a team technical writer or editor is polishing the writing quality. When editing a report for writing quality, here are some specific elements to check for:
Active Versus Passive Voice
In a sentence written in active voice, the subject acts. When using passive voice, the action is performed by the object. Or, in some cases, the performer of the action (the actor) is implied. Using active voice generally makes a sentence more dynamic and also makes the point with fewer words. Here are some examples of sentences written in passive versus active voice:
Passive: The program was sponsored by the XYZ Agency.
Active: The XYZ Agency sponsored the program.
Passive without an actor: Gains in performance and capability were observed, but issues that will limit effectiveness if not corrected were identified.
Active with an actor: The project team observed improvements in performance and capability but also identified issues that will limit effectiveness if not corrected.
This does not mean you should never use passive voice. There are situations in which using passive voice makes more sense than using active voice. The occasional use of the passive voice can provide variety and improve the flow of a paragraph. Use passive voice as a pinch of seasoning rather than as the main ingredient of the report. Consider using passive voice when:
The object is more important than the action of the subject.
The meaning is more apparent when expressed in a passive voice.
The subject is so long that you are in danger of losing the reader before they get to the verb. (This can happen when the subject is the lengthy title of an organization or program.)
Does the Report Address the Intended Audience?
Be sure that the language and technical level of the report is appropriate for the intended readers. Be aware of who will be reading the report and what message you want to convey. It helps to imagine being the reader and reading the report aloud. This is also a great way to catch small errors such as double-typed or missing words.
Most often, the intended reader for a technical report is a busy executive, program manager, or military officer – in other words, a busy person. Keep paragraphs reasonably short and use pictures or charts where they will convey information quickly and support the text. Dense blocks of text make a negative impression on busy people. A little white space makes the report look inviting and promises a pleasant reading experience.
Is the Information Vague or Ambiguous?
Ensure that each sentence and paragraph communicates a specific and unambiguous meaning. This sentence is an example of ambiguity:
The project team will assess several factors that may include accessibility, accuracy, and timeliness.
A better revision:
The XYZ project team will assess the system for accessibility, the accuracy of data, and user response time.
Wordiness
It is better to omit needless words. Cutting needless words will result in a cleaner report that is pleasant to read. In early drafts, you will probably find many words you can eliminate. Wordiness seems to be a natural tendency for all writers, but especially for technicians and subject matter experts. Maybe that's why it's called editing!
How Does It Flow? Are Sentences Too Short or Too Long?
Using a combination of short and long sentences will help the flow and rhythm of your report. Too many short sentences will sound choppy and monotonous. Too long sentences will create a rambling effect that makes it difficult for the reader to focus on the important information. It is not good to make your reader dig through layers of words and punctuation marks to find the point of the sentence. The essay writer online suggests using short sentences to grab the reader's attention. Use longer sentences to convey necessary information. When writing a long sentence, place the subject and verb close to the beginning of the sentence, and follow with supporting clauses.
Redundancy
Avoid the echo effect – using two words in succession that convey the same meaning. Examples include history, true fact, and final outcome. Also, look for repetition of the same or similar information throughout the report. This kind of repetition occurs frequently when multiple writers are working on the document.
Transitions
Ensure that the report uses transitional phrases effectively to move from one idea to the next. Some idea relationships with applicable transitional phrases include:
Chronological (first, then, next)
Equal facts (in addition, also, finally)
Relative importance (significant, more significant)
Compared and contrasted (similarly, in contrast)
Cause and effect (as a result, because).
Communicate with Accuracy
Proofreading and editing a technical report can be a challenge, especially when working with a team of experts, each with a different writing style. But if you diligently check the report against a stringent checklist and apply principles of good writing, the result will be an excellent document that accurately communicates the intended information in a way that pleases and informs your readers!
You may also like: What Is The Difference Between Editing And Proofreading
Image source: Pexels.com