Click here to get this post in PDF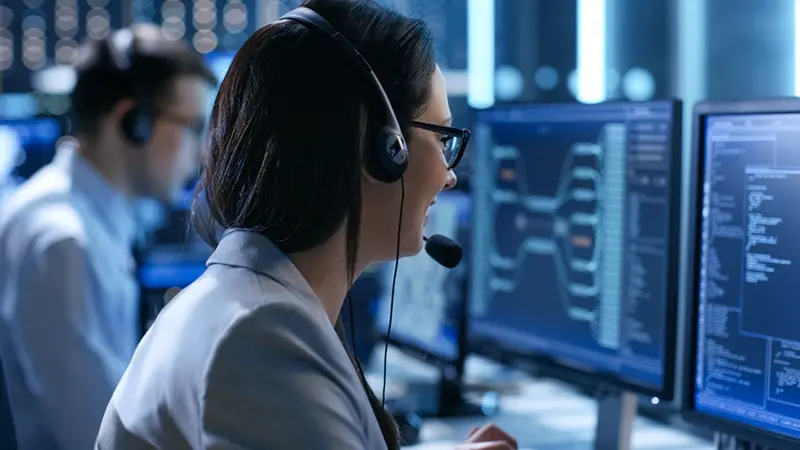 Proactive monitoring is proactive network management.
It's not about reacting to problems as they arise; it's also about preventing them before they happen. Proactive monitoring, therefore, can help you avoid costly downtime.
Relying on reactive measures leads to increased risks and vulnerabilities in IT infrastructure. And these are issues that proactive solutions could have mitigated.
This blog post will summarize what proactive monitoring is and why you should need it at your company.
What Is Proactive Monitoring?
Proactive monitoring takes proactive network management to the next level. It's more than reacting to problems as they arise. It also aims to prevent potential issues before they become real network problems.
For example, it helps you identify and fix security issues when breaches are less costly. Better than reacting after a breach occurs that results in high costs and loss of network data.
Without proactive measures, companies rely on reactive solutions. And these only alert you after something has gone wrong. This increases the risks and vulnerabilities of avoidable IT infrastructure problems.
Before implementing proactive monitoring, it is important to consider:
What do you want your proactive solution to accomplish
How will proactive monitoring impact your current business processes
What proactive management tools will best fit your company requirements
These proactive solutions can help employees to spot issues before they become a crisis. However, proactive monitoring is not just about tools and tracking. It's also about training tech staff to spot potential problems and solve them.
So, why does your company need proactive network monitoring?
Security
The proactive solution should identify potential risks and vulnerabilities in and give real-time alerts.
For example, it can monitor for malware and alert employees when there's a new virus. It could also find compromised systems breached from an outside source.
Reliability
Proactive monitoring can also help improve the reliability of your company's IT infrastructure.
For example, it can identify when a device is malfunctioning before it causes an outage.
Efficiency
Today's IT infrastructure is constantly going through changes and updates. Some minor and others major that will affect your employees' productivity.
Your solution should help you identify these issues. And that's before they hurt the productivity of your business.
Troubleshooting Problems Faster
Proactive monitoring allows staff to address problems at the first signs of malfunctions. This means you avoid costly downtime. You solve the problems early and within a much shorter timeframe.
Maintenance windows are also reduced if not eliminated. And that's because there is less downtime.
If you need professional assistance, get a managed IT service. Read more here to understand how they can help you.
Strengthen Your Network With Proactive Monitoring
Proactive monitoring is an essential part of any IT infrastructure.
It ensures that your business stays up and running properly and efficiently. You avoid costly available downtime issues before they happen.
You also know that problems are dealt with faster than in reactive solutions. All while the security risks to your company's data are low.
We hope this article was helpful. If you are in search of other informative articles, check out the other articles on this blog.
You may also like: 10 Reasons Why Cloud Security Monitoring Is Important For Your Organization
Image source: Depositphotos.com