Click here to get this post in PDF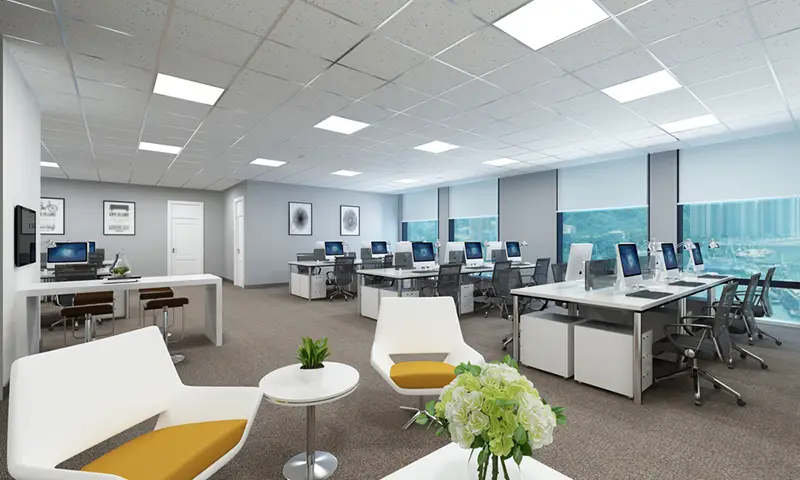 COVID-19 has affected nearly every business, some more significantly than others. Countless businesses have moved many or all of their staff to working remotely whenever possible. As the pandemic eases and restrictions lift, however, more businesses are welcoming employees back to their offices. This places a new burden on employers to provide a safe environment for employees as well as visitors. Fortunately, there are a variety of ways that businesses can help provide and maintain this kind of environment.
By this point, practically everyone is aware of the procedures that people can take to potentially help reduce the spread of COVID-19 — including wearing facial masks, washing hands frequently and maintaining social distance protocols. Business owners, however, must consider other aspects to further reduce the spread of COVID, including making sure that their building's ventilation systems are operating properly.
Have an expert check your building's heating, ventilation and air-conditioning (HVAC) systems, especially if they have been shut off or are operating at less-than-usual capacity. Examine them to make sure that they are operating optimally to reduce the airborne exposure of COVID-19, and to help decrease thermal stress in employees, which may lower the body's resistance to infection.
You should also double-check your building's life safety and mechanical systems to confirm that your office is safe for occupancy. Look for hazards that may not be immediately obvious, such as rodent or pest infestation, mold growth, and possible issues with stagnant water systems.
For example, mapping your water system will reveal the locations where water comes in and leaves, and all of the systems it may touch in between those spots. This can help you determine any potential spots where water may not be moving that might encourage microbiological growth. A water hygiene specialist can help you determine the level of disinfectant your water contains — as well as its pH, temperature and other factors that may determine the risk of issues.
To help employees maintain social distancing after returning, modify the arrangement of furniture, workstations and seats in your office so that staff can maintain at least 6 feet between one another. This may include removing seats, spacing them farther apart, or using tape or other barriers to prevent people from sitting too closely. Install physical barriers such as plastic shields where this kind of distance cannot be maintained, and consider ways to increase the circulation of outdoor air when possible by opening windows and doors. The accompanying resource describes more about what organizations can do.
Also read: Is Your Business Planning A Return To The Office? Here's How You Can Make Your Employees Feel Safe