Click here to get this post in PDF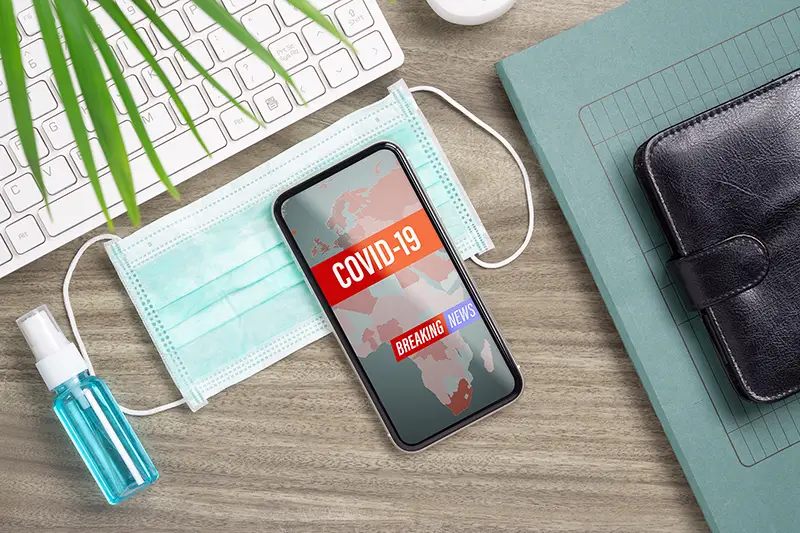 For most of us, it's been a long, long time since we stepped foot in the office. We have worked from home, we have figured out furlough schemes, and we have found a way to keep our businesses going in spite of everything the Coronavirus pandemic could throw at us. As we keep a watchful eye on the news and wait patiently as the good news starts to become more concrete, many business owners will be thinking about how and when to re-open their offices.
While there are obviously many benefits to having the office up and running again, there are many factors to consider before you do so, and the most important is making sure that it is safe for your employees. Here are a few steps that you must be sure to take before you ask them to return.
Don't Rush It
If there's one thing that we've learned from this pandemic, it's that patience is a virtue. While the UK government is determined to avoid any further national lockdowns, we can't rule it out. With that in mind, when you start the process of reopening your office, remember to take it slow.
Make sure that you are up to date on all the latest safety rules and regulations and keep the numbers of employees in the office at any given time to the absolute minimum at first. If there's no reason for people to be there, let them work from home. Remember, rushing now means backtracking later.
Employ A Professional Cleaning Team
This point isn't just about making your employees feel safe, it's about making sure that they are safe. When it comes to cleaning a workspace during a pandemic, there is absolutely no margin for error, no room for cutting corners. You are going to want to make sure that every surface is cleaned, and that frequent high-touch areas are identified. What's more, this is not just a one-time thing, you will need to stay on top of this for the foreseeable future.
Your office will need a professional cleaning company that understands how to decontaminate a space. This is where experts such as SMC Premier come in, as they have been helping businesses, hospitals and other places of work do just that for more than 35 years. 
Make Sure You Keep Talking To Your Employees
As difficult as things have been for businesses throughout the pandemic, it's important to remember that each and every one of us has faced huge challenges through the last twelve months and have had to make difficult decisions on a daily basis. Every manager wants to be able to support their staff and make them feel safe, which is why you are going to need to keep the lines of communication open during this process.
If you are thinking about opening the office again, get in touch with your employees and let them know the details. Give them a safe space to ask questions and raise concerns. Some may be raring to get back into the office, others may want to work from home a little longer.
Also read: How To Choose The Right Sanitation Products For Your Office Post-COVID
Image source: Shutterstock.com