Click here to get this post in PDF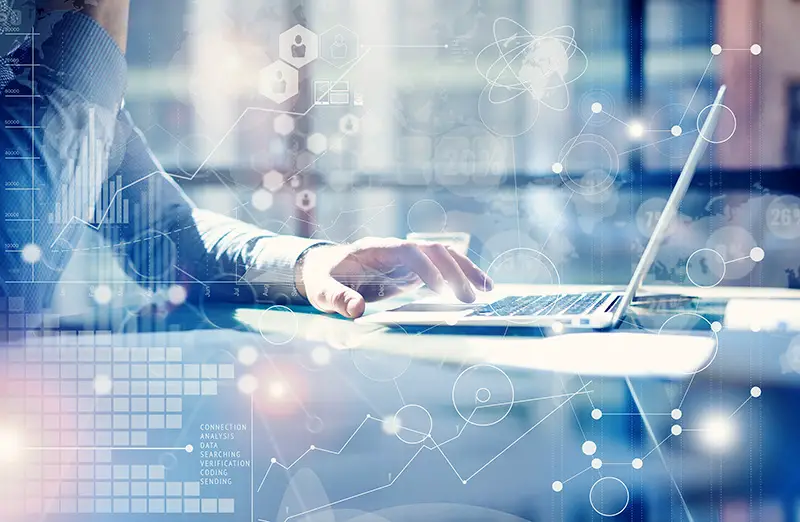 Companies that have embraced SAP S/4HANA may benefit from features like real-time analytics and predictions to stay flexible while advancing key business goals. However, as with any technology, your SAP S4HANA system must be updated with upgrades to take advantage of the most recent developments and continue to enjoy widespread support.
To keep SAP S/4HANA on mainstream maintenance, you must upgrade at least once every five years. This may be difficult, especially if your business lacks the technical and/or functional resources required to finish the upgrading work.
By sticking with your current edition, your company won't be able to take advantage of the most recent SAP S/4HANA developments or stay up to date with security measures and maintenance, which can have a detrimental impact on your long-term commercial performance. In addition, this may lead to increased expenses and, eventually, a more profound fall behind.
Therefore, this article will explain how to prepare your system for an upgrade. Continue reading to find out how.
Different Kinds of Upgrades for SAP S/4HANA
Your company or IT department, or even both, might feel the need to upgrade your SAP HANA migration system. The strategy and scope for the upgrade, technical or functional upgrade, will be decided by the needs that have been identified.
●        Going for a technical upgrade prioritizes the bare minimum of required modifications, delaying the realization of new commercial value until additional integrations for improvement projects exist.
●        In case of a functional upgrade, it is expanded to allow immediate use of at least some additional business functions.
Why Update SAP S/4HANA?
Depending on your upgrade strategy, adding more business functionality following an update via different integrations is common practice, favoring improvement projects over time. What are the primary causes and motivating forces for both sorts of upgrades? You must take the following into account:
Where are the opportunities for my business to streamline its operations, and where do I stand among my competitors?
Which SAP Fiori applications, SAP S/4HANA scenarios, or SAP S/4HANA Cloud extensions are the most important ones, depending on my current system usage, out of SAP's extensive offering?
What updates in the most recent SAP S/4HANA cloud release are most significant if you use an earlier version of the software?
What possible areas exist for IT optimization?
There are three main justifications to think about upgrading SAP S/4HANA:
For Maintenance Purposes
Enhance and Boost the Value of your SAP S/4HANA System Delivers
Technical Reasons
For Maintenance Purposes
The SAP S/4HANA maintenance schedule specifies that one reason for the S/4HANA upgrade is to continue using a supported edition of the SAP ERP. Therefore, replace any legacy ERP software set to expire on December 31, 2027, with the equivalent new features in SAP S/4HANA.
Maintenance Strategy for SAP S/4HANA Release
SAP releases upgrade for its S/4HANA over an annual cycle. They first go through a five-year mainframe maintenance phase before moving on to custom management per customer.
For instance, one of the SAP S/4HANA versions stopped receiving support after 2020. As a result, the main maintenance window for SAP S/4HANA 1511 ended on December 31, 2020.
If all the versions are in mainstream maintenance, there is often a clear upgrade route accessible from one SAP release to any other succeeding release.
However, upgrading to a version many releases above the customer's current release may occasionally require more than one step, increasing time or expense for the  SAP implementation partner.
Enhance and Boost the Value of Your SAP S/4HANA System Delivers
The main goal of a functional upgrade is to quickly benefit from additional business capabilities to increase the value of your SAP HANA migration. There are three primary factors:
Updated features to meet growing corporate needs.
Newly released embedded products for SAP S/4HANA.
Third, enhance and expand the SAP Fiori user experience.
All these features aren't mutually exclusive because it is acceptable and predictable for a functional update to bring several advantages simultaneously. To improve the SAP Fiori user experience, for instance, you may benefit from business process features exclusive to SAP Fiori.
New SAP S/4HANA versions provide innovations, enhancements, and new features that help achieve market demands and demonstrate an ROI (Return On Investment). However, in this sort of update with the redesign of business processes, there may also be potentially large functional rework, depending on your scope.
Customers can gain from the most recent developments by employing intelligent technologies like robotic process automation, AI, predictive analytics, and machine learning with each new SAP S/4HANA version. Usually, this form of upgrade is referred to as a "functional upgrade."
Technical Reasons
The major motivation for the IT branch to upgrade your SAP S/4HANA system is to stay updated with the security patches and corrections that are supplied with the latest updates, including new integrations like FPS (Feature Package Stacks and SPS (Support Package Stacks), including the maintenance factors which we described above.
Keeping up with updates aids in system stabilization, enhancing performance, and guaranteeing system security.
The complete technical upgrade strategy is preferable if your business isn't ready to implement the functional changes. It also paves the way for future attempts to adopt such improvements for improved business value via CIP (Continuous Improvement Projects).
Even with a complete technical upgrade, you want to leverage the chance to ensure your business's ecosystem is prepared for upcoming CIPs, by ensuring that your Fiori for SAP S/4HANA design is in place.
Conclusion
Performance testing and the implication that permissions must be modified should be part of every upgrade project. However, generally speaking, it's best to begin an upgrading effort with the most recent SAP S/4HANA version and a top SAP implementation partner.
Remember, with a 360-ERP like the SAP S/4HANA overlooking your operations, it's only a matter of time till you're at the forefront of your operations.
You may also like: Types of Business Cloud Solutions
Image source: Shutterstock.com