Click here to get this post in PDF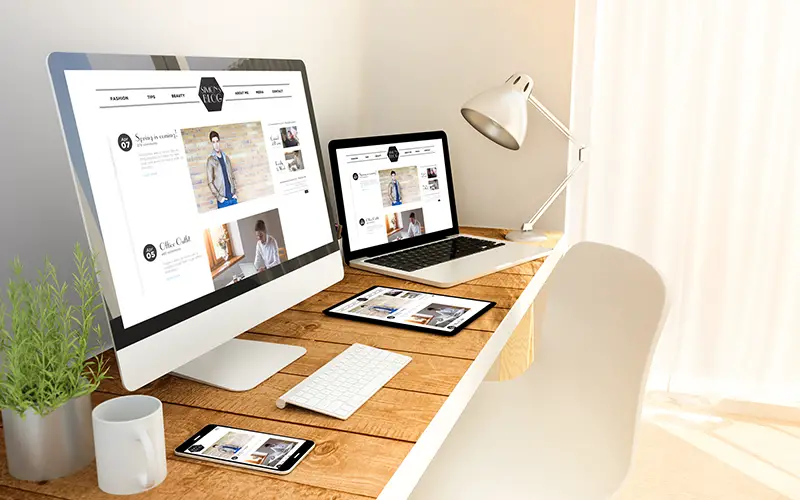 People love browsing through high-definition images and photographs just as much as they enjoy uploading them. The popularity of imagery has supported the rise of multiple social media platforms based solely around imagery, including Instagram and Snapchat. In 2023, businesses that do not curate original images are severely lagging behind market trends. 
Images play a crucial role in capturing user attention and enhancing the overall user experience. They can work wonders at redefining your website experience, intriguing and tempting your target audience to explore more content. In contrast, content and blogs uploaded without imagery create a dull outlook, dissuading users from spending more time on your website. 
Adding more images to your website makes information more digestible, presentable, and visually immersive. It will help you create ample content for social media and draw in an audience from multiple platforms, including Facebook and Pinterest. 
Read on to discover more about the attention-grabbing power of imagery and how it can transform your website experience. 
Curating A Visually Immersive Website Experience 
Entrepreneurs and marketers must understand that modern-day users are glued to images and videos. Very few users enjoy reading lengthy blogs and Ebooks devoid of images. Most users read blogs to find useful information, often skimming through the relevant section that satisfies their needs. Adding images is a terrific trick to tap into a wider audience of users who enjoy reading and those who don't. 
Images will make your website visually impactful and immersive, encouraging users to explore more pages and blogs. When visitors are intrigued enough to keep exploring, you have a higher chance of converting leads into paying customers. If you're worried about creating or finding images, consider taking advantage of stock photos and images from online resources. For instance, Dreamstime offers a wide range of stock images that can be used to make your website more attractive and engaging. You can use them to build brand recognition, enhance your website's overall look and boost your online presence.
A wealth of online platforms allow marketers to find the most relevant images for their content. We advise a balance of stock photos and personalized imagery to cement your brand identity and offer variety to your audience. It's wise to add at least 2-3 images in a blog, while website content should offer more images and less content. 
A visually rich website will captivate your audience with its layout and variety, encouraging users to keep returning. It will also reinforce the message and information in your blog, making users more receptive to your content. 
Converting Leads & Acquiring New Customers 
Did you know high-definition product images can help you convert leads and generate a higher sales volume? Indeed, customers are more likely to buy a product when they can clearly see its features and specifications. In contrast, products uploaded with obscure images or generic photos fail to attract customers. 
Customers want to examine the product from every corner and examine its features, like colors, patterns, and overall attractiveness. This strategy is effective for all kinds of products, including accessories, clothing, electronics, home décor, and even digital products. Interestingly, user-generated imagery has a much more powerful impact than stock photos or personalized images. 
A survey by eMarketer reveals that over 62% of customers are more likely to invest in a product after seeing user-generated images. For instance, a photograph of a customer wearing a dress will reinforce its quality more than a model wearing the same outfit. Similarly, customer-generated images of home goods, furniture, and other products will present your brand as a reliable e-commerce outlet. 
Adding user-generated images to product pages is a highly effective strategy to instill trust, encouraging customers to buy from your brand. 
Boosting Search Engine Rankings & Domain Authority 
Images encourage users to spend more time on a website, and Google's bots and crawlers take note of this activity. Websites featuring immersive images and videos get more views, and users spend more time browsing through their pages. It is important to note that Google's analytical tools track the activity and performance of every website. 
Suppose a user opens a website and exits within seconds after losing interest. In that case, this sudden exit will indicate the website does not offer relevant content or is simply uninteresting. How will Google react to this scenario? If it happens repeatedly, Google's bots and crawlers will consider the website irrelevant. In the long run, the website will lose its search rankings and domain visibility because Google will not add it to search results.  
In contrast, if users spend more time on a website, Google is likely to consider that website relevant and engaging. Naturally, the website will appear in search results for multiple keywords and queries. Google has a highly sophisticated and selective system to offer its users the most relevant search results. This system is mainly designed with artificial intelligence (AI), using an automated network of bots and crawlers. 
Now, how do images help improve search engine rankings? Aside from capturing user attention, images carry metadata, ALT text, and captions that enhance SEO rankings. Websites with properly labeled images offer search engines more relevant content to link them to a wider audience. Google will index the content and images, linking the website to innumerable search queries. 
Marketers strongly advise creating original and personalized photographs to promote your brand image throughout the web. As Google starts indexing the images, your website will appear for image and web searches. You can encourage other businesses and publishing sites to use your imagery to promote brand recognition and awareness. 
Humanize your Brand & Content 
Images are immersive storytelling tools that humanize the content by offering visual insight into abstract concepts. They allow users to visualize your ideas, products, or services and make a well-informed decision. Medical science reveals that the human brain can identify and process images in 13 milliseconds, while processing information takes much longer. 
You can use photography as a medium to share your entrepreneurial journey, inspiring your audience with your story. Adding more images to your website will give your business and content a humanized appeal. Images will also infuse your content and blogs with the human touch – encouraging customers to interact with your brand. 
We advise finding relevant images for your content and depicting the emotions and thoughts you've poured into the write-ups. Images containing people are highly effective at enhancing the user experience and improving conversion rates. 
Final Thoughts 
The power of imagery is undeniable in today's volatile age of digital marketing. Brands vying to stay competitive need original content because creativity cements a brand's identity with applause and recognition. It's wise to create a balanced mix of stock imagery and original content, flooding your audience with various images.
You may also like: 4 Valuable Tips on Efficiently Using Stock Photos for Your Brand
Image source: Depositphotos.com