Click here to get this post in PDF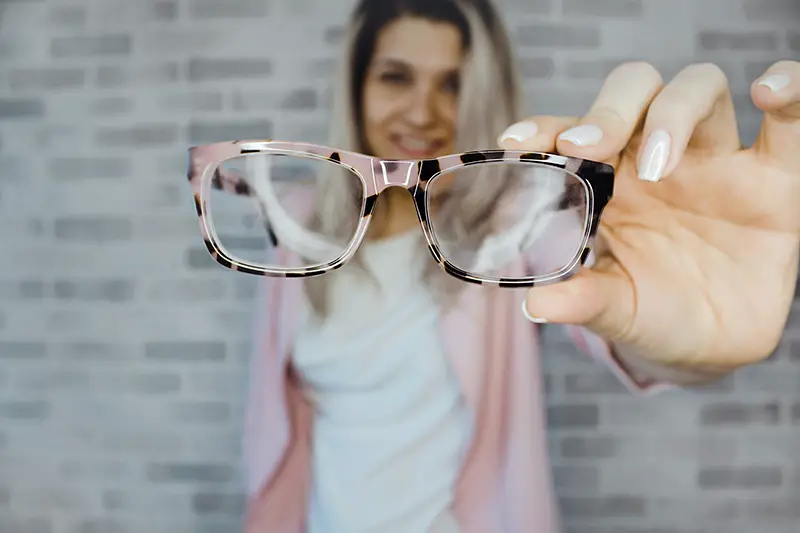 Getting a comprehensive eye exam, prescription, new lenses, routine eye care checkups, and frames means a hefty load on your pocket. Health insurance typically covers eyecare only if you have any existing severe medical issues. You may, however, lower the costs by signing up for reliable vision plans.
What exactly does vision insurance cover?
Vision insurance can make eye care more affordable. It mainly covers eye exams, as well as the products to clear the vision, such as prescription glasses, sunglasses, and contact lenses. Some potential vision insurance companies even offer discounts on LASIK and other elective vision correction surgery.
In this post, you will witness the most relevant and crucial aspects of getting vision insurance. So, without wasting a single second, let us start reviewing them.
A Little Brief about Vision Insurance
Vision insurance is like a type of supplement health plan. The Affordable Care Act (ACA) guidelines project that vision care is extremely beneficial for children under 19 years of age. As per their rules, every Health Insurance Marketplace should include vision care for children. There are very limited insurance plans that lend a helping hand to adults as well.
You can individually buy a vision plan if you are not getting coverage with your existing plan. It is even to realize, as per 50dollareyeguy.com, that policies that charge a high premium will end up providing reduced costs for care. The main thing to understand is that all the policies have some coinsurance costs, copays, and coverage limits.
It is important to understand that the average cost for a routine eye exam will be around $152 and over $200 for eyeglasses without an insurance plan. Most plans require a twelve-month commitment to keep the premiums reasonable for all subscribers. Vision insurance doesn't use the deductible available with traditional health insurance plans but only borrows copayments' ideas.
You might be aware that smaller companies are required for services like lenses, lens treatment, or eye exams. Your policy may not include surgeries like LASIK or PRK, but some insurance companies provide a good discount on these services. With a vision insurance plan, you must care about some of the focal areas- annual benefits, an extensive network of doctors, frame allowance, lens enhancements, and enrollment fees.
Types of vision insurance
Vision insurance plans can be availed by two modes- either add-on (optional riders) to your primary health insurance or through an ancillary plan (stand-alone plan). These insurances can provide you with the benefits not available through major health plans, like vision and dental insurance. The major vision insurances are classified as:
Preferred Provider Organization (PPO) Plan: This plan provides coverage to the participants through a vast network of healthcare providers like physicians and hospitals. You might also opt for out-of-network specialists, but it will incur more insurance costs in the form of high coinsurance rates, higher deductibles, or non-discounted charges from the providers.
Health Maintenance Organization (HMO) Plan: This plan only covers doctors who are in contract or work for the HMO. An HMO may require you to live or work in its service area to qualify for coverage.
Point Of Service (POS) Plan: This plan will assure you to pay less if you use hospitals, doctors, and other healthcare providers who belong to the plan's network. To consult a specialist, firstly, you should seek a referral code from your primary health expert.
Indemnity Insurance Plan: This plan lets you choose a provider without having any real impact on the reimbursement.
When is Vision Insurance Really Worth it?
This thought might strike in your mind if vision insurance is really worthy or not if you're already using medicare or a stand-alone health insurance plan. However, this may be a little distressing that most health insurance plans don't cover corrective lenses and eye exams. Under the guidelines put up by ACA, vision and dental benefits are only needed for children on each plan-adults will have to cover 100 % of expenses on their own.
Although vision insurance plans are quite reliable in totality, they're the most worthwhile when:
You need to cover your entire office.
You have medicare but that doesn't cover regular eye examinations and much-required tests.
You're falling short of money.
Vision Care Insurance Plan Limitations
No doubt, vision insurance plans cut the cost of eye exams and medical eye care. There are many more additional benefits to vision care plans. However, there are certain limitations as well. These limitations can help you a lot in choosing a perfect vision insurance plan or if you want a vision insurance plan or not.
The plan might cover only basic contact lenses and not the lightweight or anti-glare contact lenses. Please check contact lenses UK and see which type of contact lens are you using. It is essential that you what you are using to get the right benefits.
The plan might cover frames but only to a minimum cost or the plan might only include the retail markup of the frames and require you to deposit the wholesale price.
Some plans will cover either glasses or contacts, but not both at the same benefit period.
Certain plans have a waiting period of around 30 days to 36 months. This might come as a shock to you that during the waiting period, you will either receive reduced benefits or no benefits at all. The waiting period's purpose is to limit people from waiting until they have an expensive problem signing up for vision care insurance.
Fortunately, having a pre-existing condition will not debar you from getting the insurance, unlike health insurance plans. However, a pre-existing condition may itself remain uncovered in the plans.
The last word
Needless to say, your eyes are one of the biggest assets- without them, your world would be a completely different and unknown place. You probably wouldn't want to witness a world that is not including the things that you're familiar with. Caring for your eyes is much more critical than keeping your sight. To fulfill the desired purpose, a vision insurance plan can be great. But, ensure that your current health insurance plan is covering your vision or not, then only move further to get one.
Also read: Are Screen Glasses reliable for doing late-night computer work?
Image source: Pexels.com