Click here to get this post in PDF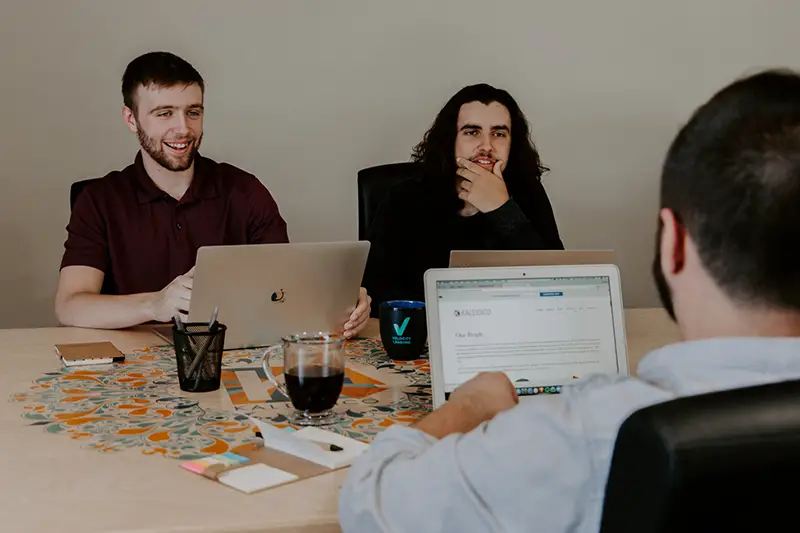 The PMP certificate offered by PMI is a very important certificate for a project manager. It is a proof that ensures you have the skills, knowledge, experience and expertise required to do your job efficiently. A PMP exam simulator is software that can help you assess your readiness for the PMP exam. The PMP simulator copies the exam environment. It shows how the questions are presented in the PMP exam. Using a PMP exam simulator will give you an idea of your capability to pass the real PMP exam. So, now let me tell you how the simulator will give you a feedback.
1. PMP exam simulator tests you like the real PMP exam
Though studying from PMBOK guide is good for the preparation of the exam you need to know that the guide does not contain all the types of questions. The guide usually provides you with conceptual knowledge. You need to refer to other guides.
But you can skip reading for other guides and take exam simulator tests. A simulator will make sure that you have all the conceptual as wells as practical knowledge about the questions that will come in the exams. Simulator will also give you experience of how to answer the questions on the exam day. The simulator test makes you understand and reflect on your mistakes. The simulator provides you the questions in the exact pattern and proportion to how they will appear in the real PMP certification course in Atlanta GA exam. You may encounter the same questions in the exam which you have seen in the simulator tests.
2. PMP exam simulator are up to date and professionally designed
PMP exam simulator is an exact replica of the real PMP exam. Its questions are professionally put together according to the latest version of PMBOK guide. The sample papers which you get online have no actual relevance as there is no guarantee of it being useful for your exams. They have not been professionally put together so it's better to keep in mind they might not be of much help to you. Taking sample papers from PMP simulator will be very useful to you and it will surely prepare you for taking the real exam.
3. PMP exam simulator checks your readiness for the exam with the 85% rule
The 85% rule states that if you correctly answer 85% of the practice set questions on your first try, then you are ready for the real exam. It makes sure you will pass the PMP certification exam. But remember getting 85% on your second try will not be of much importance, because you get only one chance during the actual exam. A simulator with 500 or 1000 questions will give you 100 or 1000 first tries respectively. Taking this test will surely make you confident and you will know for yourself when you are ready to take the exam. The 85% rule is just to set a benchmark. Do not be sad if you don't get it. Asses yourself and try to focus on areas you lack knowledge. Work hard and smart and you will surely achieve your goal.
4. PMP simulator exam prepares you for the real exam day.
PMP certification exam is not an easy exam. It has a very high standard. You need to go through a rigorous preparation to even think of attempting the exam. Taking a 4 hour computer based exam is not an easy task. And since people preparing for PMP exams are really busy people it's hard to sit continuously for 4 hours straight focusing on a single task. A simulator finds a suitable time slot for you and forces you to take the test and check your ability to perform on the test. However just answering the questions does not make you ready to take the actual test. You need to prepare yourself mentally. The guides and course books will provide you with comprehensive knowledge but a simulator will prepare you to solve exam questions in a real exam like environment, against the 4 hours' time limit. 
These are the points which explain to you how PMP simulators help you assess your readiness for the PMP certification exam. PMP exam is a high standard exam so you should make use of all the available tools for preparing for the exam. A PMP simulator will decide for you when you are ready to take the exam. It will help you review the concepts and questions. It will prepare you to complete the exam within the time limit. So, this very much states how PMP simulators help you asses your readiness for the PMP certification exam.
You may alos like: Why is DevOps Certification a Go-To Choice for Career Growth?
Image source: Unsplash.com