Click here to get this post in PDF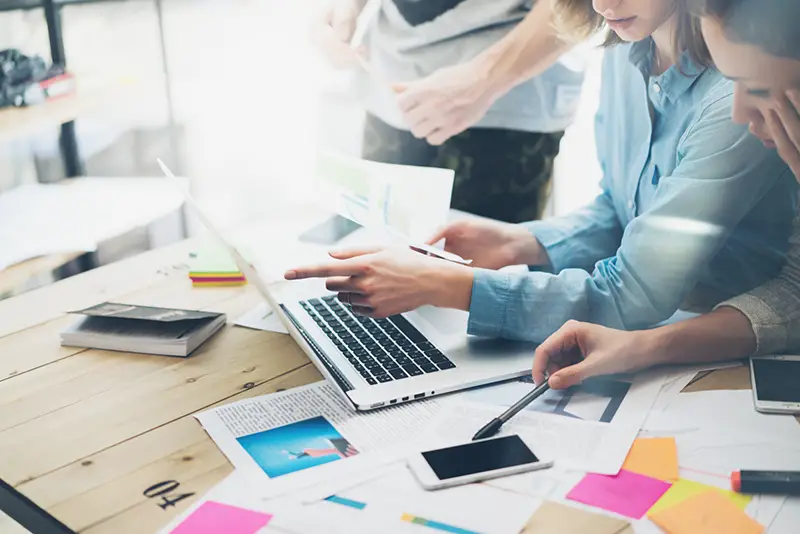 The digital marketing realm is becoming increasingly advanced and filled with ambitious businesses looking to succeed on a day-to-day basis. You may think that all businesses are seeing success in this digital era, but this just isn't the case. 
With tons of misinformation out there, overwhelming amounts of competition and a lack of effort, although it may seem saturated – there are plenty more opportunities to capitalise on than you think. 
Planning the perfect digital marketing strategy is one of the critical principles that you must undertake before going blindly into the depths of social platforms. 
Without any prior experience, it can be a minefield of information that blows you away. Here, we will show you our guide to creating a perfect plan – thus, you won't have to stress about whether you're on the right track or not. 
The Importance of a Digital Marketing Plan
As we've touched on briefly, the importance of a digital marketing plan is unmatched. From having a structured direction for the actions you will take to generate innovative and creative ideas to take the spot of your higher-placed competitors. 
Digital marketing plans often go amiss because, too often, companies are rushing into business, trying to get rich quickly. The backlash from this is not worth it – with countless amounts of money spent on ideas you don't grasp. 
Whereas, if you took time to care for your digital marketing strategy, setting it up for ultimate long-term success – you would end up reaping the benefits.
You may feel that playing catch-up with others means you must rush your business. However, if you take your time to curate the exact plan to execute properly, with patience and consistency – if you believe in yourself, you will overtake the other businesses in your field. 
How to Plan the Perfect Digital Marketing Strategy: Our Guide
In regard to how to plan the perfect digital marketing strategy, there is no right or wrong way – as each business is different. Nevertheless, gathering an effective plan remains similar across the board. 
Firstly, we believe you need to analyse your competition specific to your area of expertise – whilst homing in on finding your target audience. These first steps allow you to see what is working currently in your niche with the people you want to sell to. 
Once you've identified these critical technicalities, you will need to research what social media platforms best suit the age range of your target audience. If you have the chance to reach more meaningful people on a particular platform, why wouldn't you do it?
After completing this task, ensuring that you have a brand identity and personality worth listening to – generating high-quality content (both organic and paid) that provides value and will convert is what needs to be completed. 
Posting relevant, targeted content marketing to your audience and staying consistent with it over time will create a cult following that you will be able to call your own. 
Should You Plan and Perform Alone?
If digital marketing is something that you've never indulged in before, the chances of you doing minimal research and producing effective paid media and organic marketing are slim to none. 
The companies that succeed will either have a team that has performed in this realm effectively on a consistent basis or took the necessary hours of hard work to learn each individual skill. 
Thus, should you plan and perform alone? In our opinion, it is always better to seek professional advice to avoid the mistakes you could potentially make if you were to perform alone. Trial and error are important to experience but averting it as much as you can speeds up the path to success. 
If you're unsure about a team to hire, we've researched many and have found that Fuelius are exceptionally specialised in this field to create and execute a digital marketing strategy that works in this current climate. 
On the other hand, if you decide against hiring a team, looking for trusted courses in this area on each speciality would be our advice and your due diligence will be needed to succeed in this hyper-competitive digital landscape.
You may also like: 4 Ways Marketing Automation Software Can Supercharge Your Business
Image source: Depositphotos.com