Click here to get this post in PDF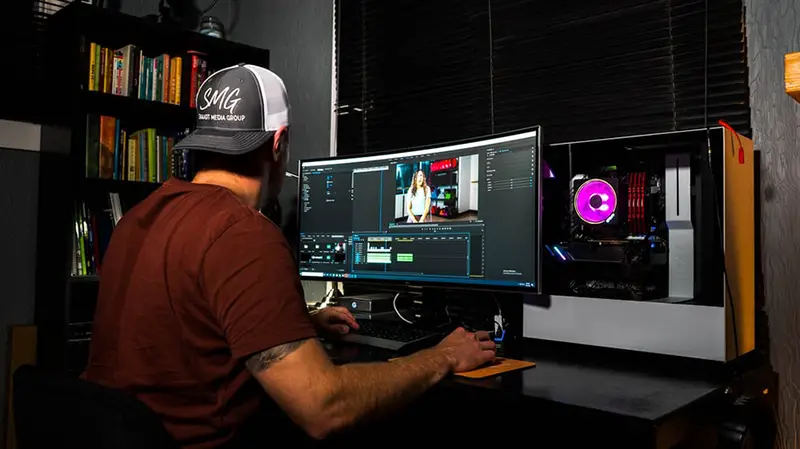 The fast development of Smartphones and digital cameras over the past several decades has made shooting pictures more straightforward than ever before. Consequently, we all have much more pictures on our computers and phones than we could ever possibly post on our social network accounts.
Making a short movie out of your pictures is a wonderful way to share all of your best moments from your trip abroad or your child's birthday with your friends. Furthermore, you do not need to be a professional video editor to produce a movie from pictures since there are many online images to video manufacturers that you can use for video editing without any professional skill.
Best Online Image to Video Makers, Both Free and Paid
Despite the fact that online image-to-video makers are not as sophisticated as picture and video editing software programs like Filmora X, you may utilize this online image-to-video maker to easily produce movies. To save time, prepare all of the content you want to use in your video ahead of time so that you can just submit it to the platform of your choice and have the movie ready in a matter of minutes. Let us have a look at some of the pictures to video producers you may use to generate engaging social media videos.
1. Image to Video
This website provides a variety of tools for creating movies from photographs, trimming videos, and adding 3D transitions between frames. Remember that the maximum number of images you may utilize in a single movie is thirty. When you go to the platform's home page, all you have to do is upload the pictures and rearrange them anyway you like.
You may also add text, music, or your company's logo to the video, and then just follow the on-screen directions to finish. After the platform produces the video, you may sample it and decide whether to download it or start from the beginning if you do not like the outcome.
2. Kapwing: Image to Video Tool
This online video editing tool allows users to do basic video editing tasks such as cutting videos, adding text to them, and resizing them. If you want a fast method to convert a picture to a video and then choose an aspect ratio that meets the criteria of the social network to which you want to post that movie, the Image to Video tool may be very helpful.
3. Picovico: Instant Photo to Birthday Video Maker Online
Picovico makes it simple to turn your or your children's birthday pictures into delightful movies that you can post on social media. To use the free or premium version of this picture to video creator, you must first establish an account and ensure that you are logged in. Furthermore, if you use Picovico's free edition, any films you produce will be watermarked, and their quality and length will be restricted. To create full HD videos that may include several tracks, you must buy the Birthday Bash membership package.
4. Pholody
Pholody, in addition to allowing you to create movies from your pictures, it allows you to utilize the Happy Birthday, Merry Christmas, or Around the World themes. If you want to make movies from your own photographs, you may save the project and then load it anytime you want to continue working on it. You may import sound or music files from your computer's hard disk, or you can utilize the YouTube link to add any audio file into your project. To share your films on social media, you must be logged in to your Pholody account.
5. Mp3Care Photo to Video
This web-based software enables converting JPEG pictures to MP4 video files a simple two-step procedure, requiring just the upload of photographs and the selection of the length of time between two images. The maximum number of images that may be used in a movie is twenty, and the maximum length of each image in the film cannot exceed 20 seconds. Adding transitions between images is also one of the choices available on this site, but Mp3 Care Photo to Video lacks any additional video editing capabilities. Despite some apparent drawbacks, this online picture to movie converter is still an excellent choice if you want to turn your photographs into films fast and for free.
6. Kizoa
Kizoa is an online video editor that allows you to convert your pictures into movies, so all you have to do is choose the images you want to use in your project and submit them to the site. Furthermore, even the free edition of the program allows you to save up to 1GB of pictures and videos, making it even simpler to retrieve your recordings. Nonetheless, the free edition of Kizoa only enables you to export films that are less than two minutes long, and you must buy one of the various subscription plans in order to export videos that are more than ten minutes long or to produce 4K videos.
You may also like: 7 Useful Tips for Editing Videos Like a Pro
Image source: Unsplash.com