Click here to get this post in PDF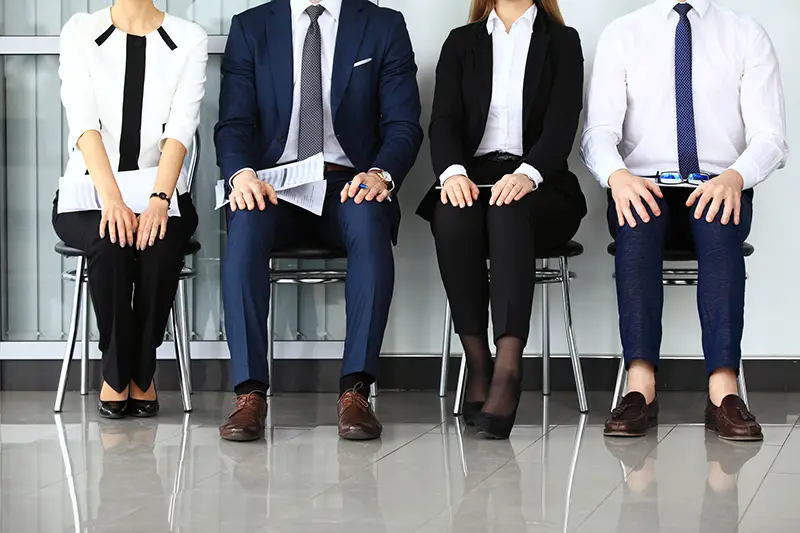 Is your organization struggling to retain high-performing employees? Are you looking for ways to motivate your workforce and improve productivity? Do you want to understand better the impact of your recruitment strategy on the company's bottom line?
If you've nodded your head to say "yes" to any of these questions, it's high time you integrate data analytics into your HR operations. In other words, you need to find and utilize the right tools to collect, process, and interpret data about your existing, potential, and past employees.
In this blog, we'll delve deeper into the world of people analytics and understand its significance for modern businesses.
What is People Analytics?
The concept of people analytics isn't very different from the good-old hobby of people watching. You observe other people's interactions, mannerisms, and behavior to better understand their situation and predict their actions.
The only exception is that, in the case of people analytics, you leverage sophisticated data analytics solutions instead of relying on guesswork and intuition.
So, what's the precise definition of people analytics?
In simple terms, it's the process of collecting talent data before, during, and after recruitment, and converting it into actionable insights. Also known as HR analytics, it creates a data-driven approach to recruitment and talent management. It can be instrumental in aligning your HR department's operations with larger company goals.
People Analytics in Business
Traditionally, HR professionals have based their decision-making on gut instinct, past experience, and personal relationships with employees. But that approach is inefficient, time-consuming, and often inaccurate.
Data analytics has made its way into every facet of modern businesses, including sales, marketing, and product development. It's only natural that you motivate HR employees to leverage the power of business analytics.
With Bersin Academy's HR analytics training your in-house HR professionals can be kept up to date with the newest business strategies, technologies, and workforce trends. It'll help them understand the importance of embracing a data-driven mindset.
Also, they'll learn useful tactics to collect and analyze data, and take meaningful actions and decisions based on it. HR analytics training also familiarizes them with the tools needed to integrate people analytics into business operations.
Today, nearly 70% of businesses are investing in people analytics solutions to optimize the people side of their business. If you're still contemplating taking the leap, you've already fallen behind your competitors.
Here are the top benefits of investing in people analytics:
Improved Employee Engagement and Retention
Preventing employee turnover and reducing attrition rates are some of the key talent management challenges your HR team faces. Apart from disrupting business processes, a high employee turnover rate also takes a toll on your revenue.
The good news is that your HR department already has access to a goldmine of data about employees. It includes:
People data – Demographics, academic background, skills, job history, etc.
Program data – Adoption and participation in training programs
Performance data – Overall performance in different projects, performance ratings, etc.
Using this data to inform their decisions helps HR professionals identify the common factors that cause top performers to churn. Also, they can identify the circumstances under which employees are most likely to quit.
That kind of information empowers HR professionals to develop strategies to provide top talent with better growth opportunities. This, in turn, boosts engagement and loyalty within your workforce.
Also, HR can use these insights to hold interventions for employees who are likely to churn. They can offer strategic benefits and incentives to such employees as well.
Increased Productivity and Revenue
A high employee engagement rate is known to boost the morale and efficiency of your workforce. It motivates them to give their best to their job and fosters a spirit of healthy competition. Business leaders can use HR analytics to develop strategies that'll help them engage employees.
HR professionals can identify the precise characteristics that top performers share and use them to motivate them further. Similarly, they can find underperforming employees and managers and organize timely interventions to help them flourish.
They can also use people analytics to identify business events and circumstances that take a toll on employee performance. It even helps them outline an effective workforce plan to maintain business continuity.
Ultimately, a driven and productive workforce will work in tandem to accomplish overarching business goals. This, in turn, will escalate your revenue and ROI.
Effective Recruitment
A data-driven approach helps HR professionals develop smart recruitment strategies. They get a clear idea of the factors that have contributed to a successful hire. Analyzing such data helps them optimize the recruitment process, thus saving cost and time.
Use HR Analytics As Your Competitive Advantage
While many organizations are investing in people analytics solutions, very few have gotten the hang of it. Hopping on the bandwagon right will help you outrank your competitors and set you on the path for success. Provide your HR employees with extensive HR analytics training to help them collect and process data, and use it to inform their decision-making.
You may also like: 2 Non-Invasive Ways to Track Employee Performance
Image source: Dreamstime.com